On this page you will find information on the following topics: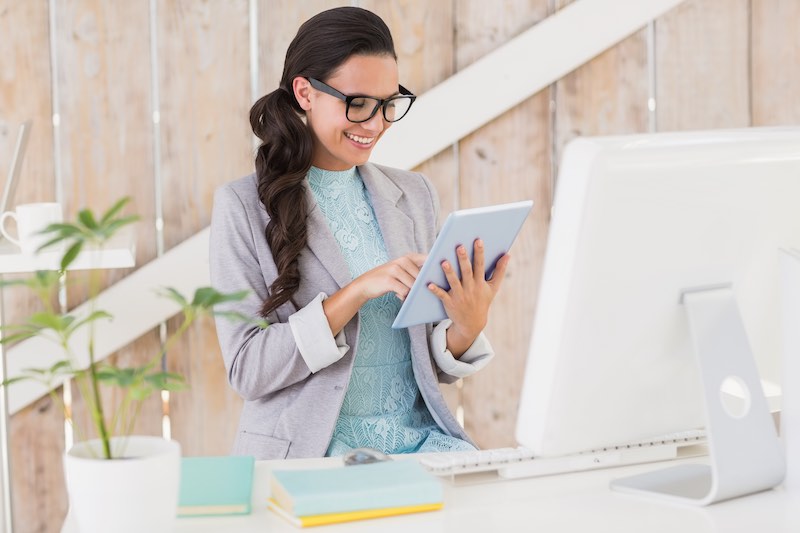 The software inventory simplifies business processes considerably
Digital Inventory Management Provides Savings Potential
Conscious use of resources offers real added value for companies. While cost factors have already been optimised in many areas, there is often still potential for savings in inventory management.
This is the case for several reasons. The recording and personal allocation of work equipment leads to more careful handling. The permanent knowledge of storage locations and maintenance status of machines saves working time. Last but not least, professional inventory software ensures that all important information about an asset is linked and always available.
With Timly's asset inventory management, you and your employees have all information about the inventory at hand at any time – even via app on the smartphone.
Inventory: Significance and Process
A software inventory with Timly allows you to record all of your company's assets. This is ensured by the concept of flexible containers. Furniture can be recorded just as sensibly as complex machines for which extensive operating system instructions and maintenance records are to be stored. The possible input fields for an inventory category can be adapted to the requirements as desired. This ensures clarity and intuitive usability.
To achieve acceptance among the workforce, the inventory software must be easy to use and provide real work relief. With Timly, all data is stored in the cloud. Of course, this is done in compliance with GDPR and the necessary security standards.
An account with the necessary permissions is created for each user. Afterwards, the user can access the recorded data via the internet with any end device. The app, which is optimised for smartphones and tablets, offers particular convenience. Inventory items are identified via a QR code. This is attached as a space-saving sticker when an asset is first recorded. By simply scanning the QR code, your employees have access to its profile.
The flexible handling makes it possible to permanently make up-to-date assignments of inventory to persons or locations without any effort. Updating information and reporting defects (built in reports) is also very easy in this way. The practical calendar function for each asset ensures that upcoming maintenance and inspection dates are not forgotten. If desired, Timly can remind those responsible in advance by e-mail.
Over 400 Companies, Schools and Cities Rely on Timly
The Inventory – IT Hardware as a Relevant Factor
In most companies, a large amount of IT hardware is needed. This is expensive and often affected by supply bottlenecks. At the same time, the IT workplace is often not perceived for what it really is: a collection of often a dozen or more components. In addition to the obvious peripherals of computer, monitor, keyboard and mouse, these can also be dongles, loudspeakers, headsets and any number of other devices, some of which are of high value.
With Timly's inventory software you can completely record a workstation and existing software. The flexible links allow you to assign material objects – but also licences of installed software and applications as well as virtual machines – to a workstation. The complete IT asset management is worthwhile. It is clear which IT assets, hardware and software inventory must be present at each workplace and in what condition they are (asset discovery and monitoring tools).
If a defect is reported, those responsible can determine at a glance how long the item was in use. In this way, susceptible components, but also improper handling, can be easily and automatically detected. If an inspection such as the electrical check is due, the IT administrator does not need any further information. He has a complete overview, which also includes locations of SNMP devices and persons responsible for mobile devices.
Likewise, every software asset is recorded. The time-consuming running through departments, collect information, updating inventory lists of hardware and software before upcoming inspection dates is no longer necessary with the software inventory tool.
How use the Timly inventory software – easily explained in under 2 minutes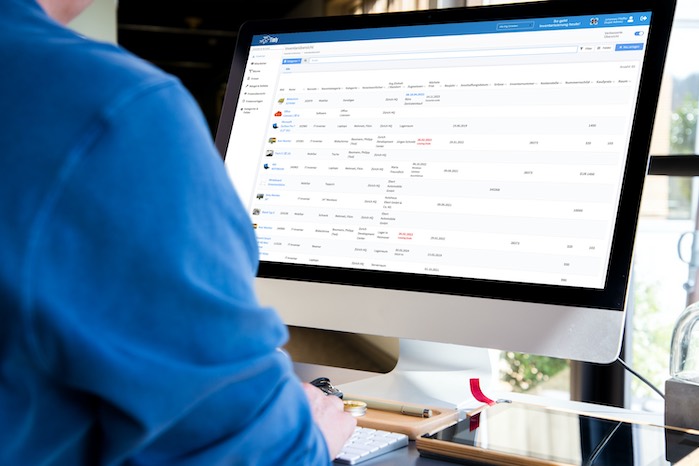 Software Inventory With Timly Minimises Your Workload
(No credit card required)
Is There Any Free Software for IT Asset Management?
Those responsible often shy away from purchasing stocktaking software for which a fee is charged. The question quickly arises as to whether free software might not also provide a remedy for the problem to be solved. Decision-makers at many well-known companies have recognised that professional software inventory ultimately pays off.
Features such as secure cloud connectivity, well-trained support and continuous development of inventory software cost money. If a tool is offered for free, it usually does not offer these indispensable services. Alternatively, developers of freeware have to refinance the costs incurred through advertising or paid add-on modules.
Reliability is an essential part of IT asset management. Once the assets are recorded in the inventory software and the programme used is no longer being developed further, this creates immense additional work. In the worst case, it is not possible to export the stored data into common file formats and the complete re-entry of the inventory becomes necessary. Therefore, compared to free software, it always pays off in the end to rely on a professional and established solution such as Timly.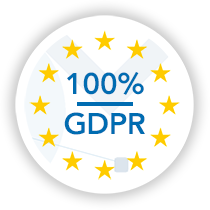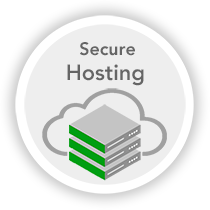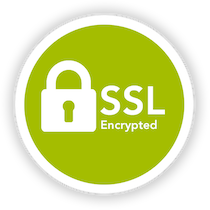 Software Inventory: Open Source as a Solution?
Wherever people work with and on software, open source software usually has an excellent reputation. And not without good reason. After all, entire server landscapes are based on open source software such as Linux. However, in the professional sector this type of software is usually only an option if either in-house developers can modify the software installed or professional support is offered, usually at a charge.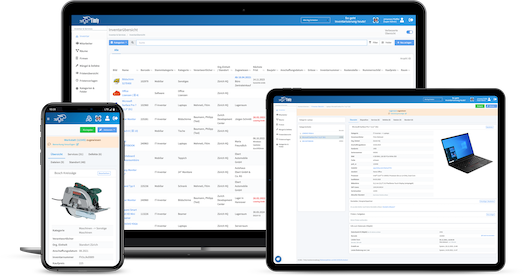 With Timly you get a 360° overview of your inventory
In addition, isolated solutions, which are occasionally offered in software inventory management tools via open source, do not help. Even in heterogeneous networks, it may be possible to read out individual components such as an Active Directory or installed on-premise software in this way. However, person-specific licences, such as those found in Office 365, cannot be mapped in this way and linked to a virtual workstation or the assigned user.
The advantage of holistic inventory software is that there is only one storage location for all relevant data. Searching and merging fragmentary information, on the other hand, is time-consuming and error-prone.
Digitise Your Entire Assets in Just a Few Clicks!
(No credit card required)
Taking Inventory With Software Pays Off
It is important for those responsible in companies to know which assets are available and where they are located. The permanent, daily overview facilitates planning and decision-making. However, the collection of such valuable data as a comprehensive list of your entire inventory only unfolds its benefits when your employees can work with the data stock. Timly's software inventory ensures this.
The possibility to call up a device profile by simply scanning a QR code makes your employees' daily work easier. Work processes become more efficient when necessary information is available on demand via smartphone. Annoying searches for work equipment and the multiple recording of identical information are eliminated when inventory of all kinds can be recorded with one software. Therefore, you save cash by implementing software inventory with Timly.
Intuitive Management of Your Software Inventory
With Timly you get access to an efficient tool for your software inventory. A wide range of sophisticated functions allows you to easily digitise your assets.
Manage All Assets
Whether IT resources, tools, machines, vehicle fleet, furniture or contracts: everything in Timly.
Mobile Available Everywhere
Localise your assets with the integrated barcode scanner for smartphones & tablets.
Clever Assignment
Easily assign assets to people, projects, rooms, locations or external service providers.
Digital File Management
Digitally store important information, files, documents, audit trails & contacts for your assets.
GPS Recording
Save the exact GPS location of your assets with one scan. All GPS data historically verifiable.
Explore 7 key factors for choosing the ideal inventory management app for your business. Streamline inventory management and enhance efficiency with our expert insights.