Digital Inventory Management for the Logistics Industry in Europe
Fiege Logistik (Switzerland) AG is part of the FIEGE Group, which has expanded from Germany to Europe and the Far East since 1873, making it one of Europe's leading logistics companies. Innovative logistics and constantly reinventing itself is their motto.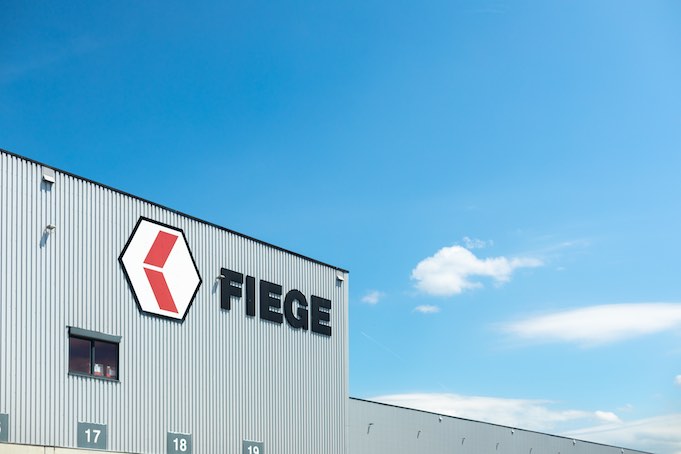 The Challenge: Keeping an Eye on Equipment at All Locations and Deadlines
In line with its mission of innovative logistics, FIEGE Switzerland restructured its processes at the beginning of 2021 and switched to digital asset management with Timly. This provides more clarity and efficiency in the administration and thus even more satisfaction for their customers.
When FIEGE Switzerland first came to Timly, their main question was: What do we actually have and in what condition? – The goal was to digitally map the equipment and infrastructure. In this way, the administration wanted to create more transparency, since fire protection and occupational safety must be regularly inspected or approved by external inspectors. As a property tenant, there is a shared responsibility for the maintenance of the infrastructure. FIEGE Switzerland is interested in improving transparency here: Which inspections are still pending? Which requirements must be met in order to remain "compliant" in the long term?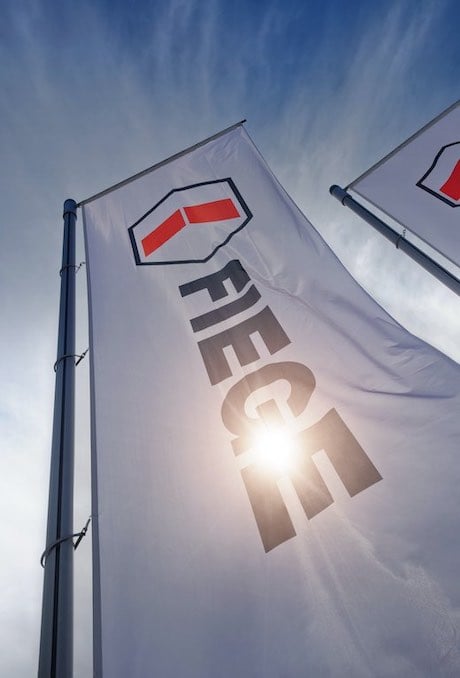 Since the beginning of 2021, FIEGE Switzerland has been digitalising its sites with the inventory software Timly
Deadlines piled up, long Excel lists were used and it was very time-consuming to manually keep track of open to-dos. There was no standardised process across the different locations. This sometimes led to confusion and a lack of transparency. This also made it difficult to give reports on the actual state to the management.
In the finance department, too, the aim was to optimise the processes regarding the inventory. It was time-consuming to maintain communication with the operative departments. For example, it was no longer possible to fully understand when a device or machine was moved to another location or disposed of. This meant that there would sometimes be redundant data in the system that no longer existed in reality.
So a complete inventory and a dynamic overview were needed. Therefore, everything was digitalised with the Timly asset management software – no more lists and redundant data, welcome to overview and transparency!
The Solution: Complete Overview of All Building Objects Incl. Maintenance Planner and Task Assignment
Digital Facility Management and Maintenance Planner
The main area in which Timly's software now helps FIEGE Switzerland is in the field of facility management. Everything related to infrastructure has been catalogued – especially technical equipment and machines permanently installed in the buildings that need to be inspected and maintained.
Logistics equipment and forklift trucks are also managed with Timly, as are fire alarm systems and first aid equipment, such as defibrillators, heating systems and everything that is subject to mandatory inspections due to the Low Current Ordinance.
Since the objects are located in different areas – in the warehouse or in offices – Timly is very well suited for stocktaking. An employee can simply scan the QR code of the device he is standing in front of via the inventory app and has all relevant information immediately available:
➟ Is it in good condition?
➟ When / by whom was it serviced in the past?
➟ When is the next maintenance due?
➟ What performance has the device shown so far (historically)?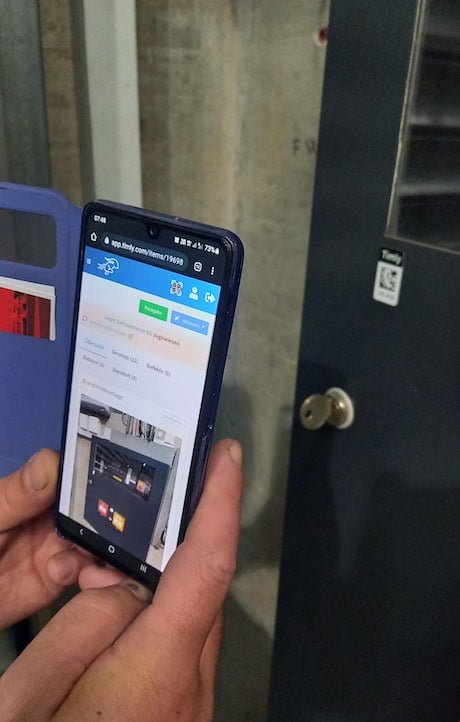 Employees of FIEGE Switzerland can simply scan the QR code labels on the asset with their smartphone to view and edit information
When the next maintenance is due, it can be carried out directly and recorded in Timly. Reports no longer have to be created manually, but can be filled out digitally and stored in the system as a file if required.
Simple Reporting to Finance & Management
Through the introduction of Timly, a large inventory was taken at FIEGE Switzerland. All equipment and machines were provided with QR codes and thus an up-to-date status of the existing assets was created. What was then not recorded in Timly could be deleted in the SAP system, as it was only a data record for which there was no longer any real equipment.
This now also enables correct reporting on fixed assets to the finance department. It is therefore easier to see which expenses and values are really still available at the locations. A clear file can also be exported via the inventory software – a great added value in terms of transparency and communication.
Contact Persons & Files Stored in the Inventory Software.
Timly's user administration helps FIEGE Switzerland to assign user roles and tasks. The facility manager at the respective location is saved as the asset- and deadline-manager. He can then delegate tasks to his team as required.
Contact persons and partners for services are also saved in the system for the inventory. The contact details and maintenance contracts are stored for those facilities where external fitters or experts have to carry out inspections, maintenance or repairs. This means that everyone knows who is responsible and how to reach them.
Planning Maintenance
FIEGE Switzerland now has an overview of maintenance dates at all times. Test reports and protocols are always up to date. This means that information is collected decentrally in order to have a central overview.

Tracking Defects
The employees report defects as soon as they occur. The person responsible for the area is informed and decides whether the device can continue to be used, must be repaired or disposed of.
Result: Device Management Offers a Better Overview via Timly and Is Also Fun!
Timly was introduced to the company at the beginning of 2021, and within a few months it was gradually expanded to 4 of the total of 5 Swiss locations. The property management in the buildings has now been completely switched over to Timly. The advantage here was also that it was possible to think about the processes internally and remove previous issues. This would not have happened if FIEGE Switzerland had not introduced the Timly inventory system.
Tabea Zieger (Quality Assurance & Compliance Lead) explains:
"My colleague from the accounting department was also pleased to be able to tidy up in SAP and get input. […] We would never have done a really comprehensive inventory like this, or only with considerably more effort and probably resentment. And now it has worked so incidentally. It's tidied up and you can work on the issues relatively efficiently or see where there's still a problem – locally and centrally."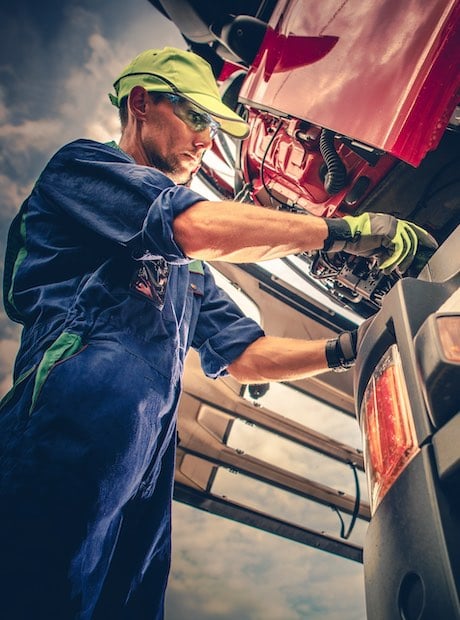 With Timly's software, the responsible employees can now keep an eye on maintenance and inspections at all times
Now there is transparency in the company regarding this: What assets do we have? What do we have to do? Where do we stand? Are we compliant right now? – And maintenance and inspections are no longer a tiresome topic…
"These were topics that had to be dealt with… Maintenance work, inspections, visual inspections, etc., but with Timly and the QR codes it's simply something new. The staff think the system is cool, it looks kind of fancy, it's user-friendly, super simple and very intuitive. If you have to familiarise yourself with it, it's relatively easy for everyone."
Before, there was no reminder function for maintenance and services, only long Excel spreadsheets. Deadlines were often tight. Now, with the integrated maintenance planner in Timly, everything is visible at all times, and with the reminder system, things are easier. The deadline overview brings transparency and more security.
"The local area managers also see an added value behind it (not only us from the central side). They have a better overview of the issues they have to deal with, of how they can plan and schedule it. You can now see everything at a glance, or you get a reminder from the system: What is overdue? What has perhaps been forgotten?"
The application is very individually regulated in the company. FIEGE Switzerland has provided its employees at the locations with mobile tablets to access Timly. In practice, however, it is up to them whether they work with their smartphone or tablet. An employee only wants to access Timly via their PC? That is also possible! Others scan the device directly on site practically with their mobile phone – everyone as they wish is our motto.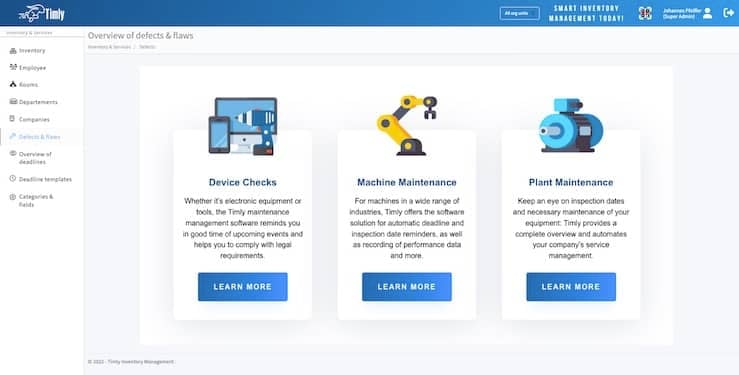 FIEGE Switzerland also greatly appreciates Timly's customer service – because questions are answered quickly and feedback is listened to. At the beginning, the employees made suggestions for improvement regarding the structure of the user interface and the filter options. These were promptly implemented by the Timly team according to their wishes.
"I think it's great that many questions and requests were dealt with and implemented very quickly. You still have regular updates, so a lot is still happening. I find that very positive, as I've had other experiences with software providers or IT solutions."
Nicole Waldner (Quality Assurance & Compliance)
From logistics to facility management to the finance department, everyone at FIEGE Switzerland has experienced added value from the introduction of Timly. Above all, the newly gained transparency is emphasised and that everything is centrally documented and no longer dependent on individuals. This makes it easier to answer questions from outside and also from the management. The maintenance planner makes things much easier and deadlines are met – without Excel or paper tables.
You Too Can Benefit From Timly – Digital Asset Management