Manage Video Equipment Efficiently Without Much Effort – Timly at DER SPIEGEL
The Hamburg media company always does outstanding journalistic work and is characterized by independent reporting. The magazine DER SPIEGEL was founded in 1947 and today reaches around 16 million people a week. In order to maintain journalistic quality, the teams work with highly specialized devices – these need to be managed efficiently.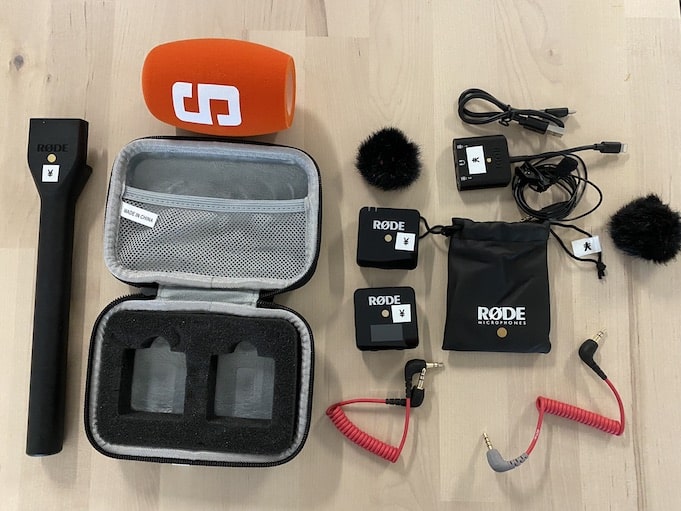 The Challenge: Many Teams Use Equipment at Different Locations
In the past, there were often difficulties in managing the video cameras and their accessories. The equipment is often used across locations, because reporting always takes place where the events are taking place.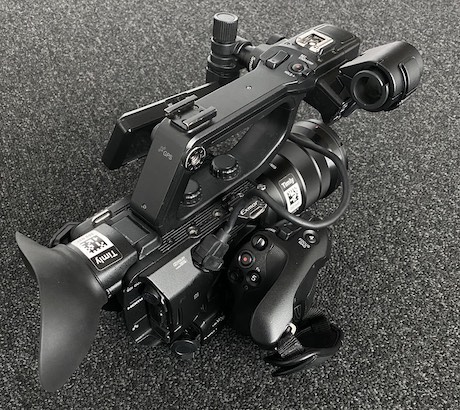 It also often happens that there is simply no time to fill out a handwritten list or Excel file before the next assignment starts. This means that the information about the devices is lost. It can then no longer be clearly traced who is currently using which equipment, where and until when. This robs one thing above all: important time for the actual core business.
Many different teams use the equipment at different locations – often with very short-term planning phases. What was needed was a technique that would allow management to quickly and accurately call up key device questions:
➟ Knowing what is currently available and at which location
➟ Track and optimize equipment conditions
➟ Knowing who is using what where (historically traceable)
➟ Plan who needs what equipment, when and where
➟ Gain insights through historical data and learn from them
The Solution: Easy Disposition by Scanning the Timly Label on the Device
Check-in / Check-Out to Employees
With Timly, software was introduced that solves these central problems. With the check-in / check-out function, the cameras and the associated equipment can be easily assigned to employees by scanning a QR code.
Disposition
Next, it was defined how a disposition can take place. SPIEGEL can now plan exactly which inventory will be needed in which future periods (including location management). Thus, the questions "Who needs what, when and where?" can now be answered at the push of a button.
By reserving in the system, employees can be sure that the right quality of reporting can always be guaranteed at the right time and on site.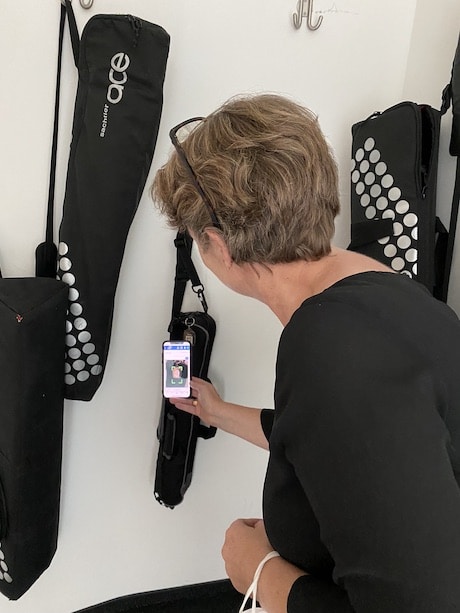 An employee of the SPIEGEL Group schedules an object by simply scanning the QR code
Track Defects
With highly specialized camera equipment, it is particularly important that the devices remain functional at all times. In the event of damage reports, employees can now conveniently create a ticket using the Timly app and automatically forward it to the responsible department at SPIEGEL. So if the camera falls off during the shoot or a battery is lost, a scan of the QR code label enables immediate damage reporting (including photos and other information). In this way, defects and deficiencies can be forwarded to the right person in a time-saving manner – automatically. This data can be accessed in administration, giving an overview of how to assess the condition of the inventory.
Assign assets
With a simple scan of the QR code label, the equipment can now be assigned to employees in Timly and planned for the future.
Track defects
Information about device incidents can now be reported to the right person quickly, anytime, anywhere via the Timly app.
Short Interview With Anne Martin (SPIEGEL)
Why did you choose Timly?
We manage our camera equipment ourselves. Lists, magnetic boards and the like were no longer used after a short test phase. Most of the time you wrote in a teams chat group that you needed a camera and other equipment on certain days, or just went to the equipment store and took what was there. We were always annoyed about batteries that were not charged, missing or defective parts. And so a small group looked for a digital solution. We liked Timly best because the interface is modern and clean and it's easy for editors to use.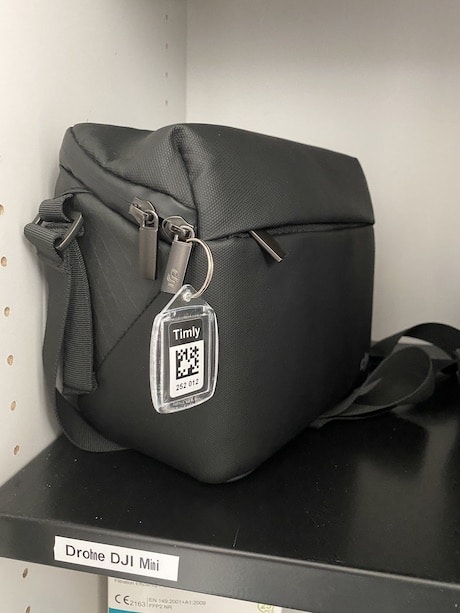 What does Timly help you with and how do you use the solution?
Timly helps us organize our equipment, which we manage ourselves as a team. We do not have an in-house lending office. We can now reserve cameras, lenses, tripods, etc. for shooting and borrow and return them ourselves. So all team members are up to date when they look in Timly.
Are you satisfied with Timly's product and service?
Working with the Timly team is always super nice. Change requests are accepted and implemented. The first few weeks of use went great.
You Too Can Benefit From Timly – Digital Asset Management