Timly x Sea Shepherd Germany: Tracking assets on land and sea
When children are asked the question "What do you want to be when you grow up?", the answers come quickly: "teacher," "firefighter," "princess." It would be interesting to know what Captain Paul Watson's answer to that question would have been.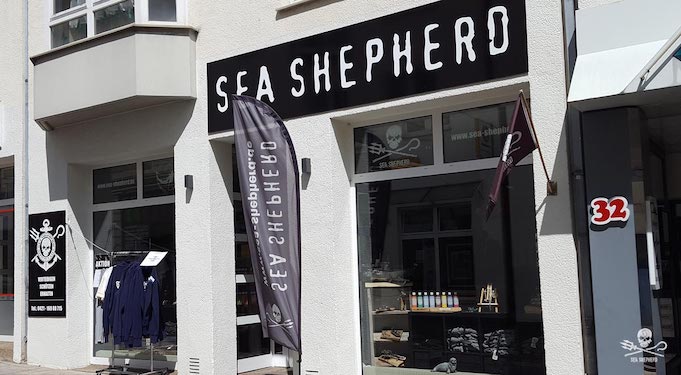 We don't know but what is certain is that he grew up to create something truly impressive: in 1977 he founded the Sea Shepherd NGO. Its mission? To protect marine wildlife through non-violent interventions. For more than 40 years now, Sea Shepherd has been dedicated on land and at sea to conserving biodiversity and marine ecosystems. Today, their international fleet includes over a dozen ships and smaller boats used in various ocean conservation campaigns around the world. This case study explains how Timly humbly aids Sea Shepherd Germany in its daily logistics.
Types of assets
vessels/vehicles incl. equipment, IT hardware incl. media equipment…
Campaign 2023
≈ 10 tons of fishing gear retrieved from the Baltic Sea in 2023 (non-definitive figure)
The challenge: Managing equipment spread across different locations
Just as toast seems inevitably to land butter side down, isn't there some unwritten rule suggesting we never find what we're looking for exactly when we need it? Perhaps. What is certain is that it's decidedly more problematic in some situations than in others… For instance, when you embark on a mission on a ship to combat illegal fishing. This example sets the context for the problem Sea Shepherd Germany was facing.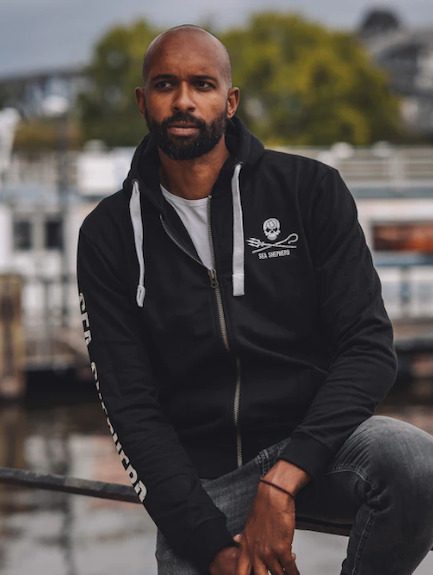 Jean Leonardi, Board Member of Sea Shepherd Germany
"Our inventory has been quite a challenge because we are really decentralised in Germany and we have to keep track of a wide range of items, from vessels and vehicles to the smallest items."
Jean Leonardi (Board Member, Sea Shepherd Germany)
Occasionally not being able to locate individual pieces of equipment when preparing for a mission was just the tip of the iceberg for Sea Shepherd Germany.
In reality, there was a deeper and more complex issue: the need to manage and track equipment with utmost accuracy. This means handling vast amounts of equipment spread across various points, whether in their German branches or aboard their ship. Not to mention that Sea Shepherd Germany's annual inventory required very detailed information about each piece of equipment and its whereabouts. The need to manage equipment meticulously had become pressing. Accordingly, Sea Shepherd Germany identified its specific needs:
* Managing equipment spread across different locations (on- and offshore) 
* Accurately geolocating the equipment 
* Knowing in real-time who is the person in charge of a specific piece of equipment 
* Handling maintenance issues 
* Capability to capture and record detailed data about equipment
In light of this, Sea Shepherd Germany began its quest for a software that would streamline their inventory management and allow effective tracking of equipment.
The solution: Centralised equipment management in Timly 
Sea Shepherd Germany had a clear idea of the solution they required, the task at hand was simply to find it. Beyond just offering inventory management capabilities, the software also needed to be robust and powerful enough to stand them in good stead for potential challenges. After spending many hours searching for their 'pearl' and evaluating a number of software solutions, their search paid off. One beautiful day, Sea Shepherd Germany came across Timly and the rest, as they say, is history.
Timly aligns perfectly with the needs of the NGO, offering a robust and secure service from Switzerland. This set the stage for a fruitful partnership. Sea Shepherd Germany now manages the equipment across its locations and fleet, including that of the "Triton", using the Timly inventory management software. Jean Leonardi, Board Member at Sea Shepherd Germany, shares:
"We got our ship in Germany, which is called Triton. It's a big ship. So, in Timly, this is our big container. We include a lot of assets within this container."
With Timly's 'root container' feature, they can monitor every tool, equipment piece, and asset aboard the Triton. As the departure time approaches, the team can swiftly ensure they have all the vital equipment for their mission, and take prompt action if anything is missing.
User management in Timly is also a highly appreciated feature for Sea Shepherd Germany. It allows them to assign different types of user permissions to volunteers at different locations. This ensures each individual has access only to the information relevant to them – no more, no less.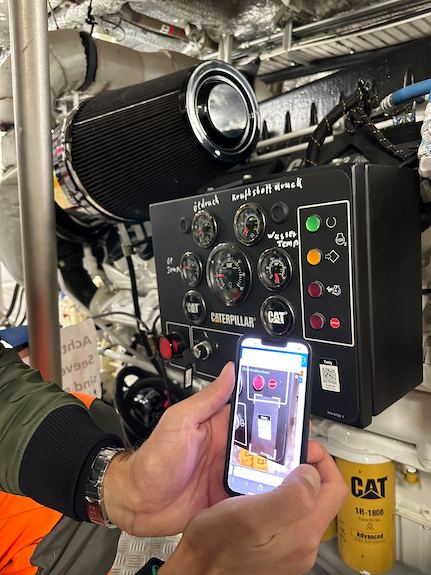 The equipment aboard the Triton belonging to Sea Shepherd Germany is equipped with Timly QR codes.
Equipment Management 
Sea Shepherd Germany can now manage its equipment with a high degree of flexibility and conduct inventory with peace of mind. With the full functionality Timly offers they can tackle day-to-day logistical challenges with ease. 
Mobile Access
Having access to Timly on mobile devices, from anywhere, is a real advantage for Sea Shepherd Germany's organization. This means significant time savings and ensures that those involved have access to all the necessary information at their fingertips, at any time. 
Moreover, the ability to link asset to persons is also highly valued. For example, it is possible to see which equipment is assigned to which volunteers. A "very important" feature, as confirmed by Jean Leonardi:
"Being able to assign equipment to people is great. Timly brings us great transparency and it's easy to use."
In a mission-oriented environment like Sea Shepherd Germany, flexibility is crucial.  Here, the ability to use Timly 100% from a mobile device has proven invaluable. Whether accessing it from an office desk or the deck of a boat, the result is the same: creating new assets in Timly and tracking them with QR codes is incredibly effortless and intuitive. Checking that everything is inplace becomes quick, straightforward, and efficient.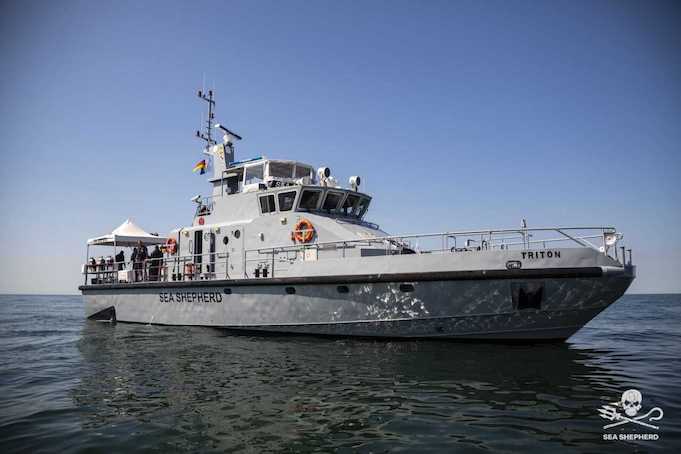 The Triton: brave ship of Sea Shepherd Germany used by the NGO in all its maritime missions.
The outcome: More transparency and improved efficiency
Sea Shepherd Germany now administers the equipment of all its locations and fleet through Timly. This integration has significantly streamlined field operations, whether on terra firma or the high seas:
"If something breaks, it's awesome that someone in the field can take a picture and report it immediately."
Timly brings greater agility to Sea Shepherd Germany by allowing the real-time logging and management of equipment data. With just a few clicks, managers can check where the equipment is, who has it, and the condition it's in…
At Timly, we take immense pride in simplifying the day-to-day operations of such an impactful organisation. Their relentless efforts play a crucial role in preserving the marine ecosystems of today for the generations of tomorrow.
"Timly brings us great transparency and it's easy to use.
At the end of the day, we save a lot of time and a lot of stress."
Jean Leonardi (Board Member, Sea Shepherd Germany)
You Too Can Benefit From Timly – Digital Asset Management
Sea Shepherd in Focus
For Sea Shepherd, to "defend, conserve and protect marine wildlife" is not a phrase, but a compelling call to action given the prevailing crises. The NGOs initiatives are many and impactful, including pursuing illegal fishing vessels as highlighted in the documentary 'Ocean Warriors – Chasing the Thunder'.
Sea Shepherd Germany is active in the Baltic Sea. Triton sails through German waters in search of "ghost nets" abandoned by fishing vessels. So far, over 10 tons of fishing gear have been recovered in 2023 alone (a number that's set to rise as their BALTIC SEA CAMPAIGN continues). But their conservation efforts don't end there. They organise beach cleanups nationwide, document breaches of marine protection laws, and more. Through these multifaceted actions, Sea Shepherd Germany strives to shield the Baltic Sea's biodiversity and marine ecosystem from threats like overfishing, pollution, and other modern-day perils.