Maintenance Planner Software: How Does It Keep Things Running Smoothly?
On this page you will find information on the following topics:
Timly's maintenance planner software brings order to the construction site
How a Maintenance Planner Ensures Smooth Processes
When defects occur on machines and systems, it is not uncommon for hectic situations to arise. Is a repair possible at short notice? Can a replacement be organised or will the schedule for the planned project be thrown off track? Unforeseen events are often associated with a lot of hassle and costs.
A professional inventory management with integrated maintenance planner can take the horror out of such a scenario for several reasons. It makes it easier for you to plan when which operating equipment, machines and tools need to be maintained. The risk of you or your employees overlooking maintenance and inspection dates in the hectic of everyday life is minimised by using maintenance planner software.
What Must a Deadline Planner Software Be Able to Do in 2022?
A maintenance planner software should make use of the data pool of your inventory management. Redundant data storage with different objectives is not up to date. Apart from the unnecessary workload of double entry, there is an increased risk that information is not passed on between the individual work areas.
Professional inventory software such as Timly is cloud-based and manages all of a company's inventory centrally. Each new asset receives a space-saving QR code as a sticker when it is recorded. Every authorised person in the company can then call up the profile of the work equipment and view and edit the information required for their area. A fine-grained authorisation system ensures the necessary data protection. The provider guarantees conformity with the German Data Protection Regulation (GDPR).
All information recorded for an asset grows over time into a digital file. In addition to technical details and operating instructions, this initially includes inspections and maintenance. In addition, the maintenance planner software can be used for comprehensive digital documentation of all repairs and test inspections carried out.
…
Access to the database is possible via any internet-capable end device. For mobile use, Timly offers an app that has been optimised for use on smartphones and tablets. This ensures that the dispatcher and the foreman on site are immediately shown when a work tool is due for maintenance when it is assigned. When taking over the tool, each employee can check via his app whether it is in proper condition.
If a defect occurs, the employee reports it unbureaucratically via the app. This is where the central management of the data stock pays off, because Timly offers a ticketing system on this basis, through which a repair can be initiated as quickly and smoothly as possible. If external service providers are involved, they can access the necessary information from the system on request.
Another advantage of comprehensive inventory software such as Timly is that you and your employees have access to documented safety checks in the event of inspections, for example by the trade supervisory office. Of course, the digital files of the inventory are structured in such a way that information can be filtered for controlling. In this way, you can determine which work equipment breaks down disproportionately often or causes unnecessarily high costs through repairs.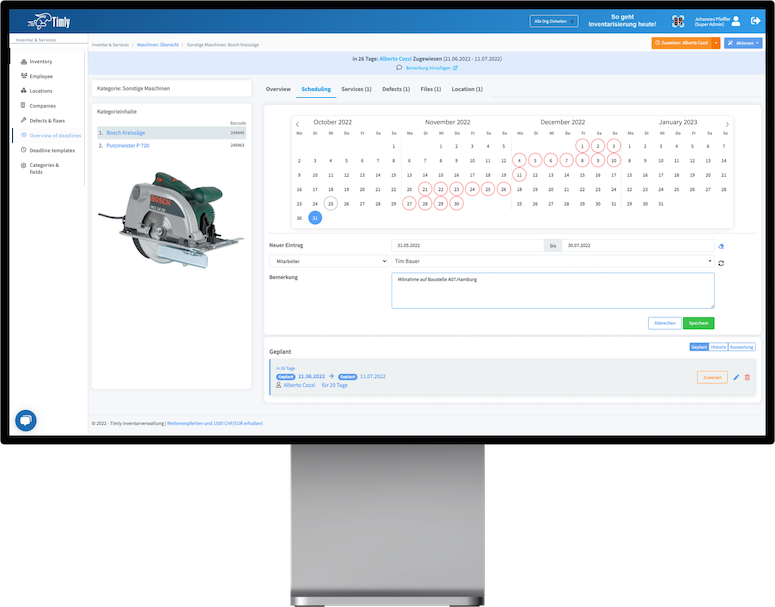 Never Miss Deadlines Again Thanks to Timly!
*NO CREDIT CARD REQUIRED.
Is There a Maintenance Planner App for Free?
The app stores of the major smartphone manufacturers offer numerous apps free of charge. The developers pursue different goals when they make their software available for free. Financing through advertising or a restriction to basic functions within the app is widespread. If the user wants to use the app free of advertising or to its full extent, he or she must purchase it in the end.
This is not very practical in the professional environment of a company. What counts here is reliability, predictability and permanently available support. The initial inventory of all work equipment represents a certain amount of work. Here you should not take the risk and go for a semi-professional solution. With a commercial maintenance planner software, you can be sure that further development is guaranteed for years.
Professional Inventory Software Guarantees Data Protection and Data Security
Another important aspect of cloud-based solutions is the selection of the storage location for the data. For data protection reasons, only storage managed directly by the software provider is an option. Security also plays an important role in the selection of maintenance planner software.
After all, the database of a corresponding programme contains internal data of your company, possibly personal data of employees and customers. With a professional solution like Timly, you are on the safe side. Each release is extensively tested – also from a security point of view – and security updates are made available on a regular basis.
Over 250 Companies, Schools and Cities Rely on Timly
Use an Excel Template Instead of Asset Management Software – Does That Make Sense?
Over the years, Excel has proven its worth in many companies. Most employees are familiar with the basics of operation and lists and overviews can be easily created. Nevertheless, Excel is only of limited use as a substitute for proper maintenance planner software.
In most companies, the number of work tools is likely to make the tables unwieldy. Moreover, it is only possible to embed the software in the work processes with additional steps. A manual comparison must be made each time scheduling is carried out.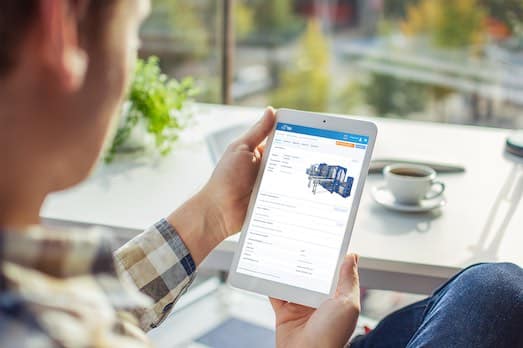 Maintenance planner software for more efficient deadline management
Multi-user access, especially from external work locations such as construction sites, can only be guaranteed with great difficulty or not at all. In contrast, a real maintenance planner software notifies your employees of upcoming maintenance when they call up the profile of an asset or by e-mail.
Keeping Maintenance and Deadlines Under Control With Professional Maintenance Software
Preventive maintenance and servicing are the "be-all and end-all" of ensuring that your work equipment is always in working order. However, if difficulties arise, intelligent interfaces and a ticketing system of the maintenance planner software Timly reduce time lost due to administrative problems.
Last but not least, it provides you with a permanent overview of where other tools are located and whether they are available as replacements. The maintenance planner is only one feature among many others in the Timly maintenance planner software.
Experience the Timly Deadline Planner for Yourself Now
*NO CREDIT CARD REQUIRED.
Intuitive Management of Your Inventory
Our maintenance planner software offers you a wide range of sophisticated functions. This way, your inventory is digitalised easily and reliably.
Manage All Assets
Whether IT resources, tools, machines, vehicle fleet, furniture or contracts: everything in Timly.
Mobile Available Everywhere
Localise your assets with the integrated barcode scanner for smartphones & tablets.
Clever Assignment
Easily assign assets to people, projects, rooms, locations or external service providers.
Digital File Management
Digitally store important information, files, documents, audit trails & contacts for your assets.
GPS Recording
Save the exact GPS location of your assets with one scan. All GPS data historically verifiable.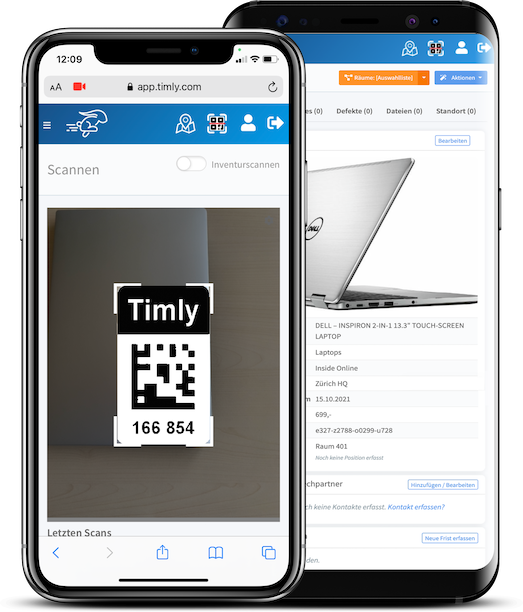 Of course, there is the possibility to use free inventory software solutions and checklists for inventory. But is this advisable for a professional management of resources? So much in advance: We are of the opinion that this is not advisable, because free inventory software usually only offers rudimentary functions for managing inventory.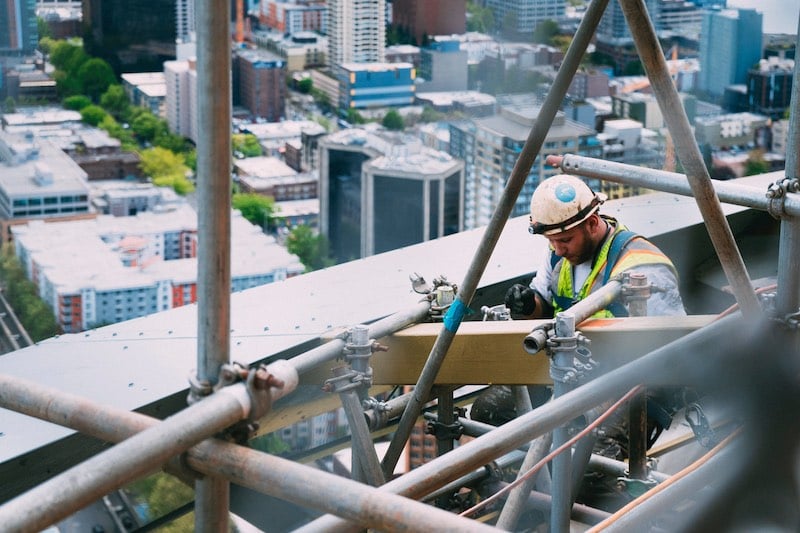 The safety officer tasks are diverse, regardless of whether a company speaks of an EHS manager, safety master or specialist for occupational safety. Keeping an eye on all devices, machines and systems as well as the further training of colleagues can be challenging for the safety technician if he is not using well thought-out software.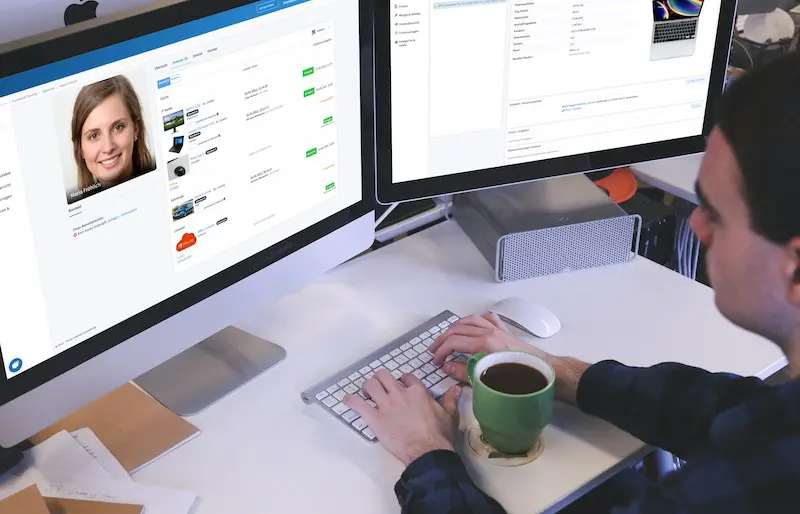 In this blog post, we would like to show you how you can best manage IT inventory of all kinds with inventory software. Whether in the office, in the warehouse or in the field... you encounter it everywhere. We are talking about IT inventory, ranging from devices such as computers and laptops including installed software, input terminals and barcode scanners to smartphones.
Get Started
Book a non-binding online meeting with us today.
*NO CREDIT CARD REQUIRED.