On this page you will find information on the following topics: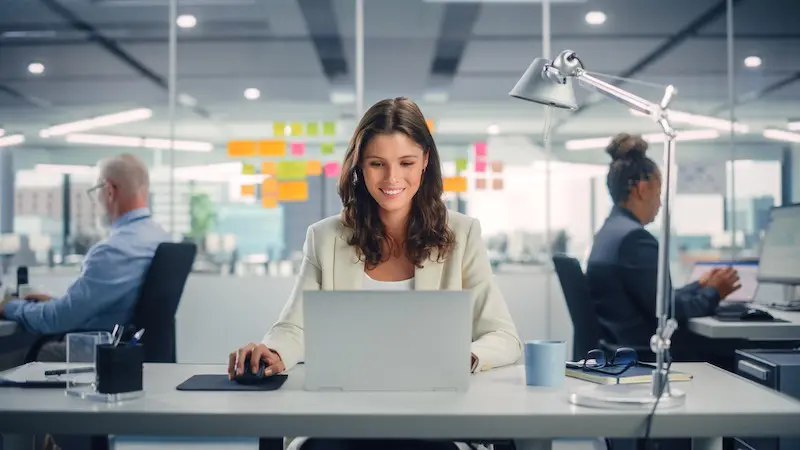 Efficient inventory software makes inventory (IT) very easy
Functional IT Inventory Management for Companies in All Industries
How can a modern and efficient inventory IT succeed? Is there perhaps a software that enables companies and employees to manage IT devices and licences together with the rest of the company inventory?
In fact, there is a proven solution for the digital inventory of the entire IT infrastructure: Timly not only keeps track of the status of company vehicles, the location of tools or the use of software assets. Rather, our inventory programme helps with the comprehensive inventory of IT.
Not only against the background that home office regulations have become more generous in recent years, well thought-out inventory solutions are needed in all industries. In general, the inventory of IT becomes an issue at the latest when a company reaches a certain size. It is necessary to keep track of company equipment that is on business trips and at employees' homes.
In addition, there are computers and peripherals that are in use in company offices, workshops or warehouses. At the latest when you notice that employees and managers frequently ask "Who actually has that device and where is it?", you should develop a plan for what IT inventory software can do for you.
Also, don't forget that virtual machines are increasingly being used and that you can't rely solely on Active Directory for IT asset management. A professional IT inventory programme, such as Timly, can be adapted to your specific needs.
The fields used in the internal database as well as the user interface can be structured in such a way that employees from very different departments can use the inventory software to quickly find answers, for example, to how often certain devices are broken or what the security status of an inventory item is. In addition to the installed software and hardware, Timly also helps to keep an eye on the furniture and other company inventory.
Over 400 Companies, Schools and Cities Rely on Timly
Can You Use an Excel Template for IT Inventory?
You do not necessarily have to work with an agent-based inventory. You can certainly rely on human entries, but good tools should be in place for this. Many companies still manage their IT inventory (and often other inventory items) manually.
However, paper lists can get lost and magnetic boards are severely limited in their function. In the event of a mishap, there is often no backup. IT inventory without a professional database in the background is therefore inefficient.
If security risks exist due to poorly managed inventory, it is not only inefficient, but ultimately dangerous. Inadequate IT inventory practices include Excel lists. These do not display well on all employee devices from all locations.
Furthermore, it is difficult to integrate images, PDFs or GPS data. Furthermore, in urgent situations, errors in allocation can occur that would not happen when using an inventory database and scannable labels on the devices.
Whoever relies on free DIY versions of software inventory risks opportunity costs. Inadequate IT inventory leads to the forgetting of inspection obligations, maintenance periods or licensing procedures. Computers or smaller IT devices can be lost. Employees spend unnecessary time looking up stationary inventory plans or confuse licences and devices.
To prevent these and similar scenarios, responsible companies opt in the long term for a professional IT inventory solution that convinces with individual support.
The Timly inventory software explained in under 2 minutes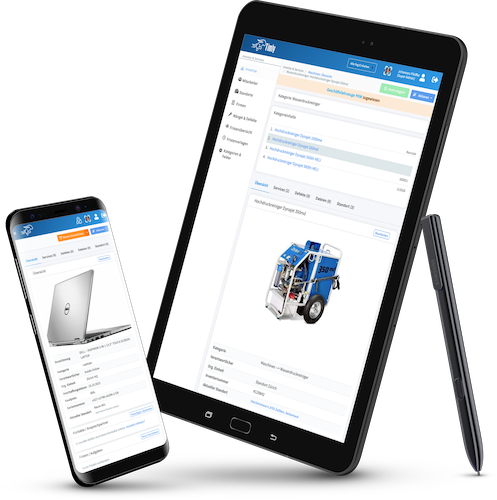 Easily Digitalise Your IT Assets With Timly
(No credit card required)
Modern Software for the Inventory of IT Hardware
In addition to deadline management, Timly also offers the option of storing documentation or operating instructions directly on the data sheet of an IT asset. This way, your colleagues do not have to search for a long time if they have a detailed question about a device or even a tool or vehicle.
In the event of a hardware defect, good inventory software is particularly useful. It not only collects statistics on the failure rates of company assets, it also enables the tracking of defects and deficiencies via an internal ticketing system and offers a connection to external service providers.
In times when mobile working is becoming increasingly relevant, a cloud-based inventory of IT is more important than ever. In conjunction with our inventory app, changes to device locations or states can be entered easily from mobile devices.
Finally, thanks to the QR code labels, simply scanning them with a mobile phone camera is enough to immediately call up the right page for the company assets in the asset tracking software. If you wish, we can also configure the inventory software so that it can be used on premise. The Timly team will be happy to advise you on how your company can optimally inventory its IT.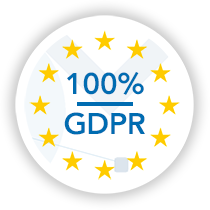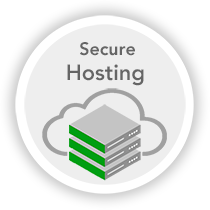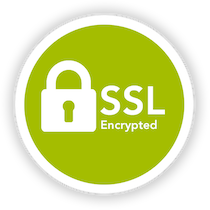 Complete Inventory of Software, Equipment, Furniture and Vehicles
One company that already relies on Timly for its inventory (IT) is DIGOOH Media GmbH. A QR code label is attached to each of their digital advertising screens in the outdoor area. This can be scanned by employees or service partners. Object information such as inventory number or type designation then appears in the Timly app. In addition, past defects, services and maintenance are made historically traceable.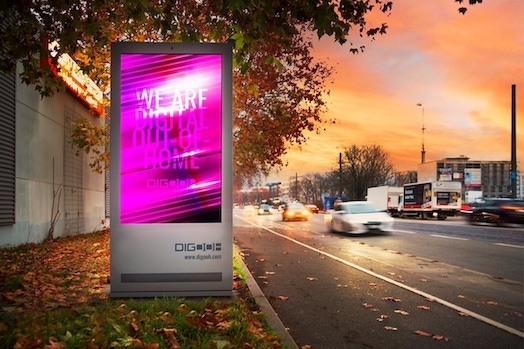 The Timly inventory software in use
Timly not only leads to resource-saving maintenance. The programme performs a variety of IT inventory tasks. It can take over data from any existing inventory software. But it can also be used for a basic inventory of all IT in use.
If there are changes of location or disruptions in the workflow, employees can enter such data on hardware and software directly in the inventory software. If necessary, further descriptions or photos of the IT assets can be attached.
All changes to the inventory IT can also be planned and monitored from a central location. For example, a scheduler can use the inventory software to allocate resources. Specialised, customisable IT inventory software pays for itself quickly. It is easily available and saves you and your staff from fiddling with half-baked freeware solutions.
Also consider that with Timly you can directly record and manage your entire inventory. So instead of needing a software to inventory IT and one to manage furniture, office goods and vehicles, you have your entire company inventory in one easy-to-use database.
Efficiently Manage Your IT: This Software Is Worthwhile!
(No credit card required)
Manage Your Assets Intuitively
Our inventory software offers you a wide range of sophisticated functions. This way, your inventory is digitalised easily and reliably.
Manage All Assets
Whether IT resources, tools, machines, vehicle fleet, furniture or contracts: everything in Timly.
Mobile Available Everywhere
Localise your assets with the integrated barcode scanner for smartphones & tablets.
Clever Assignment
Easily assign assets to people, projects, rooms, locations or external service providers.
Digital File Management
Digitally store important information, files, documents, audit trails & contacts for your assets.
GPS Recording
Save the exact GPS location of your assets with one scan. All GPS data historically verifiable.
Mobile device management is more complex than it might seem at first glance. At the same time, it is becoming more and more important, as smartphones and tablets now occupy a key position in corporate communication.
If a company uses open source inventory management, this saves licensing costs. Nevertheless, it is advisable to critically question its use. The idea behind open source is to publish the source code of a program so that free developers can work on it.
Using a barcode warehouse management system initially sounds like a small, possibly incidental detail. On closer inspection, a barcode system with the right software creates important conditions for making work processes more effective.