On this page you will find information on the following topics: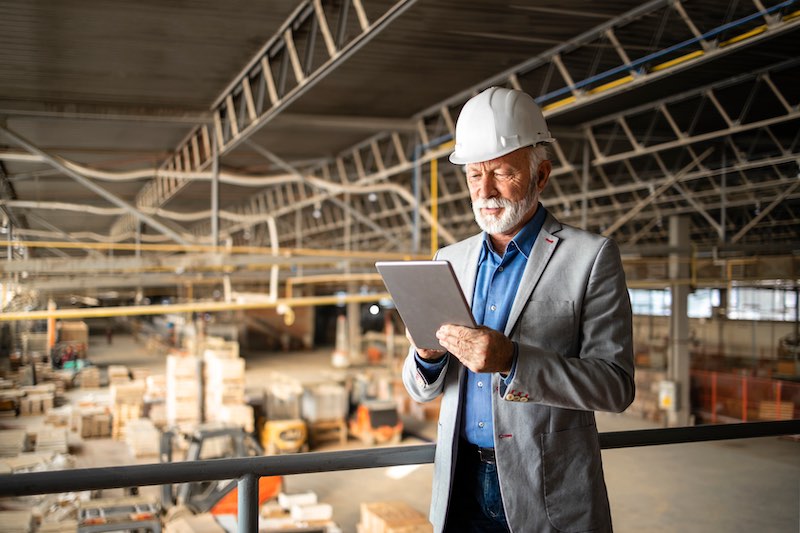 Timly's inventory software supports EHS managers in companies
What Does Environment, Health and Safety Include – EHS Definition?
Is there already an EHS software in your company? Even if you don't know what this term means at the moment, there is a good chance that one or more of your employees is dealing with the typical tasks of an EHS manager. The abbreviation stands for Environment, Health and Safety.
Regulations such as the Health and Safety At Work Act (HASAWA), oblige companies to take numerous protective measures. We would like to show you how the Timly inventory software can support you and your employees in intuitively integrating compliance with regulations into your work processes – without losing valuable working time.
EHS deals with the totality of all necessary rules and measures to meet legal and social requirements for environmental management, health protection and occupational safety. The contents are to be interpreted comprehensively. Environmental protection includes, for example:
The economical use of resources
The avoidance of unnecessary emissions
Proper disposal of waste and recycling of raw materials
Health protection includes things like:
Observance of breaks
Provision of protective clothing
Ergonomic workplace design
Offering health-promoting measures
Occupational safety and health protection complement each other. Occupational health and safety specifies the measures to be taken at the workplace:
Briefing and regular instruction of personnel
Maintenance and compliance with inspection dates for machines and equipment
Risk assessment for individual activities
Review and documentation of the risk assessment and protective measures
This variety of different contents alone makes a tight organisation necessary. The overlaps it contains mean that the topics can hardly be considered separately. It is advantageous to use a supporting, holistic software solution that makes it possible, for example, to record inventory, maintenance and inspection dates as well as assigned personnel, including necessary qualifications.
Tasks and Necessary Qualifications
The terms EHS manager and HSE manager are synonymous – they are simply a different juxtaposition of the terms Environment, Health and Safety. There is no classical training to become an EHS manager. However, there are overlaps with the position of the occupational safety specialist.
Training courses and certifications are offered by organisations and professional associations. As a rule, technical personnel are suitable, especially, for example, engineers with a specialisation in safety technology. The EHS manager should cover the following fields of work:
Knowledge of relevant laws and safety regulations
Detailed knowledge of the work areas and processes in the company
Risk assessment within the work areas
Planning, implementation, monitoring and optimisation of protection concepts
Education and training of own employees in safety issues
Coordination of inspection appointments and interface function, e.g. for the labour inspectorate
The Timly inventory software explained in under 2 minutes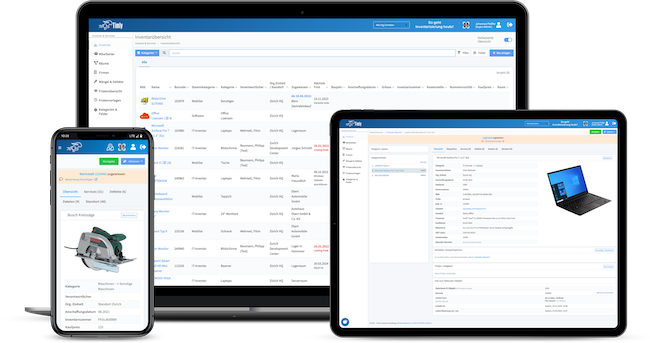 With Timly You Will Never Miss A Maintenance Or Safety Deadline Ever Again!
(No credit card required)
More Professionalism With an EHS Management System
The increasing prioritisation in the areas of environmental protection and occupational safety make it reasonable to think about the use of an EHS management system. Timly's software solution takes a generic approach to staff and inventory planning. The integrated personnel planning manages qualifications and necessary training certificates of your staff.
If there is an upcoming refresher course or renewal of exams, your EHS manager and your staff will be notified in time. The software shows its particular strength in combination with inventory management. In this segment, all inventory items, from pieces of furniture to machines and vehicles, are recorded. Operating instructions, safety instructions and upcoming inspection and maintenance dates can be stored in the profile of the respective asset.
When an item is taken over from the employee, by your administration and the EHS Manager, it can be traced at any time whether all inventory items are in proper condition. When assigning a piece of work equipment that requires a special qualification to an employee, the software independently checks whether this is available and valid.
Safety checks and maintenance work that have been carried out can be recorded seamlessly in the history of an item. This not only relieves the burden on your employees, it also minimises the effort required for inspections by authorities and professional associations.
What Does an EHS Software Need to Be Able to Do?
EHS software must be flexibly adaptable to all types of inventory items. Inspection and maintenance regulations often include items that one does not think of at first, such as desk lamps or coffee machines.
The most important thing is intuitive operation. With the Timly inventory app, all assets are provided with a QR code. The profile of the respective item can then be accessed by scanning it, for example with a smartphone and the app provided for this purpose. The data is stored in cloud storage – which is, of course, GDPR-compliant.
This ensures that your employees have access to the profile and thus to the necessary safety-related information at almost any location, on construction sites, in the field or in workshops. This information is of no use if it is "slumbering" in an Excel spreadsheet in the administration office.
Over 400 Companies, Schools and Cities Rely on Timly
Does Your Company Need an EHS Software?
With integrated EHS software systems such as Timly, you relieve your employees by performing numerous tasks in the background. Of course, tan EHS software does not make a full-time or part-time EHS manager superfluous.
Challenges such as the development and maintenance of environmental performance indicators can only be carried out by highly qualified personnel.
With Timly EHS software, you can keep track of the entire inventory.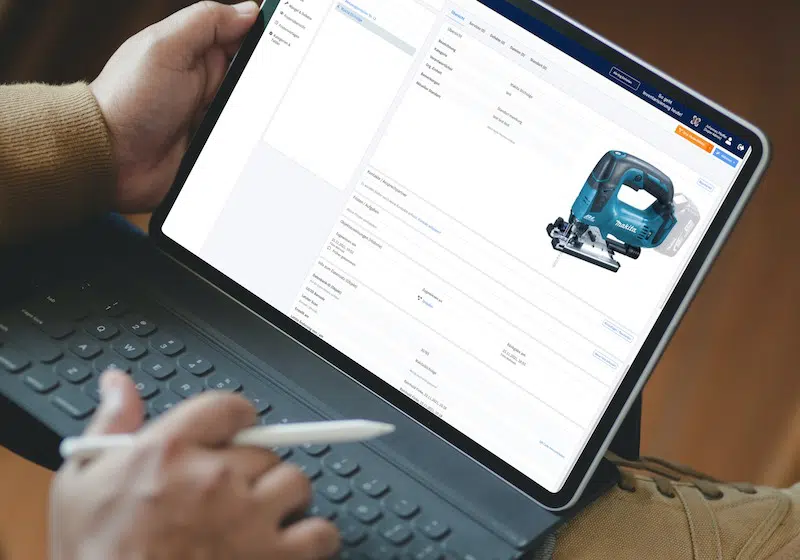 Timly EHS software in use
According to this, the efficiency and effectiveness of EHS software is significantly increased when its work results are integrated into work processes in a software-based manner.
Guarantee Occupational Safety With EHS
The importance of the topics of environmental protection and occupational safety is increasing in the awareness of the population. They shape the image and attractiveness of a company, not least in its position as an employer.
With the use of an EHS management system based on Timly's inventory software, you can meet your responsibilities in a professional manner – without having to integrate time-consuming and cost-intensive control procedures into your workflows.
Experience the Timly Inventory Software for Yourself Now
(No credit card required)
Intuitive Management of Your Inventory
Our maintenance software offers you a wide range of sophisticated functions. This way, your inventory is digitalised easily and reliably.
Manage All Assets
Whether IT resources, tools, machines, vehicle fleet, furniture or contracts: everything in Timly.
Mobile Available Everywhere
Localise your assets with the integrated barcode scanner for smartphones & tablets.
Clever Assignment
Easily assign assets to people, projects, rooms, locations or external service providers.
Digital File Management
Digitally store important information, files, documents, audit trails & contacts for your assets.
GPS Recording
Save the exact GPS location of your assets with one scan. All GPS data historically verifiable.
Explore how CMMS software solutions help you keep an inventory of all of your company's assets - digital or physical - and keep on top of maintenance schedules and logs. Includes a brief buying guide.