On this page you will find information on the following topics: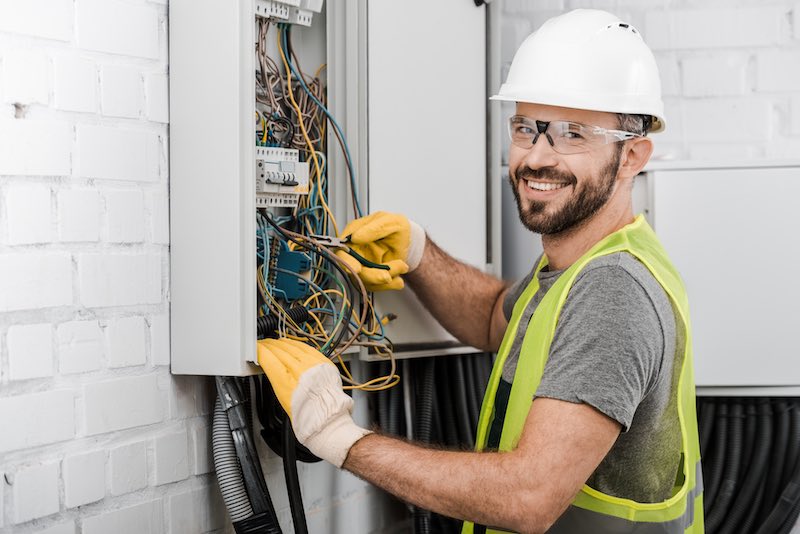 With Timly app, the definition of maintenance becomes clear
What Are the 4 Measures of Maintenance Called? Software Answers the Question Holistically
Determining a uniform definition of maintenance can help to determine the measures required for the maintenance and care of machines. DIN 31051, which is relevant for this area, lists four measures that serve maintenance. These will be discussed in more detail below. In practice, however, they are not so clearly distinguishable. The definition of maintenance serves more to create organisational structures.
When these are filled with life in everyday life, it often makes sense to combine maintenance work, repairs and optimisation of facilities. For this to succeed, a software solution is needed that sensibly records and maps all assets of a company.
Timly becomes the central storage location for all relevant information about the work equipment used in companies. The active management of recorded data then enables holistic, automated maintenance planning.
Definition: Inspection, Repair, and Other Terms
The definition of maintenance describes administrative measures as well as measures for maintaining the functional condition of machines and systems. The measures specified in DIN 31051 for the definition of maintenance are:
– Maintenance: This involves the repair of defects. The aim is to restore a temporarily non-functional condition.
– Inspection: Describes the purely visual inspection to determine and assess the current condition of work equipment. In this respect, it is theoretically to be distinguished from maintenance work.
– Maintenance: Serves to reduce wear and tear on machinery and equipment. This can be done by replacing wearing parts and measures such as applying lubricants or refilling secondary operating materials.
– Improvement: Includes measures that secure or improve the functional scope of a machine, for example by replacing problematic parts with optimised components. The analogy from the IT sector would be the installation of security updates.
Timly's maintenance management planning software combines all four measures of the maintenance definition. The software offers the possibility to create flexible categories for any asset. These can be filled with the required information. A separate maintenance calendar is available for each component.
The scheduler actively manages all maintenance appointments. This includes notification functions, but also links between machine parts to form a group that can be managed more clearly.
Over 400 Companies, Schools and Cities Rely on Timly
Inspection: Definition According to DIN EN 13306
The standard DIN EN 13306, which is also in common use, considers the goals of maintenance and consequently uses only two upper categories:
1. preventive maintenance: this includes inspection and maintenance measures.
2. condition-oriented maintenance: this includes work to repair and eliminate weak points in machines and systems.
In addition to the definition of maintenance according to DIN 31051 and DIN EN 13306, manufacturer specifications must be observed. Here, the term "inspection", which may be required to maintain the warranty, often includes maintenance and improvement measures. The specifications made must be adhered to in practice and, if possible, carefully documented.
Timly creates all the prerequisites for this by creating a digital file for each recorded asset. Maintenance work carried out, as well as general tool management, is recorded chronologically in this way and permanently stored in the history. With Timly's inventory software, the definition of maintenance becomes a holistic process.
Definition of Maintenance DIN 31051 – Documentation as an Important Element
The combination of all technical measures for carrying out maintenance requires clean documentation in addition to comprehensive scheduling. The software is cloud-based, which means that all that is needed to operate it is an internet-capable terminal device.
The concept of Software-as-a-Service (SaaS) is superior to a traditional local solution here. Authorised users can access information for an asset at any location. A connection to the company's internal network is not necessary. The web app can be accessed from PCs and laptops as well as smartphones and tablets.
This allows service technicians to work directly in the profile of the maintained machine with their end device when carrying out technical and administrative maintenance measures. Measures carried out are documented in real time. Information about work carried out during previous maintenance is available without time-consuming enquiries with third parties.
Objectively, by the way, the cloud-based implementation of Timly represents a security gain. The internal network does not have to be secured for access from outside. The experts at Timly take care of the GDPR-compliant administration of the cloud servers. The integrated user authorisation concept ensures the necessary data protection.
Find out more about how our customer HAUSER uses Timly for his tool management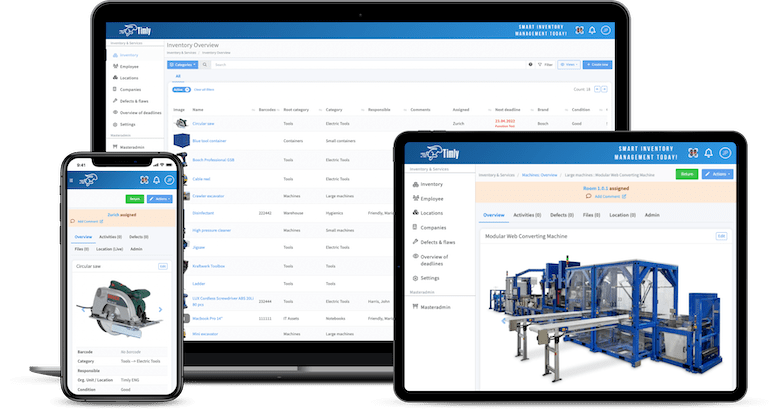 Keep an Efficient and Time-Saving Overview of All Processes at All Times With Timly
(No credit card required)
Flat and House Maintenance: Definition and Practical Implementation
Descriptions such as the definition of maintenance have their justification in the organisational field. The actual implementation is often better illustrated by a practical example.
The Hafen & Hof business park in Berlin has been using Timly for the facility management of its buildings and facilities for quite some time. On the one hand, the company rents commercial space to various companies, on the other hand, the area accommodates gastronomy, accommodation and boat rentals. A wide variety of tools, consumables and entire building complexes are inventoried with Timly.
For the latter, Timly's container function is a necessary basis. For example, a building or a single room can be defined as a superordinate object, to which installed elements such as heating systems or fittings are then assigned. Components, but also parts of the building, can be marked with QR codes.
In the planning phase, all upcoming appointments are bundled in the office and ready for a network. Locations of transportable components can also be managed and tracked via Timly. For the service technicians on site, scanning the QR code via smartphone is sufficient to access the profile of an asset.
Necessary information is available at all times, but can also be supplemented and updated. For example, fillable PDF documents can be used for digital documentation, which are stored directly in the profile of the inventory item after maintenance work has been carried out.
Maintenance: Synonymous With Value Retention and Productivity
The definition of maintenance is a building block of management during the life cycle of an asset in the company. Timly manages every maintenance action in addition to all initial technical information. This ensures the functionality of machinery and equipment.
In addition, systematic maintenance and repair ensure sustainability. Wear and tear and thus loss of value are slowed down. The permanent digital overview of damage and occurring defects in Timly promotes the careful handling of work equipment. The digital files of assets provide a reliable database for business management decisions.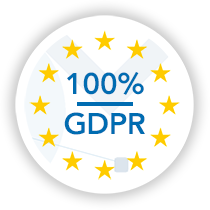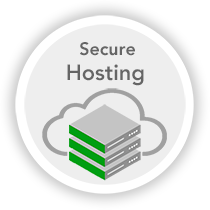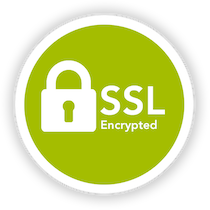 Implementing Maintenance in Accordance With DIN 31051: Timly as a Central Tool
A piece of work equipment should first of all fulfil its required function. To ensure that this is reliably possible, the maintenance measures have become established. The management measures can be effectively designed with Timly's software. In practice, the definition of maintenance requires only one central tool with Timly.
Maintenance planning and documentation are made easy and comfortable in this way.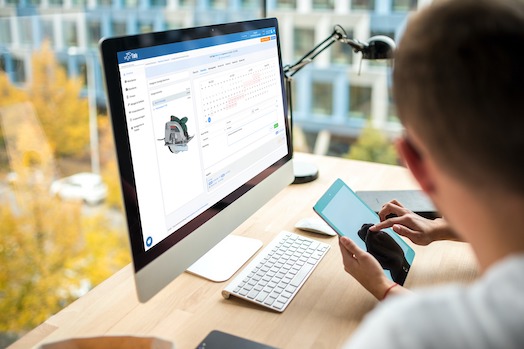 Clear definition – maintenance is easily explained and carried out with Timly
Plan All Repair Safely and Reliably With Timly
With Timly's smart inventory management software you never lose track of your maintenance and servicing appointments
(No credit card required)
Clever App for All Processes
Keep an eye on your maintenance and servicing with Timly. Digitise your processes to easily save time and resources. Experience the wide range of sophisticated functions now in advance in a free demo.
Manage All Assets
Whether IT resources, tools, machines, vehicle fleet, furniture or contracts: everything in Timly.
Mobile Available Everywhere
Localise your assets with the integrated barcode scanner for smartphones & tablets.
Clever Assignment
Easily assign assets to people, projects, rooms, locations or external service providers.
Digital File Management
Digitally store important information, files, documents, audit trails & contacts for your assets.
GPS Recording
Save the exact GPS location of your assets with one scan. All GPS data historically verifiable.
Mobile device management is more complex than it might seem at first glance. At the same time, it is becoming more and more important, as smartphones and tablets now occupy a key position in corporate communication.
The occupational health and safety pyramid helps to present the measures required in companies to comply with occupational health and safety in a structured way. Managing every aspect of it can be difficult but using the right software helps.
Having to plan maintenance can quickly become an unpleasant challenge in companies. It is necessary to determine the current locations, the maintenance status and the most recent measures in advance.