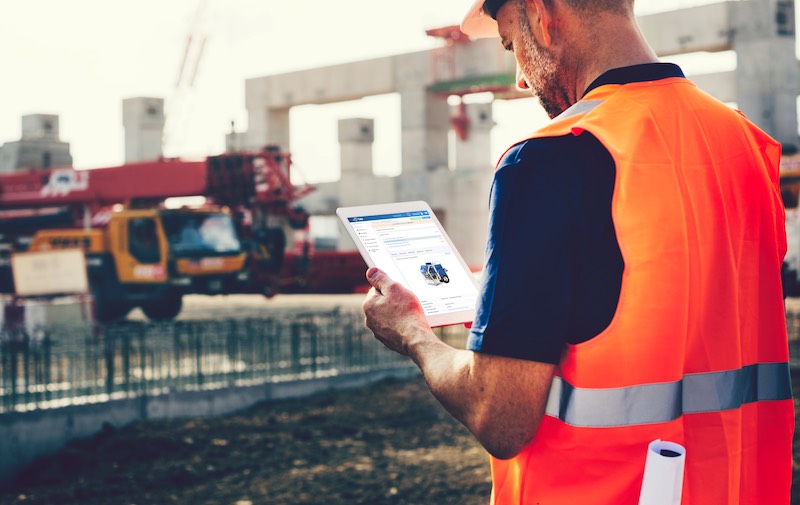 With Timly. you can always keep track of everything
The Advantages of Holistic Inventory Management
Using a free tool software saves licence fees that are due for commercial applications. However, it should not be overlooked that costs for wages, tools and materials are usually many times higher.
Professional inventory software such as Timly helps to simplify work processes and to use tools sustainably throughout their entire useful life in the company. This saves working time and resources in the long term. If your own employees are relieved of administrative tasks and work equipment is used more efficiently, the use of professional tool management like Timly pays off in almost every case.
Tool Management: Trade and Industry Benefit Particularly
In the skilled trades, employees depend on having functional tools at their disposal. This means they are often working under demanding conditions at changing work sites. Malfunctions or forgotten maintenance and inspection appointments are a nuisance that can quickly become expensive if a tool does not function as intended on the construction site.
On the way to Industry 4.0, processes in production and manufacturing are highly automated. Missing or improperly functioning work tools can already be enough to disrupt processes and cause serious failures.
Using free tool software for such an essential function as tool management involves unnecessary risks. A professional tool management like Timly, on the other hand, stands for holistic inventory management. Recording of locations and personal responsibilities, documentation of the current condition, a digital device file and the automated maintenance planner are just some of the options that are firmly integrated in Timly.
Over 400 Companies, Schools and Cities Rely on Timly
Tool Management System – Software Must Meet These Requirements
Using free tool software does not usually mean getting a full range of functions. The minimum requirements for a professional tool management system are.
1. Universality:
It must be possible to record any work tools, inventory items and consumables. Multiple parallel systems cause unnecessary work and lead to loss of information. Timly has designed flexible categories that can be adapted to any asset. The container property allows for the creation of alliances, such as a service vehicle with tools inside.
2. Flexible Accessibility:
Tool management must be available on the construction site or at the customer's premises at any given time to ensure that the database is up to date and that employees have access to important information. Timly works cloud-based. For the use of Software-as-a-Service (SaaS), the customer only needs any internet-capable end device.
3. Integrated Maintenance Planner:
Appointments for each work tool need to be managed directly in the software. Timly has a maintenance planner for each asset. When appointments are due, those responsible receive an automatic notification in good time.
4. Integration of Documents:
Operating manuals, maintenance instructions, test reports, various documents for work materials accumulate over time. Timly makes it possible to store these in the profile of an item. The condition of the asset can be documented photographically at any time.
Timly also offers other interesting possibilities that, depending on the individual requirements of a customer, provide for increases in effectiveness. This is something that freeware cannot normally do in tool management.
Use an App for Tool Management – All Information at Your Fingertips
If freeware in the form of an app is used for tool management, it is usually an isolated programme where it is not clear where stored data is stored. Timly offers an integrated web app for its inventory software. This is optimised for smartphones and tablets, but can also be used on other end devices.
For easier use, QR codes can also be used, which are attached to the asset as stickers. Afterwards, scanning a QR code with the app's barcode scanner is all that is needed to access the profile of a work asset. Regardless of weather and lighting conditions, employees have permanent access to the necessary information about their work equipment.
The app can also be used to request tools and report defects. The Timly Inventory App becomes the central interface for tool management in the company.
Timly's tool management software explained in under 2 minutes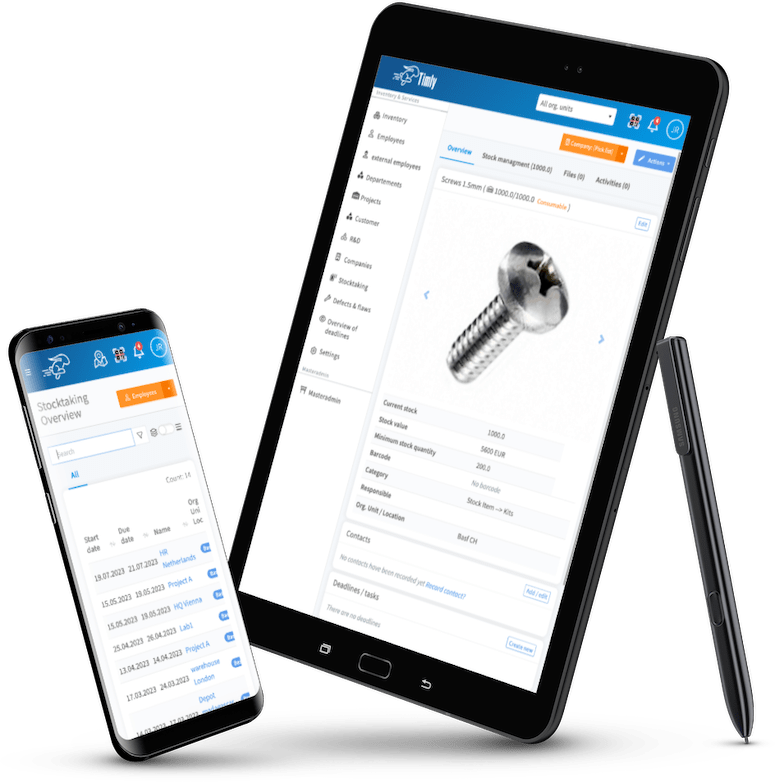 Simple and Intuitive Inventory Management With Timly – Always and Everywhere Keep Everything in View
(No credit card required)
Professional Tool Management: Linking Software With IoT Sensors
The Timly development team is constantly implementing new functions in the inventory software. Partly this is done at the request of customers, partly these are innovative ideas that come from a permanent involvement with the topic.
For example, Timly offers to integrate high-quality IoT sensors into the software solution. GPS trackers report locations of work equipment and vehicles in real time. Sensors for temperature measurement, air quality detection or humidity measurement help with the automated monitoring of warehouses and production sites. A distance measurement sensor can implement automated level control of operating resources or consumables.
Smart integration into Timly's inventory software enables notification of defined events. This can be the removal of work equipment from a defined area, but also the falling below of fill levels in the warehouse.
Downloading a Free Excel Template for Tool Management Is Not an Alternative
Instead of using a free tool software, one option is to rely on the spreadsheet programme Excel, which is available in most companies anyway. Templates for various purposes are available free of charge on the internet.
Excel has the disadvantage that it is neither database-based nor does it support native multi-user administration. Using it from a smartphone is hardly practical. Ultimately, Excel is not flexible enough to completely and comprehensively map a company's inventory. Timly uses a high-performance database.
The professional user administration with authorisation concept is firmly integrated. User views are generated dynamically so that they remain clear and intuitive to use.
Using Free Tool Software as a Tool Database: Missing the Mark When It Comes to Reliability
If freeware is used for tool management, there is usually no contract between developer and customer. Claims for bug fixes and security updates do not exist. Timly guarantees the provision of a mature and secure product.
The cloud connection is DSGVO-compliant. The servers are located in Germany and data is transmitted exclusively in encrypted form. A trained support team helps with questions and problems. This reliability cannot be offered free of charge in tool management freeware.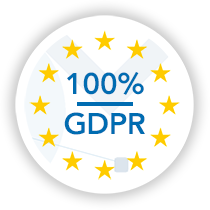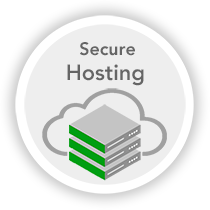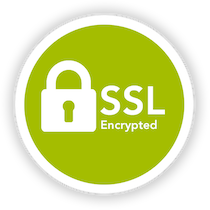 Timly and Other Products – First Test Then Start
Software descriptions are often abstract. Therefore, it makes sense to use a test version in the work environment and form your own opinion. Many satisfied Timly customers report on the intuitive handling and the high practical suitability.
In order to create acceptance among one's own employees, a test phase within the framework of one's own work processes makes sense, after which feedback from the workforce is obtained. Experience shows that the advantages of using professional inventory software over freeware for tool management then become even clearer.
Professional Tool Management: Excel and Co. At a Disadvantage
Using freeware, Excel, or a free tool software is not a permanent and effective solution. The functional scope of professional inventory software such as Timly is clearly superior and solves all problems related to inventory and tool management.
Many satisfied customers would no longer consider using freeware instead of Timly for tool management.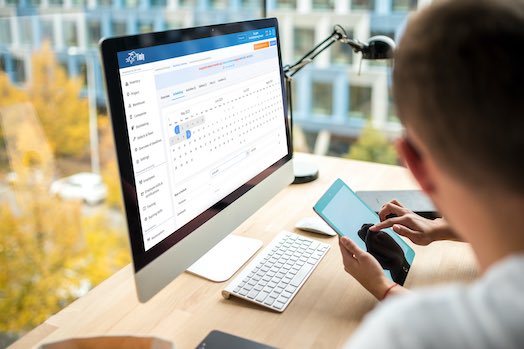 Timly's software makes it possible to manage inventory and assets at any time and from anywhere
Always Keep an Eye on Everything With Timly's Intuitive Software
(No credit card required)
Smart Software for Tool Management
With Timly's simple warehouse software, you always have an overview of your inventory and can manage and organise it from anywhere. A wide range of sophisticated functions makes it easy to digitise your inventory.
Manage All Assets
Whether IT resources, tools, machines, vehicle fleet, furniture or contracts: everything in Timly.
Mobile Available Everywhere
Localise your assets with the integrated barcode scanner for smartphones & tablets.
Clever Assignment
Easily assign assets to people, projects, rooms, locations or external service providers.
Digital File Management
Digitally store important information, files, documents, audit trails & contacts for your assets.
GPS Recording
Save the exact GPS location of your assets with one scan. All GPS data historically verifiable.
Mobile device management is more complex than it might seem at first glance. At the same time, it is becoming more and more important, as smartphones and tablets now occupy a key position in corporate communication.
The occupational health and safety pyramid helps to present the measures required in companies to comply with occupational health and safety in a structured way. Managing every aspect of it can be difficult but using the right software helps.
Having to plan maintenance can quickly become an unpleasant challenge in companies. It is necessary to determine the current locations, the maintenance status and the most recent measures in advance.