On this page you will find content on the following topics:
Always keep an eye on everything with a smart IoT tracker
How Modern IoT Technology Usefully Complements Tool Management
IoT trackers have long since become everyday objects. The technology is mature, and the mileage of rechargeable batteries and batteries ensures independence. The acquisition costs for the corresponding equipment have also fallen to a moderate level for the most part. The idea of using IoT hardware increasingly for monitoring high-quality tools and valuable machines is therefore obvious.
To ensure that this can be implemented as intuitively as possible and without unnecessary administrative effort, it is advisable to rely on a holistic inventory solution such as Timly. We have looked at offers and practical implementations on the market and analysed them. From our point of view, the result clearly speaks for the use of modern IoT trackers in companies – based on smart inventory management.
Monitor Dog With IoT-Tracker – Why Not High Value Machines?
A classic example from the private sector is the monitoring of a dog with the help of a GPS tracker. If the animal escapes, there is no need to search for it with flyers or notices in the supermarket. A glance at the provider's platform is enough to clarify the whereabouts of the four-legged friend. Of course, this is an isolated solution that is perfectly suitable for trivial purposes.
In the professional environment of a company, however, it makes sense to embed the use of IoT technology in inventory software such as Timly. This makes it possible to create a uniform storage location for all information concerning the inventory. There is no need to maintain disparate sources to manage the digital device file, maintenance calendar and current locations or operational statuses. This makes it easy for staff and reduces information loss due to interface problems.
Over 400 Companies, Schools and Cities Rely on Timly
Use IoT-Tracker or Specialised Inventory Software?
Different providers of IoT trackers usually take different approaches to implementation. Timly is designed in such a way that all assets of a company can be meaningfully recorded. This starts with inventory such as furniture, continues with consumables and does not end with tools and machines.
The categories in the software are so flexibly adaptable that in practice, for example, entire company fleets can be managed with Timly. The advantages are obvious: responsible persons and employees only need access to an interface to view, edit and update information. Experience shows that user acceptance increases when data does not have to be laboriously entered in different systems.
IoT-Tracker Login: Advantage for Cloud-Based Service
If the data stock of an inventory management software is to be up-to-date on a daily basis and must also contain operating states and locations of machines, a cloud-based implementation is required. Timly uses a DSGVO-compliant cloud storage. This is important because it is not always possible to ensure the separation of personal data when devices are assigned to employees.
User accounts with appropriate permissions can be set up for access. Special hardware is not necessary. Ultimately, any internet-capable end device is suitable for working with Timly. To increase practicality, Timly also offers an app optimised for smartphones and tablets. Inventory can be marked with a QR code when it is recorded.
This means that employees on site only have to scan the QR code in the app to call up the profile of their work equipment. Adding up-to-date information in this way requires minimal effort.
Timly's intuitive maintenance management software in a nutshell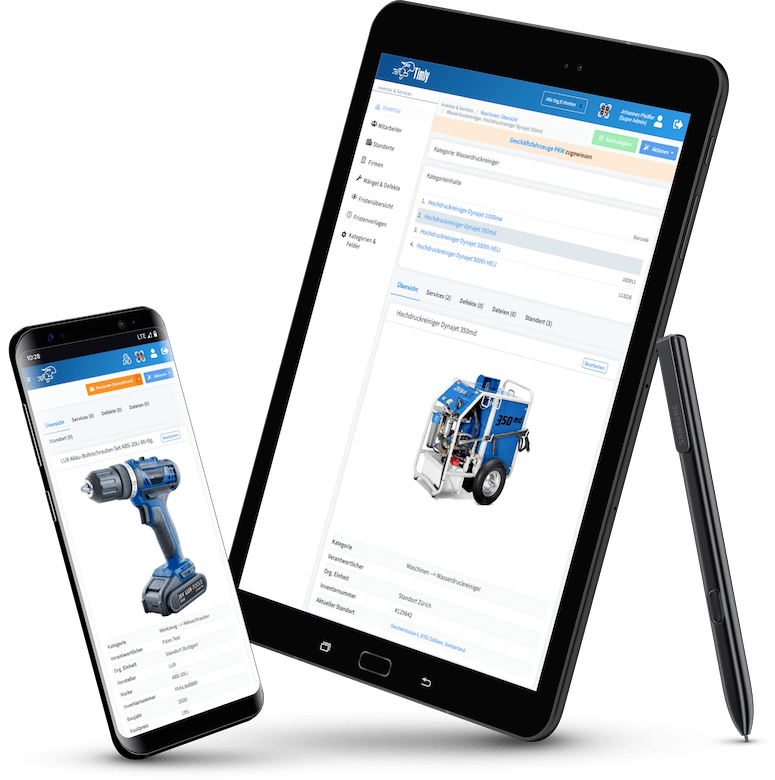 With the Timly Software You Always Have All Assets in View – Easily With the Intuitive Inventory Management App
(No credit card required)
Get More Out of It With Specialised Solutions
One of the main application areas for IoT trackers is GPS-based location detection and monitoring. However, Timly has taken this idea further and established a collaboration with the IoT specialists from adnexo. With special hardware from adnexo, other important information about the operating status of machines can be collected.
This includes, for example, filling levels for operating materials or outputs from temperature and humidity sensors. The native processing in Timly's inventory software creates a high added value in everyday work. With the existing infrastructure, not only locations and personalised allocations are traceable. Valuable data that would otherwise have to be collected manually is also available in real time.
IoT-Tracker – Focus vs. Universal Solution
IoT trackers are often used for goods tracking and theft protection. However, when choosing a specialised solution, there is always the risk that data from different target directions is collected multiple times. Timly's universal approach ensures that all data concerning a company's inventory ends up in a uniform storage location and is directly available to all responsible parties without further control.
Information is particularly valuable when it is available in a timely manner where it needs to be worked with. Enquiries with third parties and manual forwarding of data impede work processes and entail the risk of information loss.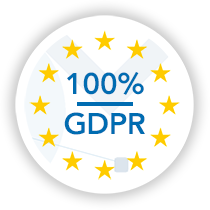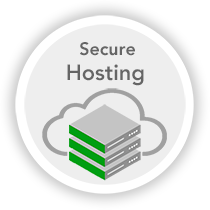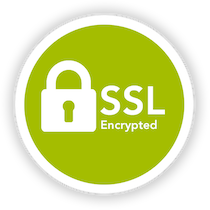 What Are the Alternatives?
GPS tracking is no longer tied to expensive hardware. Many providers sell IoT trackers that can be attached to key rings or luggage, for example. Accordingly, use in the commercial sector would also be conceivable, for example to equip construction machinery with them or to track vehicles. However, such a hobbyist solution only appears inexpensive at first glance.
To ensure more than just apparent security, the use of professional hardware is preferable. Implementation in an inventory system that is already in place simplifies handling and offers convenience features such as automated notifications when predefined events occur.
It is important that a GPS tracker also functions as intended in the event of an incident. Risks that one might take in a private environment for cost reasons should be avoided in a corporate environment.
GPS-Tracker: Experience Speaks for Dedicated Inventory Software
Software is often most successful when it is designed to solve a specific problem. Timly's inventory software was developed to simplify inventory management in companies.
The solution-oriented way of thinking has ensured that many satisfied customers from industry, trade and public administration are enthusiastic about its practicality.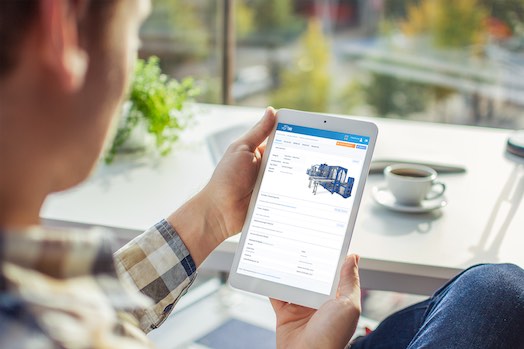 Always have everything in view with Timly
If the product offered is only one of many, which is merely intended to supplement one's own portfolio, the risk increases that the exchange between provider and customer does not take place at eye level. Timly attaches particular importance to contact with its users. Not least, ideas for the expansion of the software solution have already arisen from this.
Organise Machine Management Easily With the Intuitive Software
(No credit card required)
NB-IoT GPS-Tracker: It's About More Than Just Locations
Narrowband IoT (NB-IoT) is a radio standard widely used for IoT trackers that is based on frequencies from GSM and the LTE standard. In combination with sophisticated GPS technology, locations can thus be processed very reliably even with weak radio coverage.
However, the required infrastructure in companies enables much more comprehensive monitoring. Warnings when critical levels are reached for operating materials, notifications of overheated machines or alarms in the event of moisture penetration prevent costly damage under certain circumstances.
In combination with Timly's established inventory software, those responsible have a complete overview of all important details of their own work equipment in real time.
IoT-Tracking Made Easy
Organise all maintenance easily, anytime and anywhere using the IoT tracker. The data is transmitted in real time.
Manage All Assets
Whether IT resources, tools, machines, vehicle fleet, furniture or contracts: everything in Timly.
Mobile Available Everywhere
Localise your assets with the integrated barcode scanner for smartphones & tablets.
Clever Assignment
Easily assign assets to people, projects, rooms, locations or external service providers.
Digital File Management
Digitally store important information, files, documents, audit trails & contacts for your assets.
GPS Recording
Save the exact GPS location of your assets with one scan. All GPS data historically verifiable.
Using a barcode warehouse management system initially sounds like a small, possibly incidental detail. On closer inspection, a barcode system with the right software creates important conditions for making work processes more effective.
Finding the right tool management is an important topic in trade and industry. If necessary tools are not available, this usually has unpleasant consequences. Work processes come to a standstill, deadlines are jeopardised.
Simple stock management is one of the most important prerequisites for effective work processes in companies. Consumables and working materials must always be available in sufficient quantities to be able to fulfill upcoming tasks.