On this page you will find information on the following topics: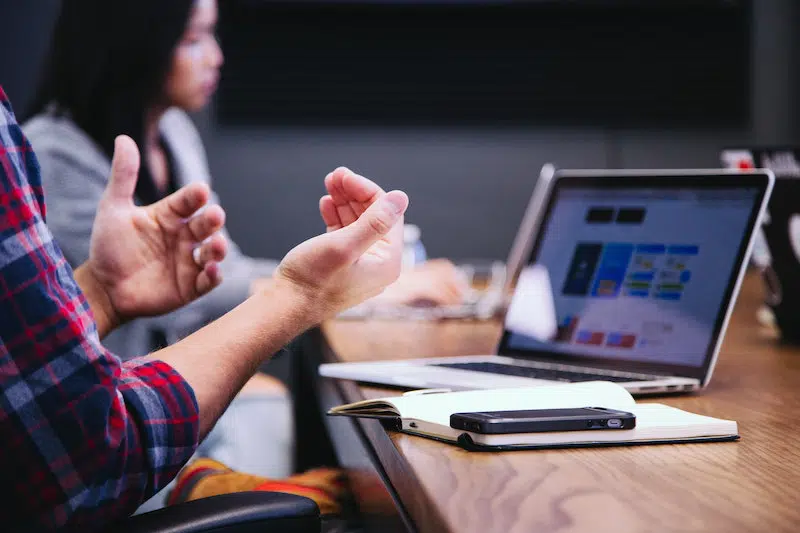 For easy inventory management, use software-supported asset management
Using Software-Supported Asset Management Has Many Advantages
Using software-supported asset management is an important step towards professionalising everyday processes. Tools, machines, IT equipment and office furniture are just some of the resources whose availability and functionality are essential for efficient and smooth business processes.
For decision-makers in companies, it is of absolute importance to know at all times where which work equipment is located. Nothing is more annoying than delays caused by untraceable tools or machines that are not ready for use. Using software-supported asset management from Timly, on the other hand, it is possible to retrieve maintenance intervals, defects and storage locations in real time and you have a complete overview at all times.
Many alternatives are too static or confusing to enable effective inventory management. If you use Excel or other office software-supported inventory, you have to choose between clarity and fine-grained categorisation. The assets in almost every company are simply too diverse to fit into a rigid template.
Machines have lease terms and maintenance intervals, software has a limited licence period. Neither of these characteristics apply to consumables or tools. The technical characteristics of machines, for example, are also fundamentally different from those of IT assets. If generally named description fields lead to misunderstandings when recording, this leads to unnecessary queries or even incorrect entries.
The benefit of using software for inventory is diminished accordingly. In addition, only specialised software offers the possibility of accessing the inventory list through mobile devices. Timly provides an app for this purpose that has been optimised for corresponding screen sizes and can thus also be used in warehouses, workshops or on construction sites without any problems. Inventory software must above all be easy to use so that it does not become an additional burden in stressful everyday life.
Do You Use Freeware for Software Inventory?
Freeware is popular. Why pay money for something that is also available for free? In the private sector, this statement is certainly true. In the professional environment, it may involve enormous risks if you use software that is not licensed for a key area such as inventory. The development and permanent support of complex software costs money.
The same applies to the provision of competent support. Here you should not save money in the wrong place. By purchasing licensed software, you have the guarantee of receiving a permanently functioning product. When problems occur, it is not your employees who have to search for a solution. This is the task of an experienced support team, which can work much more effectively and quickly due to its specialisation. In addition, a modern inventory should be network-compatible.
If you use a local solution (on premise), ensuring access via the network is costly. If you use software-supported asset management from Timly for the inventory, you get secure cloud-based software whose data can be accessed from anywhere there is an internet connection.
The Timly inventory software simply explained in under 2 minutes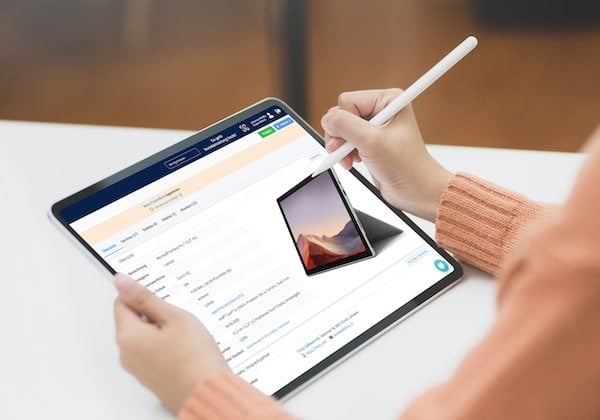 We Would Be Happy to Show You the Timly Inventory Software in a Personal Demo Appointment
(No credit card required)
Use Software-Supported Barcode for Inventory?
Expensive tools and machines in particular need to be well utilised. Therefore, they should be in constant motion as much as possible. Complicated administrative requirements for recording locations and current users are often ignored or simply forgotten in the hectic pace of everyday life. A barcode scanner can offer a remedy.
A space-saving QR code can be printed out for each asset. By simply scanning it with the inventory app, every employee can access the profile of an asset in Timly's inventory app. This makes it possible to carry out a simple check-in and check-out for transferred work equipment. If desired, the current location can also be collected and saved via GPS.
Using software-supported asset management also simplifies things for your employees. For each asset, information such as upcoming maintenance, contact persons in case of defects, instructions and manuals can be stored. Any employee can easily report defects that occur via the app.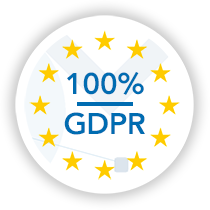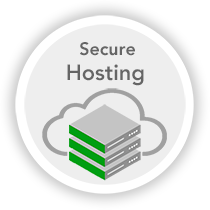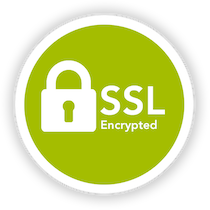 Over 400 Companies, Schools and Cities Rely on Timly
Is a Hardware Inventory Excel Template Sufficient?
In many companies, hardware is only a means to an end. It is often not even perceived as an independent work tool. However, one only notices how important complete and functional hardware is for work processes when it does not function as desired or is missing. Moreover, with the increasing scarcity of resources, it represents a not inconsiderable cost factor.
Here, it can make sense to record the purchase and provide a better overview. However, in addition to classic devices such as PCs, laptops and smartphones, a number of accessories are also common IT assets. If these are recorded in a static list, this only corresponds to the target state at the time of acquisition.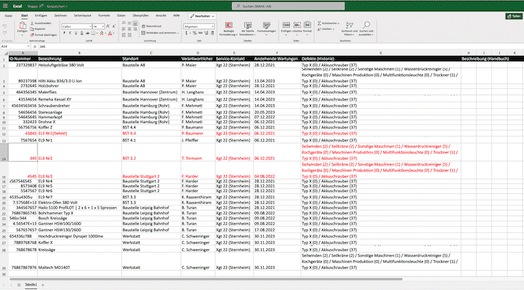 The Excel template can quickly become confusing for hardware inventories
In practice, accessories are often exchanged or handed over. If you use asset management software, not only a personal or local allocation is possible. Timly's software also has simple query options that can be used to answer questions such as:
➠ What do I have?
➠ Where is it?
➠ Who has it?
➠ …and in what condition?
can be answered quickly. This enables those responsible to reliably determine where inventory should be located and whether it is complete. Personal responsibilities ensure more careful handling.
The IT inventory can be mapped for both hardware and software with inventory software. Software assets in particular are often no longer seen as separate work equipment after installation. Many licences are not bound to a device, but can be assigned to an employee or a location. Queries about the software currently installed on certain devices are also possible.
Carry Out Your Inventory Software-Supported
(No credit card required)
What Is Important When Comparing Inventory Software?
Performing enterprise asset management (EAM) with printed lists or Excel spreadsheets does not initially incur any costs. However, this does not allow for uniform management of a wide range of operating resources, from tools to machines to IT assets.
If you decide to purchase software for inventory that precisely meets your needs, you will ultimately save money through optimised workflows. We have summarised the most important criteria for such software in our opinion:
The software should be able to record properties and values of assets of various types. To maintain clarity and intuitive operation, only relevant fields should be offered.
2. Permanent accessibility:
The more the recording of transfers and takeovers or other relevant changes involves additional effort, the greater the risk that they will be omitted. Therefore, an internet-based cloud solution that can also be accessed from mobile devices is a good choice.
Nowadays, almost every employee has a smartphone with them. If the management of operating resources is done via app and important data can be accessed with a software barcode scanner, you will achieve better acceptance.
4. Secure data transmission:
Even if it is usually only a matter of recorded objects, there must still be no unwanted access. Cloud-based solutions should always comply with data protection regulations, such as the General Data Protection Regulation (GDPR).
If you use software for a key function such as inventory, it must function permanently without errors. If faults do occur, you save valuable working time and the nerves of your employees if the support team provides quick solutions.
Intuitive Management of Your Assets
Our inventory software offers you a wide range of sophisticated functions. This way, your inventory is digitalised easily and reliably.
Manage All Assets
Whether IT resources, tools, machines, vehicle fleet, furniture or contracts: everything in Timly.
Mobile Available Everywhere
Localise your assets with the integrated barcode scanner for smartphones & tablets.
Clever Assignment
Easily assign assets to people, projects, rooms, locations or external service providers.
Digital File Management
Digitally store important information, files, documents, audit trails & contacts for your assets.
GPS Recording
Save the exact GPS location of your assets with one scan. All GPS data historically verifiable.
Mobile device management is more complex than it might seem at first glance. At the same time, it is becoming more and more important, as smartphones and tablets now occupy a key position in corporate communication.
If a company uses open source inventory management, this saves licensing costs. Nevertheless, it is advisable to critically question its use. The idea behind open source is to publish the source code of a program so that free developers can work on it.
Using a barcode warehouse management system initially sounds like a small, possibly incidental detail. On closer inspection, a barcode system with the right software creates important conditions for making work processes more effective.