Timly, a flexible solution for FlexOffice
Have you ever felt that delightful sensation of being exactly in the right place, at the right time? FlexOffice offers workspaces precisely for you to experience this.
As the name suggests, this Swiss company provides a flexible solution to businesses: 11 locations in 4 different cities, various spaces tailored to needs (from a single desk to a complete room), and ultimately… 23,703 m2 where everything aligns for optimal work. And, above all, millions of good reasons to work at FlexOffice, which offers an ideal solution to businesses: flexibility and an experience that can only be found with them. Every square meter at FlexOffice is infused with a unique aura: sleek design, attentive service, ideal location, and productive energies create this unique recipe.
FlexOffice is a creator of a new era, a new way of working. This case study tells how Timly supports this innovative structure in their daily operations.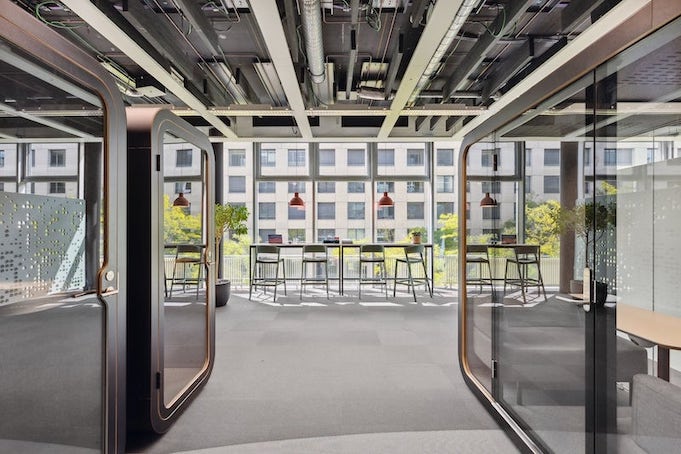 The challenge: manage the equipment of various locations
FlexOffice faced a good challenge: the grandeur of its dreams. FlexOffice started thinking big in terms of volumes of spaces and future ambitions. The goal was to multiply locations over the years. The task was to find a software solution that could support FlexOffice in the logistical management of equipment and furniture, and that could evolve and adapt to the pace of the Swiss startup's growth.
"Excel files with lists were not an option. We needed a tool to coordinate everything."
Thorsten Münchow (Head of Location Manager, FlexOffice)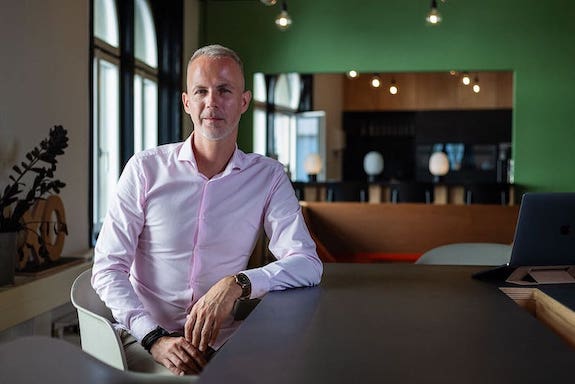 Thorsten Münchow, Head of Location Management at FlexOffice, uses Timly to manage the equipment for the various rentals.
From the early stage, FlexOffice set out to find an inventory management solution. After a pitch and a testing phase, the choice fell on Timly. Thorsten Münchow, Head of Location Management at FlexOffice, states today:
"If you choose Timly, do it from the beginning of your business. It's a success"
Timly's mission was to provide a solution to manage the equipment inventory (from furniture to soundproof cabins to magnetic boards) of existing and future locations. The goal for FlexOffice was to be able to manage the various material assets spread across different sites and establish sustainable logistical processes.
"It looks like Timly has always been there. In fact, my team doesn't even remember an Excel file."
The solution: implement a sustainable and connected equipment management
FlexOffice grew with the Timly system and established sustainable processes: whenever new furniture arrives, a Timly QR code is affixed, scanned from mobile, and recorded in the inventory software. Important informations about it (price, dimensions, comments, etc.) are digitally added.
Using Timly makes perfect sense in daily actions (registering a new item, assigning another to a client who wants it in the space they rent…). But Timly is also particularly appreciated by FlexOffice during bi-monthly reports for the accounting department. This step consists, for example, in verifying that recently purchased furniture is in stock, and where. They just need to open Timly to check it with a few clicks.
"From a workload perspective, Timly makes FlexOffice's life easier. It's accessible for everyone."
Thorsten Münchow (Head of Location Management, FlexOffice)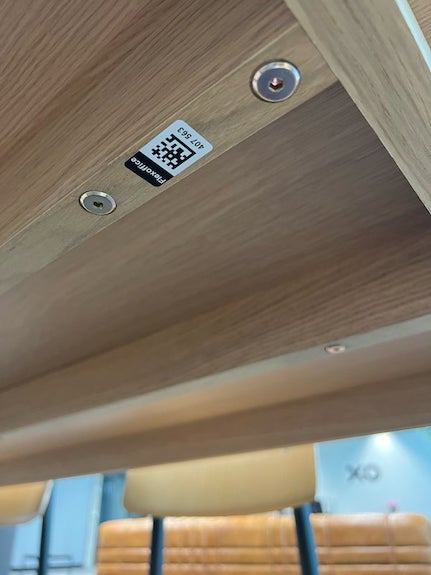 FlexOffice furniture is fitted with Timly QR codes
Integrated barcode scanner
FlexOffice uses Timly QR codes daily. These are affixed to assets (furniture, equipment, etc.). They serve as a gateway to the assets: scanning a QR code leads directly to the digital file of the asset.
Mobile available everywhere
In a work environment that requires frequent mobility, FlexOffice particularly appreciates being able to use it in a completely mobile manner. Beyond the practical convenience, this is a real time saver.
In general, FlexOffice particularly appreciates that Timly is available in a mobile version. The team has access to all important information from anywhere. If, for example, an employee needs a specific sofa to place in a workspace, they just need to open Timly to know where to find it. Real-time data documentation is at the heart of processes. FlexOffice has built a rich database that they can consult, for example, to see which of their sofas were most appreciated by their clients. The reports are capable of providing this kind of information, allowing FlexOffice to further refine its offerings.
"Timly allows us to be faster, more efficient, more transparent."
Thorsten Münchow (Head of Location Management, FlexOffice)
The result: saved time and a well-managed inventory
The contribution of Timly in FlexOffice's daily life materializes in saved resources: equipment, money, but above all, time. With Timly, FlexOffice is as flexible in its inventory management as in its workspace model. Flows related to furniture equipment are perfectly managed. From one room, one location, and one city to another, FlexOffice monitors and manages its inventory. Timly is proud to accompany FlexOffice in this mission, allowing them to focus on what they do best: their work. Like the businesses they welcome every day and to whom they allow to have one thing to think about: their work, in a place that has been specially designed for it.
"The biggest gain thanks to Timly is time. We are saving so much time."
Thorsten Münchow (Head of Location Management, FlexOffice)
You Too Can Benefit From Timly – Digital Asset Management