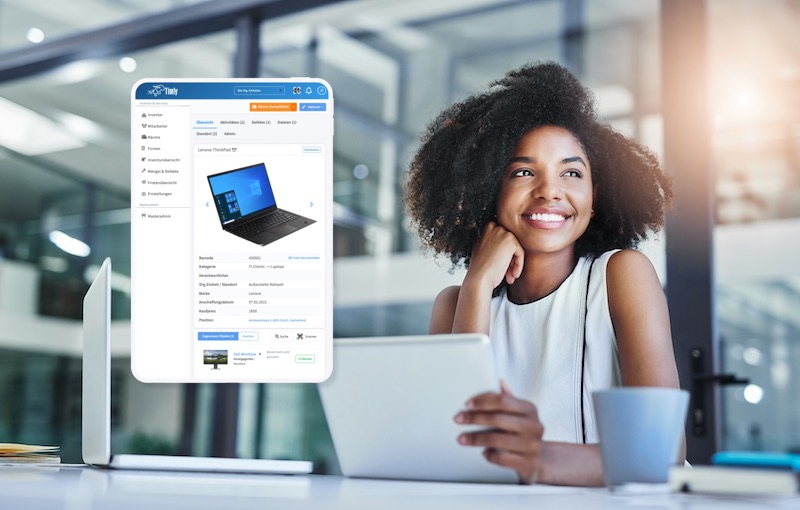 Streamline tech equipment management with IT Asset Tracking solutions
Understanding IT asset tracking
In today's fast-paced digital environment,
IT asset tracking
is essential as businesses navigate a vast range of tech assets, from tangible hardware to intangible assets such as software licences and digital services. At the heart of this is IT inventory management. With a robust system in place, companies can accurately locate each tech item, determine its condition, and track its lifecycle stage. This approach isn't merely about cataloguing – it's about optimising the value of each asset and circumventing unplanned expenses.
The nature of work has evolved, extending beyond the traditional office setting. With a mix of on-site tasks, remote work scenarios, and external projects, a cohesive IT system is imperative. In this context, IT asset tracking isn't merely about monitoring equipment – it's a vital tool that enhances efficiency, reduces costs, and propels business growth. As our reliance on IT deepens, vigilantly monitoring these assets is not just practical – it's essential for efficient operations.
Risks of overlooking IT asset management
In today's tech-centric world, robust IT asset management isn't just a good practice—it's indispensable. Neglect it, and here's what's at stake:
1. Wasteful Spending: Costs associated with premature asset replacement or maintaining obsolete ones.
2. Dips in Productivity: Unaddressed technical issues leading to unnecessary downtimes and consequent delays.
3. Security Loopholes: Using outdated software or hardware becomes a magnet for cyberattacks, jeopardising data and company reputation.
4. Regulatory Breaches: Non-compliance with licensing and data protocols.
5. Inefficient Decisions: Misinformed resource allocation and purchasing due to inaccurate IT asset data.
6. Asset Misplacement: Absence of tracking can result in valuable items like laptops being lost or stolen, incurring financial losses and risking data exposure.
7. Strained IT Support: Inadequate asset management complicates troubleshooting for IT teams, leading to longer response times and disgruntled users.
Embracing diligent IT asset management shields businesses from these potential hazards.
Over 400 Companies, Schools and Cities Rely on Timly
Selecting the perfect software for IT equipment management
In an age brimming with technological advancements, it's only fitting to use software to manage IT equipment. Leveraging software for tech asset oversight is not just logical—it's indispensable. However, the ideal IT equipment management software isn't merely about features. It's about selecting a system that seamlessly integrates with your existing infrastructure. When considering options, here's what you should prioritise:
1. Centralised inventory: Seek a system that lets you catalogue all IT assets, ensuring you can track essential details like purchase dates, warranties, and expiries.
2. Barcode/RFID scanning capabilities: Ensure the solution allows for easy tagging and real-time updates for efficient asset management.
3. Maintenance scheduling features: Opt for software that keeps you updated with maintenance timelines and software licence renewals.
4. Timely alerts and notifications: A system that offers reminders about maintenance, license renewals, and security measures will keep everything on track.
5. Comprehensive file storage: Look for options that let you attach relevant documents to each IT asset record, from user manuals to images of defects.
6. On-the-go access: Flexibility is key – ensure the software allows for managing assets from any location.
7. No-commitment free trial: It's crucial to be able to test the software's fit for your business before making a final decision.
In sum, it's not just about selecting software with the most features, but finding one that optimally suits your business needs and integrates seamlessly.
Timly – Your ultimate IT asset tracking partner
Timly
is more than just an asset tracking system. It's designed with comprehensive features to meet all your requirements. With Timly, asset tracking isn't just simplified – it's transformed completely. Here are some of the key functionalities our customers highly value in our asset management solution.
Cloud-based accessibility: Full functionality on any device, be it a desktop, smartphone, or tablet. All it requires is an internet connection, and if you're using the barcode scanning feature, a built-in camera.
Customisation: Tailor-make Timly to resonate with your business dynamics. You have the reins on categories and variables for meticulous tracking.
Modularity: Choose the Timly modules that resonate with your organisational requirements.
Attribute definition: For each asset, you have the liberty to determine its unique attributes, making sure no detail is overlooked.
QR technology: A mere scan of a QR code using your phone's integrated camera directs you to the asset's record or prompts the creation of a new one. It's asset tracking at the tap of a screen.
Location insights: Assign specific locations to tools and other resources, giving a transparent view of where everything, even intangibles like software licenses, resides.
Role designation: Assign individuals to oversee defects or maintenance schedules, ensuring timely intervention.
Asset scheduler: Book IT equipment for specific staff or projects, or simply check its availability.
Efficient ticketing: Automatically generate tickets for reported malfunctions, routing them to the responsible individual.
Document management: Attach unlimited files to each asset – from purchase receipts and warranty certificates to repair records and visuals.
Holistic tracking: Blend your IT asset oversight with broader inventory management, enabling tracking of diverse assets, from furniture to staff qualifications. This way, Timly becomes your one-stop solution for all tracking needs.
Unlimited users: We champion inclusivity by allowing limitless users. Everyone in your team, from permanent staff to contractors, gets access, streamlining asset management.
Bonus Insight – The Human Element: While technology handles the bulk of the work, the role of your team is indispensable. Foster a culture where everyone understands the significance of IT asset management. Encouraging habits like checking equipment in and out, reporting issues, and requesting items in advance not only instills ownership and responsibility among staff but also greatly bolsters the efficacy of your IT asset management efforts.
Timly's software explained in under 2 minutes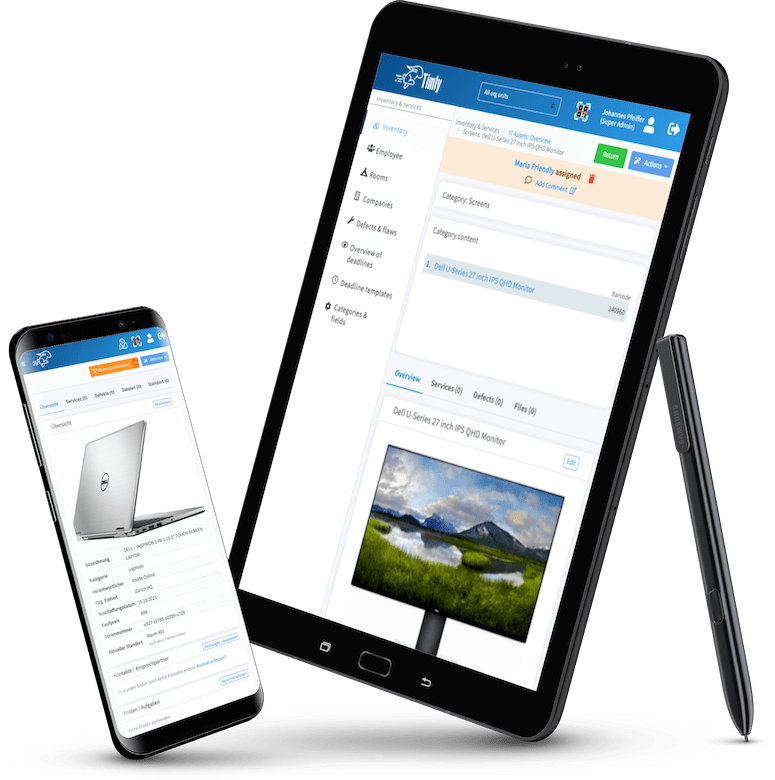 Keep Track of IT Equipment with Timly's Intelligent Asset Management Software.
(No credit card required)
Unlocking the potential of cloud and QR technology
In the ever-evolving IT asset landscape, convenience and efficiency are paramount. With a cloud-first approach, Timly operates consistently on any internet-ready device, be it desktop, mobile, or tablet. Our GDPR-compliant servers are located in Europe, and our granular permissions system ensures that users access only the information intended for them.
Additionally, the Timly app, integrated with QR codes for each asset, allows staff to effortlessly retrieve crucial asset data with a simple smartphone scan. Whether you're logging an asset's location, delegating tasks, or managing other equipment data, updating your IT asset records is as straightforward as a few clicks.
Timly and Lansweeper API: A complete IT asset management system
As can be deduced from the above, IT assets aren't your run-of-the-mill inventory. Their dynamic nature—frequent software updates, ever-evolving network components—renders manual tracking obsolete in no time.
Enter Lansweeper, a powerful IT Asset Management for modern businesses of all sizes that eliminates network blind spots.
Harnessing the power of standard network protocols and embedded client programs, Lansweeper effortlessly discerns active devices in your network and their corresponding software.
With the synergistic partnership between Lansweeper and Timly, these tools aren't just co-existing – they're interlinked. Timly taps into Lansweeper's API, funneling essential data straight into its inventory management. And within Timly's individual profiles? A direct bridge to Lansweeper's reservoir of data, knitting IT asset tracking seamlessly into holistic inventory oversight.
In a world of fleeting tech trends, Timly and Lansweeper anchor IT asset management in robust reliability.
Unveiling the true price of 'free': Open source and freeware for IT assets
The allure of open-source software is undeniable. With its transparent functionalities due to the exposed source code and zero licensing costs, specialized IT teams often gravitate towards it. Yet, when it comes to IT asset management, this "free" route can
come at a price
.
Setting up and customising open-source software to meet IT asset management necessities often demands intense effort, sometimes overshadowing its cost-free appeal. Compared to streamlined, professional platforms like Timly, which are ready-to-use from the get-go, open-source can seem like more trouble than it's worth.
Then there's freeware, a common choice for various digital needs. But remember: "free" doesn't guarantee "freedom from hassles". With no promise of developer support or bug fixes, relying on freeware can be a gamble. Should glitches arise in your IT asset management system, the ripple effects can be disruptive, if not crippling.
Timly stands apart in this landscape. Backed by a dedicated team and consistent developmental upgrades, it offers not just a solution but a promise: reliable, efficient, and professional IT asset management. Don't just go free – choose wisely.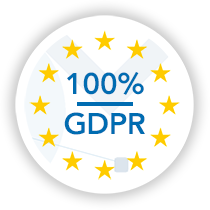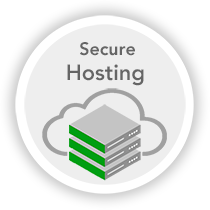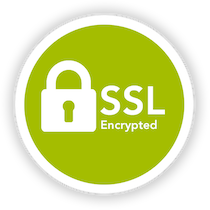 IT asset management success with Timly
Timly offers a standout approach to IT
asset tracking
, providing a highly customisable solution that streamlines and enhances processes. Essential information is always at your fingertips, making lifecycle management straightforward. The efficiency gains lead to time savings for employees, ensuring the software often recoups its cost in short order.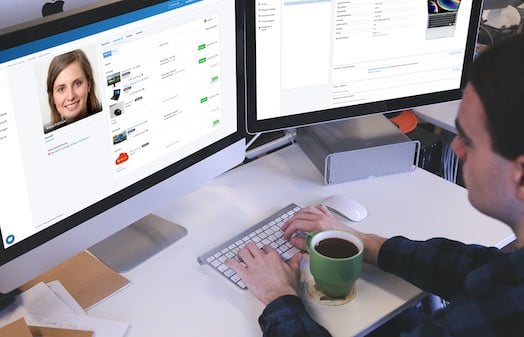 With Timly's asset tracking software you can manage your IT inventory at any time and from anywhere
Opting for Timly for IT asset management elevates operational efficiency and effectiveness. By harnessing Timly's customisation features and adopting a proactive approach, businesses can tackle IT equipment challenges directly, refine their processes, and significantly enhance the bottom line.
Keep On Top of IT All Assets with Timly's User-Friendly App.
(No credit card required)
Intelligent IT Inventory Management with Timly
Leverage the simplicity and power of Timly to oversee your IT inventory effortlessly from any location. Timly's advanced features facilitate seamless digital inventory transition.
Manage All Assets
Whether IT resources, tools, machines, vehicle fleet, furniture or contracts: everything in Timly.
Mobile Available Everywhere
Localise your assets with the integrated barcode scanner for smartphones & tablets.
Clever Assignment
Easily assign assets to people, projects, rooms, locations or external service providers.
Digital File Management
Digitally store important information, files, documents, audit trails & contacts for your assets.
GPS Recording
Save the exact GPS location of your assets with one scan. All GPS data historically verifiable.
Welcome to IT Asset Management Software Whitepaper download. Claim your free copy today for insights and strategies to protect and secure your digital assets.
We are thrilled to unveil our newest partnership with Lansweeper, a market leader in automated IT inventory and network management. This collaboration bolsters Timly's 360° asset management solution, offering more value to our customers.
Being prepared for the future when it comes to IT inventory management is an important prerequisite for being able to cope with upcoming tasks despite tight budgets. Bespoke software helps to use existing resources effectively.