On this page you will find information on the following topics: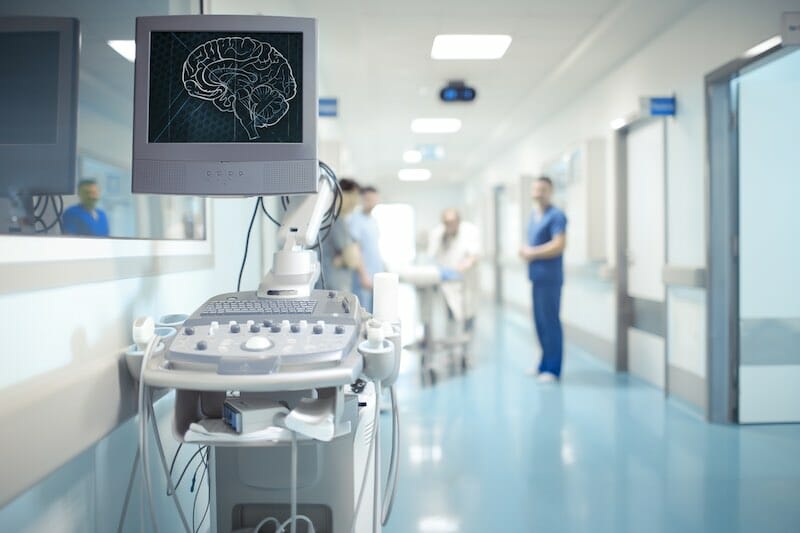 Timly's inventory software helps you keep an eye on medical inspection deadlines
Managing Medical Devices: Aim and Definition
Managing medical devices is an important task for the health care industry. However, many hospitals and medical practices still manage inspection protocols and deadlines in an inefficient way. If maintenance dates and information on equipment are recorded in Excel or paper lists, this reduces the facility's productivity.
With modern inventory management software, medical staff can free up time for patients. Medical equipment must be checked at regular intervals to ensure that it can be used safely by patients and users.
The Medical Devices Regulations 2002 in the UK include a visual inspection as well as a functional test, which should follow the recognised rules of technology. Subsequently, monitoring, safety and signalling devices are tested.
An important component is also the testing of electrical safety. Depending on the institution and the medical devices present, metrological checks can also be part of a safety inspection. Such an inspection can be carried out by external companies. It can also be carried out by an appropriately qualified person from your own company. This could be a medical technician, electrician or electronics technician, for example.
Medical Device Inspections: The MHRA
The Medicines and Healthcare products Regulatory Agency (MHRA) is responsible for regulating all medical devices in the United Kingdom. The legally required safety inspection must be carried out at least every 24 months. However, operators of medical devices do not have to keep the corresponding deadlines and inspection records on paper. They can opt for a digital version.
Good medical inventory software not only manages maintenance deadlines, but also contains all the device data that is deemed useful. All medical devices need to be registered with the MHRA so as to ensure compliance. 
Staff with access to the device data enter, for example, the location, details of the manufacturer or the maintenance history, as required. This means that doctors and medical staff no longer spend time unnecessarily searching for material or for defective equipment. The Timly inventory software helps to use human resources where they are really important.
The Timly software explained in under 2 minutes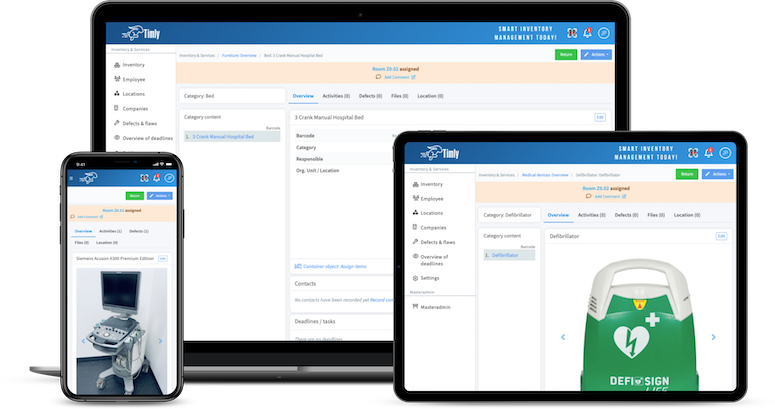 Never Miss a Safety Inspection Again!
(No credit card required)
Safety Inspection: For Which Devices Is It Necessary?
A medical safety inspection is intended to detect device defects and hazards in good time so that patients, users and third parties do not suffer any harm.
The obligation to carry out safety inspections exists for all active medical devices that cannot be implanted and are listed in the Medical Devices Regulations 2002.
These include automated external defibrillators if they are not located in public areas. Other examples of devices subject to inspections are infusion pumps, incubators and anaesthesia equipment.
Medical Devices: Detecting Defects in Good Time
The EU Medical Devices Regulation and EU in vitro Diagnostic Medical Devices Regulations are measures for the timely detection of device defects.
Since these inspections are to take place at regular intervals, deadline management is of outstanding importance. It is advisable for a clinic or medical practice to use software that ensures efficient digital planning of maintenance.
Since logs are created during an inspection and repair orders are occasionally necessary, a feature-rich inventory software makes sense. Managing medical devices is easy with the Timly software, since you can also connect external service providers, among others. An internal ticketing system makes it easy to track defects.
Over 400 Companies, Schools and Cities Rely on Timly
How Often Should Inspections Be Carried Out?
In order to ensure long-term safety in the handling of medical devices, the directive 90/385/EEC on active implantable medical devices (EU AIMDD), the directive 93/42/EEC on medical devices (EU MDD), and the directive 98/79/EC on in vitro diagnostic medical devices (EU IVDD) must be repeated within certain intervals.
In principle, operators of medical devices can set the intervals themselves. This should be done on the basis of experience. The time after which defects are to be expected can often be found in the information provided by the device manufacturer.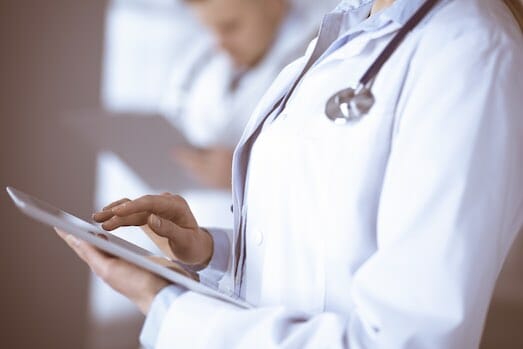 Managing medical devices with Timly asset tracking software
To ensure long-term high functionality of your active medical devices, you should not manage the medical inspections with inefficient free software. A specialised software solution for medical device management, on the other hand, can also answer your questions about the profitability of individual devices.
Easily Manage Medical Devices & Their Deadlines With Timly
(No credit card required)
Manage Your Assets Intuitively
Our inventory software offers you a wide range of sophisticated functions. This way, your inventory is digitalised easily and reliably.
Manage All Assets
Whether IT resources, tools, machines, vehicle fleet, furniture or contracts: everything in Timly.
Mobile Available Everywhere
Localise your assets with the integrated barcode scanner for smartphones & tablets.
Clever Assignment
Easily assign assets to people, projects, rooms, locations or external service providers.
Digital File Management
Digitally store important information, files, documents, audit trails & contacts for your assets.
GPS Recording
Save the exact GPS location of your assets with one scan. All GPS data historically verifiable.
If a company uses open source inventory management, this saves licensing costs. Nevertheless, it is advisable to critically question its use. The idea behind open source is to publish the source code of a program so that free developers can work on it.
Using a barcode warehouse management system initially sounds like a small, possibly incidental detail. On closer inspection, a barcode system with the right software creates important conditions for making work processes more effective.
Finding the right tool management is an important topic in trade and industry. If necessary tools are not available, this usually has unpleasant consequences. Work processes come to a standstill, deadlines are jeopardised.