On this page you will find information on the following topics: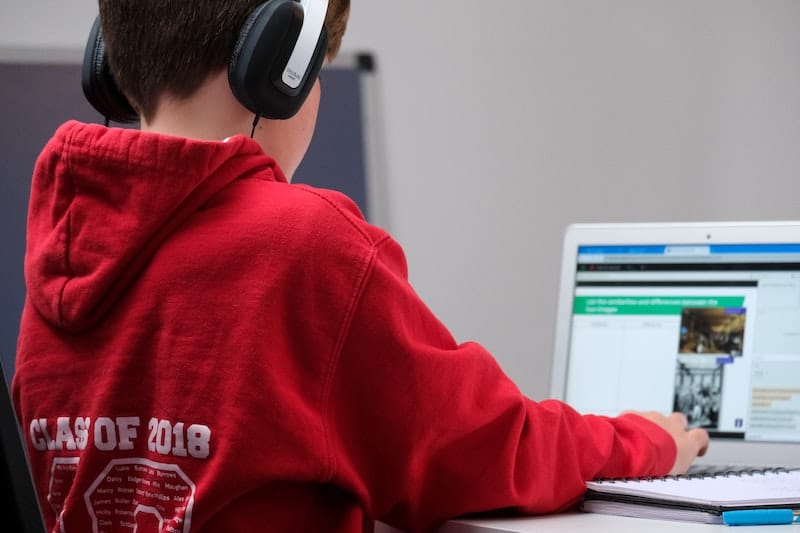 The digitalisation of school assets is an important step for future-proof schools
Why Should Schools Digitalise Their Assets?
Endless meetings, many forms: It is a long way from the regional needs assessment at schools to the delivery of digital devices. To manage inventory in schools, a digital solution is much needed. While in Germany, there are already various schools managing their inventory digitally, there has also been a push for digitalisation in schools in the UK during the Covid-19 pandemic.
In many German municipalities, additional IT infrastructures and devices have been approved or are already available. The first successes are becoming apparent. Now many school boards and municipal administrations are facing new challenges: The funding programmes require an administration for which many are not yet prepared.
After submitting the application, many an administrator or headmaster realises that the new devices, networks, licences and contracts also entail extended management needs. So it takes a good management strategy to keep track of equipment orders and funding commitments.
After all, every funding agency wants to know what the finances were specifically used for. Furthermore, grant recipients are obliged to support the evaluation of the funding (i.e. what it is used for and how it improves everyday processes). For this, reports and documentation must be written and submitted. So those who manage their digital resources in an administratively compliant manner from the very beginning are on the safe side.
Digitalisation of Schools in Germany
The Ministry of Education, Youth and Sport in Baden-Württemberg has developed exemplary reporting regulations. Here, recipients of funding are allowed to submit simplified proof of use to the Landesinvestitionsbank within three months after completion of the measure. All that is required is a confirmation in the proof that the approved grants were used for the intended purpose.
In order to ensure this legally, continuous documentation on the inventory, its use, condition and possible maintenance should be prepared. In addition, proof of use and factual reports are required. With these demanding requirements, investing in modern and secure inventory software can make sense.
An example from Germany illustrates how inventory software like Timly works. Remseck am Neckar is a town north-east of Stuttgart. Following the motto "Schools Fit for the Future" and "Our Children are Our Future", the municipality planned to apply for funding. To this end, an inventory was conducted at all schools in May 2019. After the funds to manage inventory in schools and purchase new IT-equipment for students were disbursed, the Remseck municipality ordered a large number of new IT resources.
For the secure and traceable management of the IT resources, Remseck concluded a contract with the Zurich-based Timly Software AG. Timly is a modern documentation system that virtually catalogues digital and physical objects. Different users can make new entries and changes decentrally, depending on their authorisation level.
The Timly inventory software explained simply in under 2 minutes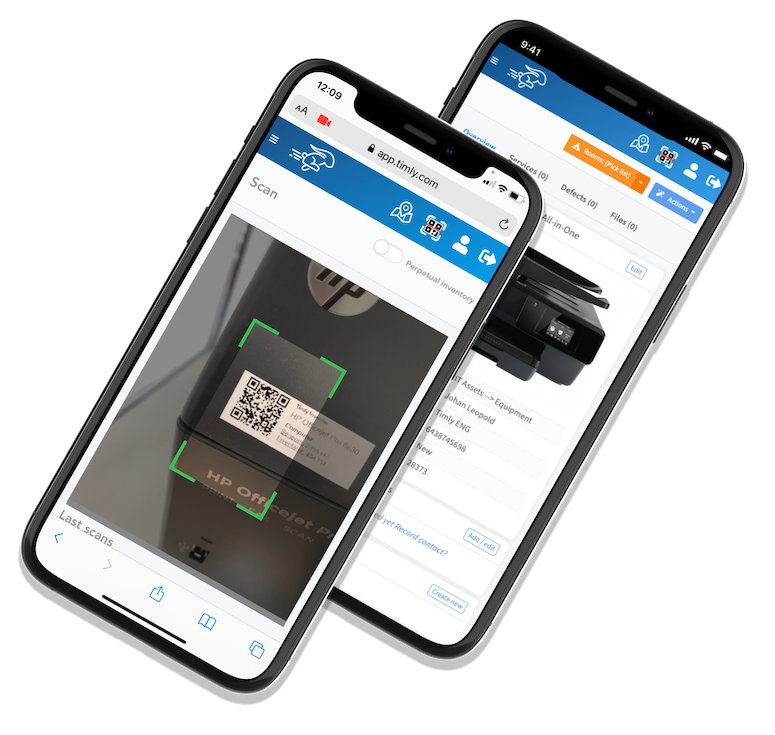 Manage the Inventory in Schools Easily and Efficiently? This Is How It Works
(No credit card required)
Keeping Track of School Resources With Inventory Software
It is worthwhile for municipal school authorities and schools to think about the management of IT resources at an early stage. Even during the funding period, inventory management software avoids unnecessary effort. Whether statistics on the usage history of the equipment, support contracts, software licences or repairs: inventory software such as Timly documents all information about the digital school inventory in a central location and minimises the manual workload that arises with conventional Excel lists.
This means that questions such as "Who has which inventory right now?", "What condition is the equipment in?" or "What are the licence fees?" can be answered at the touch of a button. In this way, head teachers and municipal administrators gain a central overview of digital end devices, IT accessories and licence agreements. The application in practice is very easy: labels with QR codes containing a unique inventory number are stuck on the objects purchased with the funding.
These codes can be scanned with a standard smartphone or tablet. Now the software enables various actions that can be individually assigned to each part of the digitised inventory. Whether querying the current location, usage history or repair requirements: authorised users can call up or update all information at any time and from any location.
Over 250 Companies, Schools and Cities Rely on Timly






Improving Everyday School Life With Subsidised Hardware and Software
On 19 January 2022, a so-called Conversation Day took place at the middle school in Remseck, Germany. It served as preparation for the communication exam in English. In cooperation with the German-American Centre (DAZ), students in the final years were to gain confidence in using the language.
A stable school WLAN and powerful notebooks with headsets allowed for effective practice time: the students were able to conduct fifteen-minute conversations with American native speakers online and gain authentic information from the world of their American conversation partners.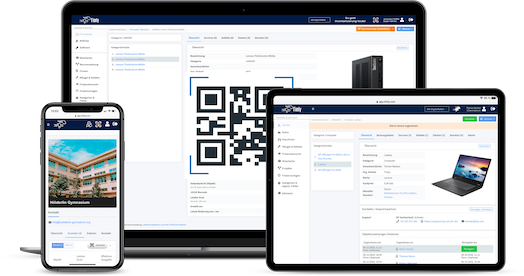 With Timly inventory software, the management can access important information at any time
Digital resources make it possible even in Covid times: young people build their language skills in interesting ways and gain valuable experience that has a positive impact on their self-confidence. In 2019, an inventory by the city of Remseck revealed that the schools in the municipality had very different digital resources. The goal was now to bring them into line with each other. The administration created a new position to support schools and administrative staff with digitalisation.
The position was established as an interface between the city administration and schools. With the help of the Timly software, a balanced utilisation of the new IT resources is now achieved across all schools. The staff is constantly informed about all options of the available hardware and software, can compare the stocks and order the required resources with foresight.
Bring Efficiency to the Management of Your It Resources
(No credit card required)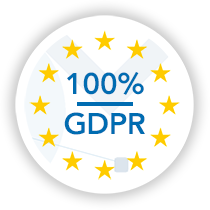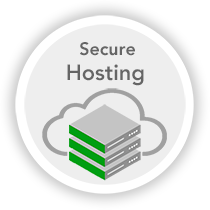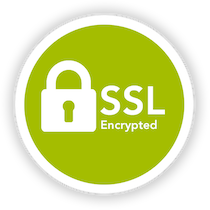 Intuitive Management of Your Assets
Our inventory software offers you a wide range of sophisticated functions. This way, your inventory is digitalised easily and reliably.
Manage All Assets
Whether IT resources, tools, machines, vehicle fleet, furniture or contracts: everything in Timly.
Mobile Available Everywhere
Localise your assets with the integrated barcode scanner for smartphones & tablets.
Clever Assignment
Easily assign assets to people, projects, rooms, locations or external service providers.
Digital File Management
Digitally store important information, files, documents, audit trails & contacts for your assets.
GPS Recording
Save the exact GPS location of your assets with one scan. All GPS data historically verifiable.
Explore 7 key factors for choosing the ideal inventory management app for your business. Streamline inventory management and enhance efficiency with our expert insights.