Performing IT Maintenance Professionally – For More Security and Efficiency
(No credit card required)
On this page you will find content on the following topics: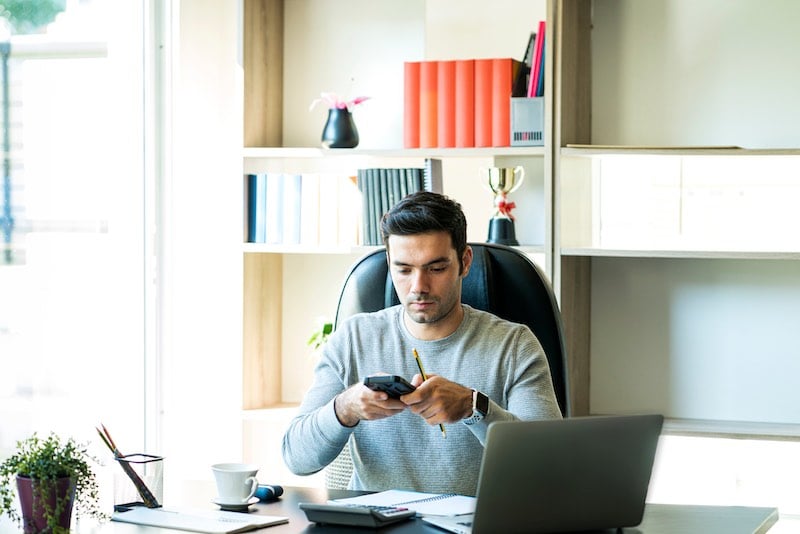 IT maintenance can be carried out easily, always, and from anywhere
Keeping Hardware and Software in Focus Is Easy With Timly
The need for IT maintenance is often not present in the minds of those responsible in companies. PCs are set up and the necessary software is installed. Afterwards, the workhorse under the desk or in the server room is often left to its own devices until problems arise. Then, however, there is usually an unnecessary hectic rush, because companies are dependent on functioning IT systems. In addition, non-updated components in IT pose a security risk.
With Timly, it is possible to comprehensively manage hardware and software over their entire life cycle. Functions such as maintenance calendars and licence expiry management help with this. In addition, important detailed information about installed hardware components and installed software versions is permanently available with Timly, up-to-date and in real time.
This saves time and money and effectively increases IT security in companies.
IT Maintenance: Definition and Content
IT maintenance is essentially about regularly checking hardware and software for faulty and outdated components after initial delivery and commissioning. For example, the risk of hard disk failure increases with increasing operating time. However, the condition can be determined relatively reliably via the so-called S.M.A.R.T value.
There are also routines that detect errors in main memory. Regular maintenance can be worthwhile, especially for servers, workstations or computers on which essential programmes run. Cleaning of fans and safety checks such as the E-Check according to the DGUV are further appointments that either make sense for the service life or are even prescribed by regulations.
Managing such information and coordinating the different types of IT maintenance unnecessarily costs valuable working time of IT specialists without suitable inventory software such as Timly.
IT maintenance with Timly – here in use at SodaStream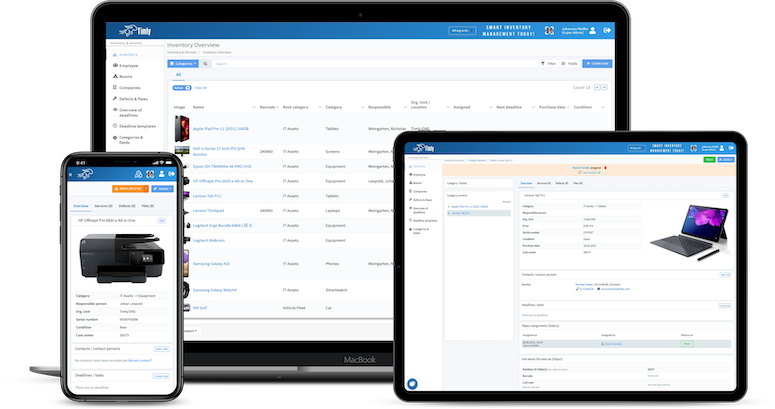 Keeping IT Maintenance Up-To-Date with Timly
(No credit card required)
Software Maintenance – Definition and Practical Procedure
Operating systems and installed programs on PCs have long since ceased to be static. For all software components, there are regular bug fixes, security and software updates, but also functional enhancements. With the multitude of different applications running on most company computers, it is difficult to keep track.
Especially when dangerous security vulnerabilities become known at short notice, it saves immense effort to have information about installed software versions stored in a structured way. A smart management system such as Timly also clearly shows which programmes and licences have been assigned to a specific computer. If preventive IT maintenance measures are required directly on the device, the tedious and time-consuming search for them is no longer necessary.
Implementing Hardware and Software Maintenance With Timly
Timly's asset tracking software enables the holistic management of all assets in a company. Thanks to the flexibly customisable categories, this includes hardware and software components in particular. The practical container function makes it possible to assign installed software to physical hardware. Afterwards, a PC including all programmes running on it can be managed as a single unit.
Timly uses a GDPR-compliant cloud storage to store the data. This means that only an internet-capable end device is required for access. The Timly app, optimised for smartphones and tablets, provides additional flexibility and convenience.
By scanning the QR code attached by sticker, any authorised administrator can call up the profile of a component and make entries on site about IT maintenance that has been carried out. This is independent of access to the company network, which brings practical advantages for work equipment used in the home office or in project work at customers.
There is a separate calendar for each asset. Any maintenance and inspection dates, as well as licence expiry dates, can be stored in this calendar. An automated notification is then sent to those responsible in good time before the corresponding deadline expires. It is also possible to involve external maintenance service providers.
An integrated ticketing system helps to track repair processes. Over time, a digital file is created on each managed unit – at the same time a multiply usable and valuable source of information for all employees.
Software Maintenance: Costs Increase With Manual Management
In homogeneous Windows environments with Active Directory, software management can be controlled centrally with relative ease. However, the IT infrastructure in companies increasingly includes a rather heterogeneous mixture of different end devices such as NAS, routers, active switches and smartphones. Managing these in a holistic, manufacturer-independent manner is hardly possible with the tools of the respective providers.
A lot of manual rework remains, the most time-consuming steps of which are the coordination of access options and localisation of devices. Timly, on the other hand, is suitable for managing all conceivable hardware and software components. A wide variety of routines and processes for updates and IT maintenance can be combined in it.
Over 400 Companies, Schools and Cities Rely on Timly
Only With an CPA-Contract: IT Service Provider Has Access to Personal Data
One conceivable solution is to outsource IT maintenance to external service providers. However, by doing so, data controllers give up sole access to their own network and the data stored therein. If personal data becomes accessible to third parties within the scope of IT services, a data processing agreement (DPA) must be concluded in accordance with the GDPR.
In this service level agreement, regulations to be complied with for data protection are to be specified. However, it is more effective protection not to relinquish responsibility for one's own IT infrastructure. With software like Timly, this is not necessary.
Sample CPA-Contract – IT Service Provider – Not Necessary With Timly
Concluding a contract for IT maintenance requirements with external service providers involves effort. Moreover, the mere conclusion of a contract does not prevent infringements. In individual cases, proof of a violation is necessary. Claims often have to be asserted in lengthy court proceedings.
Particularly in security-relevant areas, it is often the easier way in the end to have tasks done by in-house staff, where controls and the issuing of instructions are easier. Software such as Timly supports this by allowing current information for each managed asset to be stored directly in the profile. This makes it possible, for example, to document the observance of checklists and instruction sheets in a legally secure manner.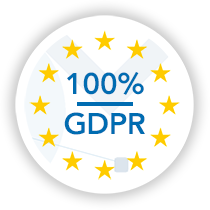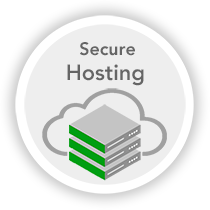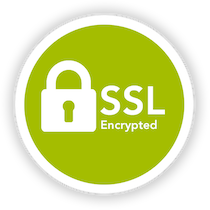 Software Maintenance: English, German and Other Languages Possible
Software solutions that have an essential function in a company must be perfectly matched to the application purpose. Ease of use and intuitive handling ensure acceptance by the company's own employees. For many people, this also includes the language of the user interface.
At Timly, it is a matter of course to offer customers products that are perfectly tailored to their needs. This also includes error-free translation into the respective native language.
Software Maintenance Costs – Better Book the Complete Package Right Away
There are IT-savvy people in IT who establish resourceful solutions for managing their own IT infrastructure – for example in the form of Excel spreadsheets or their own databases.
However, these are usually isolated solutions that do not allow for a holistic view of all IT assets and the necessary IT asset management.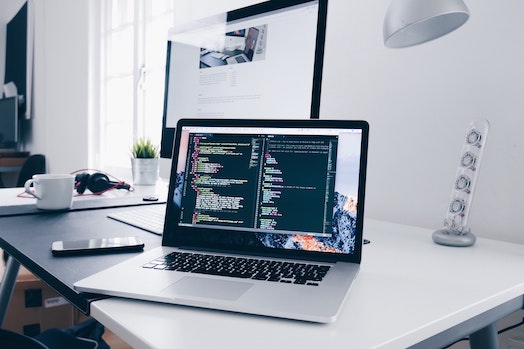 Perform IT maintenance at any time
If you use the know-how of a specialised provider like Timly instead, the topics of IT inventory, IT maintenance and schedule management are covered comprehensively and uniformly with one software solution.
Your employees only need to familiarise themselves with one tool in order to have all the necessary information about their own IT infrastructure permanently available. In addition, comfort functions such as the Timly app, asset location and inventory mode are already included. In this way, the software also solves other problems apart from IT maintenance and even reduces running costs in the end.
Reliable IT Maintenance at a Glance With Timly – Test It Now Free of Charge
(No credit card required)
Intuitive Management of Your Assets
Timly's inventory management solution offers you a wide range of sophisticated functions for your software inventory and IT maintenance. This way, your IT is digitalised in an all-round simple and reliable way.
Manage All Assets
Whether IT resources, tools, machines, vehicle fleet, furniture or contracts: everything in Timly.
Mobile Available Everywhere
Localise your assets with the integrated barcode scanner for smartphones & tablets.
Clever Assignment
Easily assign assets to people, projects, rooms, locations or external service providers.
Digital File Management
Digitally store important information, files, documents, audit trails & contacts for your assets.
GPS Recording
Save the exact GPS location of your assets with one scan. All GPS data historically verifiable.
Mobile device management is more complex than it might seem at first glance. At the same time, it is becoming more and more important, as smartphones and tablets now occupy a key position in corporate communication.
If a company uses open source inventory management, this saves licensing costs. Nevertheless, it is advisable to critically question its use. The idea behind open source is to publish the source code of a program so that free developers can work on it.
If you want to use software as an inventory management solution in your company, it is advisable to make a careful selection. Software-based inventory management by no means replaces only static lists.