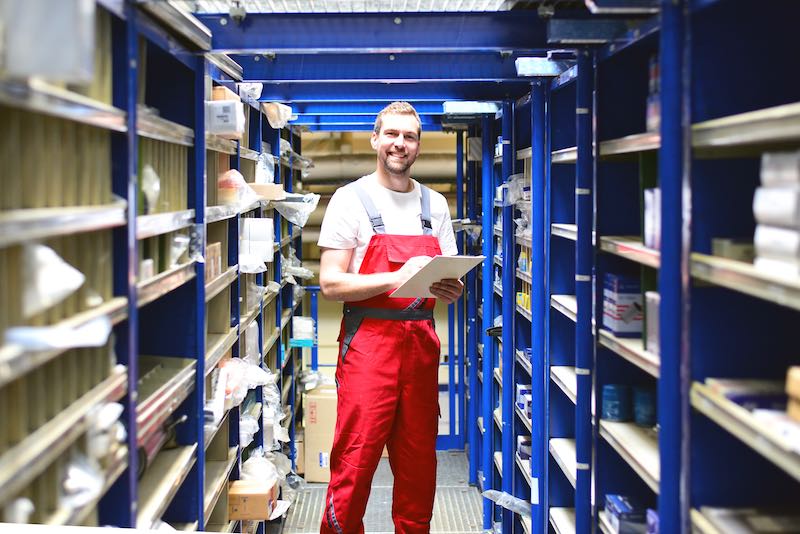 Streamline small business warehouse management with inventory tracking software.
Why your SME needs a warehouse management system
A warehouse management system for small business is not just a 'nice to have'—it's a necessity in today's fast-paced market. Whether you run a retail business or operate in a different sector, as you navigate the complexities of inventory control, order fulfillment, and resource management, selecting the ideal WMS can be a game-changer. In this article, we'll explore the different types of warehouse management systems and shed light on why small businesses, in particular, require this essential tool to tackle the challenges of warehouse operations. We will explore how the right system can truly revolutionise your small business's warehouse performance.
Exploring different types of warehouse management systems
When it comes to warehouse management systems (WMS), these platforms play a crucial role in streamlining and overseeing daily warehouse activities. They are essential for effectively managing stock levels, optimising order fulfillment, and making the most of available resources. There is a wide variety of WMS options available, catering to different business sizes and complexities.
First up is the standalone warehouse management system, which is on-premises software designed specifically for warehouse operations. This option is ideal for businesses that require in-depth, warehouse-focused.
Next, we have supply chain modules, which are components of a comprehensive suite of supply chain management applications. They are a great choice for those looking to integrate procurement and logistics for a complete view of their operations.
Cloud-based warehouse management systems represent the third category, offering flexibility and real-time data access through the cloud. This option is particularly beneficial for businesses aiming to scale with minimal initial investments.
The fourth type is ERP-integrated systems, which combine WMS with other business management tools, providing a comprehensive solution for managing various aspects of your operations.
Lastly, there is the emerging category of WMS that sync with IoT smart technology, paving the way for automated workflows and intelligent data collection.
Selecting the most suitable WMS depends on your SME's specific requirements, operational scale, and strategic goals. Conducting a thorough assessment of your processes will help you identify the WMS solution that will enhance your warehouse operations.
Over 400 Companies, Schools and Cities Rely on Timly
Warehouse ERP systems: streamlining operations
Warehouse ERP systems play a pivotal role in harmonising diverse business functions within a unified framework. They enhance operational efficiency and illuminate valuable data insights across your enterprise. These systems prioritise the integration of warehouse management, facilitating real-time inventory oversight, seamless order processing, and efficient distribution logistics.
By adopting such a system, businesses can seamlessly connect warehousing with finance, procurement, and HR, resulting in enhanced efficiency and informed strategic decision-making. The key lies in selecting a warehouse ERP system that aligns with your company's scale and aspirations.
Asset tracking software as 360° solution for SMEs
Small businesses thrive on efficiency and adaptability, and that's where a 360° solution that is agile makes all the difference. For instance, you could consider an asset tracking software that helps you track and manage your business assets, from IT equipment to office furniture and tool maintenance schedules, including features for inventory tracking, which is crucial for keeping an eye on stock levels. This same solution also allows you to efficiently manage your warehouse. Unlike cumbersome and sometimes rigid warehouse management systems (WMS) and Enterprise Resource Planning (ERP) systems, an asset tracking solution brings agility and ease of use to the table. It is tailored to the unique requirements of small businesses that need to do more with less.
Timly's software explained in under 2 minutes
Keep an Eye on Everything in Your Warehouse with the Timly's Inventory Management Software
(No credit card required)
Best warehouse management system for small businesses: cloud-based is king
When seeking the best warehouse management system for small businesses, the flexibility of cloud-based solutions stands out. Beyond the central warehouse, a business's operations may be managed from an office or offsite location. An adaptable system that employees can access from anywhere becomes indispensable. This is where cloud solutions are highly convenient, as they can be accessed by anyone granted permission, eliminating the need to install software on their devices. The ability to access data from anywhere and gain immediate inventory insights empowers your staff to efficiently carry out inventory tasks and facilitates timely decision-making.
Embracing QR technology in inventory tracking
Cloud-based solutions often go hand in hand with QR technology due to its simplicity and speed. Systems that incorporate QR codes eliminate the need for bulky scanning equipment, enabling swift and uncomplicated inventory management through mobile devices. The best software solutions simplify inventory scanning and tracking, making it as easy as taking a photo with your smartphone, tablet, or laptop. Timly leads the way with its web app, offering efficiency and a history log for resource tracking. This makes QR-based systems an ideal choice for budget-conscious small businesses.
Is it a good idea to implement warehouse inventory management software free of charge?
The allure of acquiring warehouse inventory management software free from upfront costs can be quite appealing, especially for businesses keeping a close eye on their budgets. However, while a zero-charge warehouse inventory management solution might appear cost-effective at first glance, it's important to consider the long-term ramifications of opting for such free solutions. The reason for this being that these often come with significant trade-offs, such as inadequate customer support, sparse updates, and heightened security risks, which can ultimately impede a business's operational capability.
Conversely, reputable providers like Timly not only usually offer a no-cost free trial period of their warehouse management software so you can evaluate the software in your own environment before committing, but they also offer premium customer support, frequent updates, and high-level data security—all essential features that safeguard and streamline your business operations.
Therefore, it's essential that businesses weigh the long-term benefits of comprehensive, secure, and reliable inventory management software against the enticing but potentially limited capabilities of free alternatives.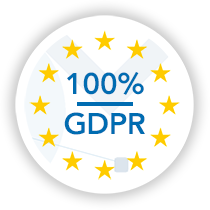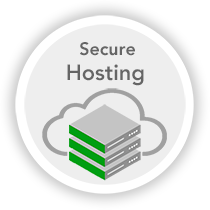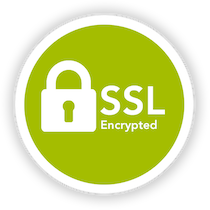 Transforming your SME operations with Timly
For small businesses, Timly's asset management software presents a compelling solution as warehouse management software, specifically designed to address the unique challenges faced by smaller enterprises. It operates on a Software-as-a-Service (SaaS) model, combining functionality with user-friendliness, catering to tracking and managing needs with the finesse found in larger systems while retaining the flexibility that small businesses require.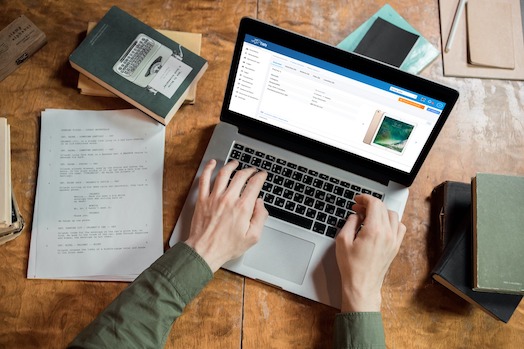 Timly's software makes it possible to manage inventory and assets at any time and from anywhere.
At the core of Timly's appeal is the integration of QR code technology, simplifying asset management and eliminating the need for additional hardware. This streamlining process is invaluable for small businesses, enhancing their growth potential and adaptability in a competitive market. Choosing Timly won't only help you avoid the most common inventory management mistakes– Timly represents a strategic decision, harnessing its adaptability and cost-effective deployment to strengthen the operational efficiency of a small business.
Keep Track of Everything in Your Warehouse With Timly's Intuitive App
(No credit card required)
Smart Inventory Management Software
Timly's user-friendly smart asset tracking software enables real-time warehouse inventory management from anywhere, with added features for efficient digital processes.
Manage All Assets
Whether IT resources, tools, machines, vehicle fleet, furniture or contracts: everything in Timly.
Mobile Available Everywhere
Localise your assets with the integrated barcode scanner for smartphones & tablets.
Clever Assignment
Easily assign assets to people, projects, rooms, locations or external service providers.
Digital File Management
Digitally store important information, files, documents, audit trails & contacts for your assets.
GPS Recording
Save the exact GPS location of your assets with one scan. All GPS data historically verifiable.
Every company uses stock counting to manage and record inventory. But what are the best practices for accurate and easy stocktaking? Explore this a brief guide for tips and recommendations.
Explore 7 key factors for choosing the ideal inventory management app for your business. Streamline inventory management and enhance efficiency with our expert insights.
The guidelines for the safe use of step ladders share two things in common with other workplace safety regulations: they're easy to overlook and they're crucial every single day. Here are 8 best practices for the safe use of step ladders and ladders.