Efficient Maintenance Planning Software: Track Defects and Meet Inspection Deadlines
(No credit card required)
On this page you will find information on the following topics: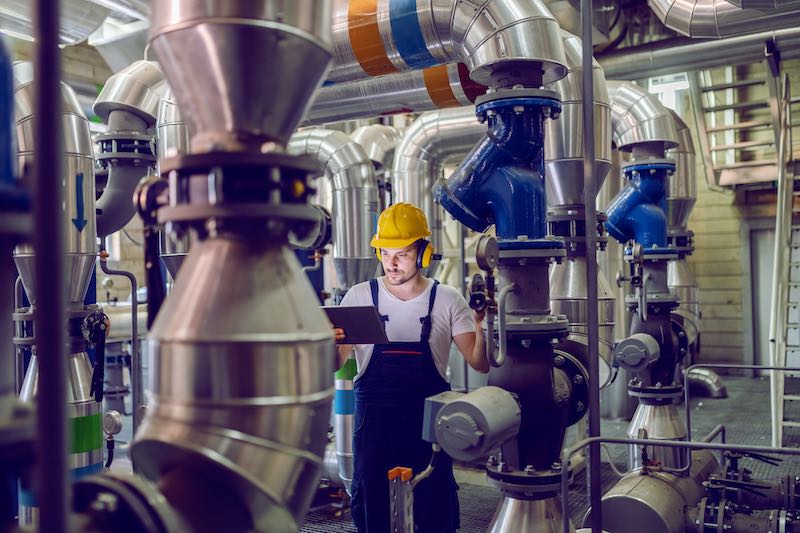 Everything in view with Timly's intuitive maintenance planning software
Maintenance Planning Software Supports Companies
Modern maintenance planning software helps companies to digitalise and thus simplify all processes. Through many functions, it offers help in the areas of scheduling, organisation and documentation of maintenance. Employees always have an overview of all machines and systems and can also involve external service providers if necessary.
Only a Makeshift Solution: Excel
Whether in trade, industry or the construction sector, many companies manage their equipment with self-made Excel tables as maintenance planning software. These are stored locally on the hard drive of an administrative employee who makes entries there. As obvious as this variant may seem to many, it unfortunately also has many weaknesses.
For example, there is an increased risk that employees will not report defects because the office staff member in question is sick at the time. Or because they don't have time to go to the office.
Perhaps you try to circumvent these situations by hanging paper lists and magnets in the workshop or warehouse. This makes it easier for craftsmen and fitters to access the data. However, this is also inefficient in the long run and leads to the disappearance of equipment and unpleasant moments for the employees; for example, because a maintenance is unexpectedly due or a defect has not been entered.
Over 400 Companies, Schools and Cities Rely on Timly
Common Problem: Narrowly Limited Range of Functions
The more clever way is to have the employees themselves update the locations of the assets on their mobile devices. The even more convenient option is to use GPS trackers, as realised by the maintenance planning software Timly through a partner provider. These high-performance small devices record the location of work equipment and can also store usage and performance data. Through a connection to Timly's inventory database, this data becomes helpful information about the profitability of equipment.
Other maintenance planning software often fails to meet the demands that many of today's companies rightly place on equipment management software. To get the best possible overview of Timly's capabilities, possibly also with regard to Industry 4.0, it is best to talk to the expert team members of the growing Swiss software company.
Maintenance Planning Software: Training and Documentation
The classic stand-alone PC and separate barcode scanners are on the retreat. Therefore, a cloud-based maintenance management software that runs as an app and in the browser is the better solution, independent of the operating system.
In principle, training on the new maintenance planning software can be helpful. With Timly, you can also watch setup tutorials and access the prepared explanatory videos of the technical support without making a separate appointment. On the other hand, Timly helps you to document the completed trainings and certificate courses of your colleagues and thus find the right person for a task faster.
The risk of one person relying on another for orders or repair orders is minimised. The business aspect should also not be forgotten. Consumption values for materials and maintenance costs for work equipment remain permanently documented in Timly's maintenance planner without additional effort. In this way, unnecessary cost factors and unprofitable work equipment can be located very easily, even in small companies.
Timly's maintenance planning software explained very simply in under 2 minutes
Simple and Intuitive Scheduling With Timly
(No credit card required)
Simplify Inspections With Maintenance Planning Software
As a training planner, Timly's training management software supports you in organising the further training of your employees. As part of digital skills management, the maintenance planning software can automatically document certifications, among other things.
The topic of maintenance, which is important for every company, consists of the sub-areas of maintenance, repair, inspection and improvement. These can all be mapped in a single software so that you always receive comprehensive up-to-date information on the company's equipment, machines and facilities at almost any location.
A major advantage of the Timly maintenance planning software is that it allows tracking of defects and deficiencies via an internal ticketing system. This shortens repair times, as a reported repair order can already be processed in the administration while the defective equipment and the reporting person are still on on-site assignments.
As a Maintenance Planning Software Excel: Free, but Risky
It may be tempting at first to use the spreadsheet programme of the already installed Office package as maintenance planning software. However, it should be borne in mind that a lot of data can be lost in this way due to poor entries. In addition, Excel does not offer the possibility of directly attaching PDFs and other documents. Furthermore, it has no database functionality and thus does not allow efficient searches.
With Timly, on the other hand, you can document self-defined or preset activities for each operating resource. For example, a field can be prepared for an oil change at a certain time. If the task is completed on time, the corresponding employee ticks off this item on his mobile device directly on site, e.g. in the workshop.
If a device or tool breaks down, the defect message in Timly can be forwarded directly to external repair partners via interface, optionally with a photo. When choosing maintenance planning software, please also note that there is no special support for the spreadsheet programme in terms of maintenance planning.
Is There Good Inspection Freeware?
Maintenance planning software available free of charge usually contains only rudimentary functions. It is either a kind of demo version for which the full scope of the programme must be activated for a fee, or software for one's own needs that an altruistic developer also makes available to others. Accordingly, such programmes are not easily adaptable to your business needs.
The wiser alternative is to think bigger on the topic of operating resources and maintenance and to rely on a holistic inventory solution as early as possible. Ultimately, it is more practical for all company stakeholders to use inventory software where maintenance planning software is a sub-function.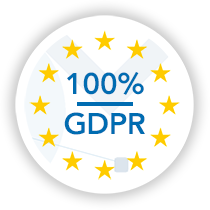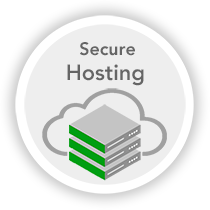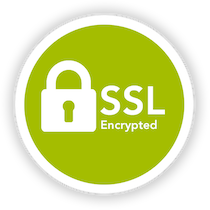 Maintenance Planning Software Free of Charge: Looking for a Full Version?
As a managing director or department manager, there are understandably situations in which one gets the idea of looking for free maintenance planning software. However, the experience of many companies shows that freeware is at best only useful and sufficient if you have very little inventory or if you are a young company and need to manage maintenance appointments and equipment deficiencies for the first time.
When the number of maintenance appointments, inspection documents, machines or personnel with training documents grows, it is time to choose a well-scalable inventory software with great functionality. Maintenance planning is a module with Timly, as is the creation of evaluations, through which you can keep an eye on the performance data of your work equipment in a clear and historically traceable way.
Real-Time Information Thanks to the Inspection Planning App
There are several advantages to implementing cloud-based inventory software with a maintenance planning module on company tablets and employee smartphones.
This reduces the risk of forgetting a documentation or report because employees do not have to go to a specific office or stationary computer.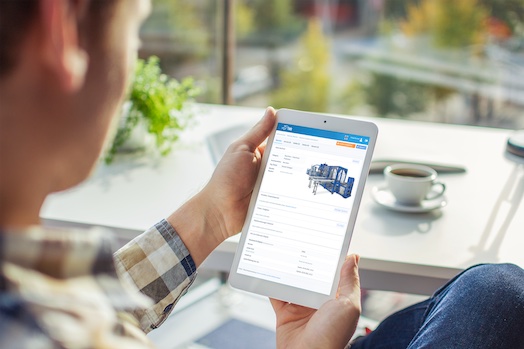 Timly's maintenance planning software makes it possible to keep an eye on everything at all times and from anywhere
Instead, they scan the stick-on QR code at the location of the device or plant. Within seconds, the corresponding entry appears in the inventory database on the mobile device. The employee sees directly when the next inspection is due or which colleague has reserved the device for an upcoming date.
Professional Maintenance Planning Software Leads to More Reliability
Excel or a free programme as maintenance planning software may seem cost-effective at first glance. But in the long run, opportunity costs arise from missing functions and poorly managed equipment and machines.
It is better to go directly to a paid, customisable maintenance planning software. With Timly, you can choose the modules that are currently needed for your company. In addition, expert support is available to help you with the implementation.
Always Keep an Eye on Everything With Timly
(No credit card required)
Smart Solution for Scheduling
With Timly's intuitive maintenance planning software, you always have an overview of your maintenance appointments and can manage and organise them from anywhere. A wide range of sophisticated functions also makes it easy to digitise your inventory.
Manage All Assets
Whether IT resources, tools, machines, vehicle fleet, furniture or contracts: everything in Timly.
Mobile Available Everywhere
Localise your assets with the integrated barcode scanner for smartphones & tablets.
Clever Assignment
Easily assign assets to people, projects, rooms, locations or external service providers.
Digital File Management
Digitally store important information, files, documents, audit trails & contacts for your assets.
GPS Recording
Save the exact GPS location of your assets with one scan. All GPS data historically verifiable.
Mobile device management is more complex than it might seem at first glance. At the same time, it is becoming more and more important, as smartphones and tablets now occupy a key position in corporate communication.
The occupational health and safety pyramid helps to present the measures required in companies to comply with occupational health and safety in a structured way. Managing every aspect of it can be difficult but using the right software helps.
Having to plan maintenance can quickly become an unpleasant challenge in companies. It is necessary to determine the current locations, the maintenance status and the most recent measures in advance.