On this page you will find information on the following topics:
With Timly you always have all employee training topics in view
How Software Helps to Keep Track of Your Employees' Training and Qualifications
Regular employee training is a prerequisite for maintaining existing staff qualifications and acquiring additional skills. Employees and entrepreneurs alike benefit from the principle of lifelong learning. Employees are promoted in this way, and identification with their own field of activity usually increases.
In times of a shortage of skilled workers, those in charge benefit from the increased level of training and the loyalty to their own company. In order to be able to optimally manage the subject area of training and further education, the digital personnel file from Timly is suitable. This allows supervisors to keep an eye on the current training status of the workforce at all times.
The practical schedule management ensures that no refresher training and exams are overlooked.
Making Good Use of Working Time
Nowadays, staff training no longer has to be centralised at a training centre. The e-learning offer on the intranet and online courses, also from external providers, save travel time and organisational effort. This type of employee training also ensures flexibility. In this way, times with little work can be filled in a meaningful way.
Employees have the opportunity to learn at their own pace if an on-demand offer is made available. However, if attendance monitoring and training certificates from on-site training are no longer required, there must be another way to record training in a structured manner.
Timly offers a holistic training management software and inventory solution. It is part of the basic principle of Timly to look at staff, their level of training and the work equipment used across all topics. This is the only way to ensure that all staff members have received the necessary knowledge for their work.
Over 400 Companies, Schools and Cities Rely on Timly
Effectively Managing Internal Employee Training
Timly provides a central repository for the most important information on employee training, qualification and the work tools used in the company. The software works as a cloud service and can thus be used from any internet-enabled end device. This ensures that the data stock can always be updated on site.
In addition, there is real-time access to required data. Special attention is paid to the issue of security. The standards of the GDPR are adhered to in the processing and storage of all data records. Only servers located in Germany are used.
Data transmission is exclusively securely encrypted. Timly's user and authorisation management guarantees that users can only view information intended for them.
Internal Employee Training: Examples and How Timly Can Help
Timly's software-as-a-service concept ensures that handling the programme is uncomplicated and possible without prior installation or configuration. Flexible on-site use is supported by the app, which is optimised for smartphones and tablets. This offers the possibility of making entries for staff training in the system directly at the workplace or as part of internal training.
Time-consuming transfers and the subsequent maintenance of information in dusty documents are eliminated in this way; instead, the digital personnel file is created within Timly. In their daily work, those responsible always have the opportunity to check whether the necessary credentials and briefings have taken place before assigning tasks and work equipment.
If, for example, there is a need to reschedule at short notice, Timly offers the simple option of searching for an employee with the required qualifications in the system.
The integrated training calendar is also equipped with a practical e-mail reminder function. Employees and managers receive a reminder when temporary qualifications need to be renewed.
Timly's intuitive software explained in under 2 minutes
Simple and Intuitive Planning With Timly – All Appointments Always in View
(No credit card required)
Planning Employee Training: Managing Checklists Online
In regular employee training sessions, identical contents are often taught repeatedly. Often there are also already proven familiarisation concepts. Timly offers the possibility to manage checklists digitally. This ensures a uniform quality standard in staff training. In this way, trainers can view training content.
After the training, the points addressed can be ticked off immediately. The documentation on the mobile device also makes it possible that completed forms can be immediately stored in an employee's profile. Additional administrative work is no longer required.
Create a Training Concept: Integrating PDF and Other Documents
The concept of employee training is often specified throughout the company. With Timly, it is very easy to centrally manage information about training statuses and documents about a completed employee training. Files of all kinds, such as PDF forms or scanned certificates, can be permanently stored in every digital personnel file.
This creates a history of the training that has been carried out. Required documents are always available where they are needed. Centralisation also simplifies staff planning across locations. Those responsible have a constant overview in practical overview tables of which qualifications are available for the individual employees.
Time-consuming searches and enquiries at third locations are no longer necessary. The complete presentation makes it possible to determine in a timely manner whether there are sufficient employees with certain qualifications for individual work areas. In this way, further training can be concentrated on necessary focal points in good time, if necessary.
Internal Training – Template for Training Makes Sense
After completing theoretical modules, trainees usually receive corresponding certificates or even diplomas. In practice, however, training takes place to a large extent within the framework of normal work. A training concept can also be implemented with Timly for internal employee training. The necessary templates can be made available digitally to all trainers.
The central integration in Timly ensures a uniform quality standard throughout the company. The training management has the possibility to view training statuses centrally at any time. The risk that content is inadvertently not taught in practice can be reduced in this way.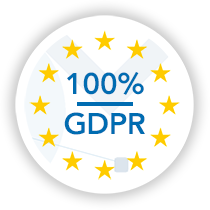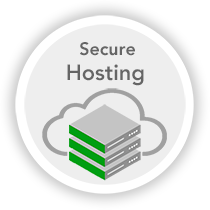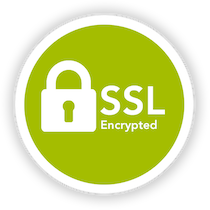 For More Practical Relevance: Employees Training Employees
In order to keep the level of education and staff training at a high standard, trainers also need to be regularly trained. In addition to the appropriate soft skills, certifications are sometimes necessary, which are a prerequisite for working in the training sector. With practical filter functions, suitable employees can be identified in Timly.
This means that coordination and scheduling in the training company are no longer a problem. If it is necessary to check certificates on site, they are always at hand via the Timly inventory app. This ensures maximum transparency.
Concept Template: Implement Concepts With Timly
Activities in many companies can no longer be considered in isolation from the personal qualifications of individual employees.
Legal requirements and quality standards, which are checked in regular audits, require a transparent scope with employee training and further education certificates of the own employees.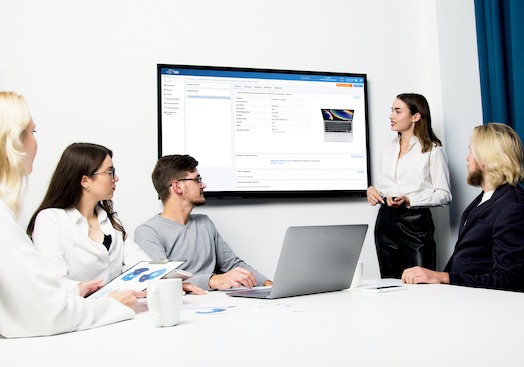 With Timly, employee training becomes child's play
Last but not least, staff training should be seen as an opportunity to establish highly qualified staff in one's own company. Timly ensures that the planning effort for permanent training is reduced.
The central collection and linking of required data records enables a time-saving and effective filtering of the desired results. In addition, Timly makes it possible to digitally document employee training in a simple but legally secure manner.
Always Keep an Eye on Everything With Timly's Intuitive Software
(No credit card required)
Smart Software for Scheduling
With Timly's simple software, you always have an overview of your employees and their appointments. A wide range of sophisticated functions also makes it.
Manage All Assets
Whether IT resources, tools, machines, vehicle fleet, furniture or contracts: everything in Timly.
Mobile Available Everywhere
Localise your assets with the integrated barcode scanner for smartphones & tablets.
Clever Assignment
Easily assign assets to people, projects, rooms, locations or external service providers.
Digital File Management
Digitally store important information, files, documents, audit trails & contacts for your assets.
GPS Recording
Save the exact GPS location of your assets with one scan. All GPS data historically verifiable.
Occupational safety and health management is an important step in companies. Smart EHS management software makes it easier to keep track of all necessary regulations, safety checks, and inspection dates.
The occupational health and safety pyramid helps to present the measures required in companies to comply with occupational health and safety in a structured way. Managing every aspect of it can be difficult but using the right software helps.
Software licence management is increasingly becoming a challenge in IT departments. Many manufacturers of commercial software are moving away from the model of lifetime licences that can be purchased once and then used indefinitely.