Digitisation of the Construction Industry: 8 Key Trends for 2024
Explore the transformative trends shaping the construction industry's digital landscape with our insightful whitepaper. Don't miss the chance to leverage this knowledge to position your business at the forefront of the industry.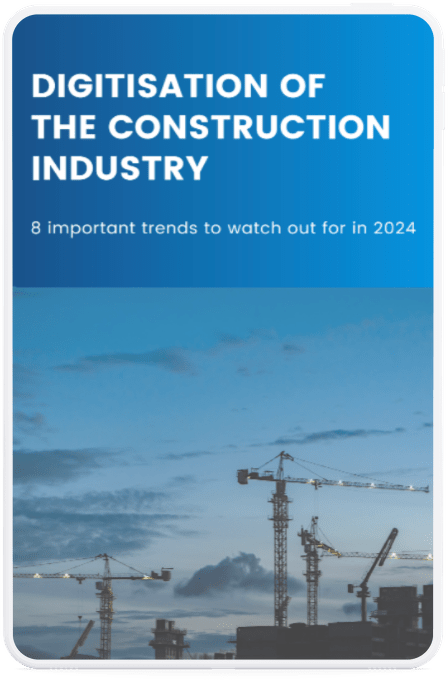 What's inside the whitepaper
A comprehensive overview of current digital trends in the construction industry
In-depth understanding of the challenges, risks, and solution strategies
Opportunities for your business to drive digital innovation
Key statistics and facts from the construction industry
Practical applications and how to make the most of these insights
Shaping the future of digitalisation in the construction sector
The construction industry is undergoing unprecedented transformation, fuelled by cutting-edge technologies, evolving customer needs, and a growing emphasis on sustainability. Are you ready to lead in this progressive journey? Our newly released whitepaper offers you a unique glimpse into the exciting trends set to significantly shape the industry in the coming years.
Unlock the potential of digital transformation
Secure your copy of the whitepaper today and unveil the key trends of 2024 that are redefining the construction industry's future.