On this page you will find information on the following topics:
With Timly, keeping track of OSHA medical surveillance is no longer a problem
How Software Supports the Documentation of Occupational Health Examinations
The OSHA medical surveillance is mandatory for companies in many sectors. This is intended to protect employees who are regularly exposed to particularly challenging conditions, such as handling toxic substances or in the context of heavy physical strain. In order to achive the OSHA standard the employer's obligations include, in addition to compliance with timely examination offers, proper documentation.
Timly has specialised in enabling the creation of flexible digital files in addition to digital deadline management. One of the main focuses is to tailor these precisely to companies' workflows. The practical app and provision as a cloud service, for example, help with this.
ArbMedVV in Germany – Current Version: These Are the Obligations of Employers
The Ordinance on Preventive Occupational Medicine (ArbMedVV) regulates the duties related to preventive medical check-ups. Occupational medicine rules (AMR) of the Committee for Occupational Medicine (AFAMED) form the basis for this. This committee advises the Federal Ministry of Labour and Social Affairs (BMAS).
The ArbMedVV serves the prevention and early detection of work-related diseases. Various types of preventive medical examinations have been defined for this purpose. Section 3 of the ArbMedVV requires employers to keep a record of occupational health screening for their employees. This may also be done automatically.
In addition, for certain occupational groups, a compulsory examination must be carried out before the employee starts work for the first time. This is regulated in §4 ArbMedVV, which additionally stipulates that this must be repeated at regular intervals. In order to limit the administrative effort caused by the Occupational Health Precautionary Ordinance, it is advisable to carry out the documentation digitally.
For this reason, Timly is not only suitable for smart appointment management. The required records are always at hand via the Timly inventory app.
Occupational Health Screening – List of Different Types
The OSHA medical surveillance program contains three different forms of examination. The occupational groups for which these are prescribed and the deadlines that apply in individual cases are listed in the annex to the ordinance.
Mandatory screening:
This is based on the already mentioned §4 ArbMedVV and lists those examinations that are mandatory.
Offered preventive care:
Section 5 of the ArbMedVV contains regulations according to which employers must offer their employees certain optional occupational health examinations.
Optional preventive care:
In addition to this, there is also §5a ArbMedVV, which requires the employer to make certain examinations possible at the request of the employees. However, this is only the case if there is a recognisable connection to the activity in the company.
With Timly's training management software, there is room in the digital personnel file for both the preventive medical check-ups carried out and those offered. In this way, HR managers can see at a glance whether all the dates for the occupational health screening ordinance have been met and whether each employee has been offered the required examinations.
Timly – The Intuitive Software in a Nutshell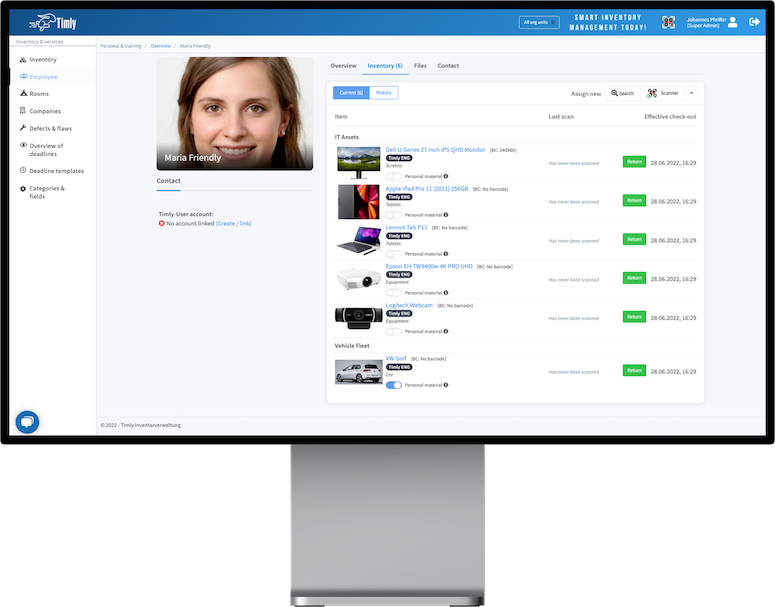 Always Keep an Eye on All Personnel Data – With Timly
(No credit card required)
German ArbMedVV Appendix: These Occupations Are Covered by the Regulation
The Annex to the Ordinance describes activities that have a corresponding hazard potential. These are divided into four sub-groups:
– Part 1: Activities involving hazardous substances. These include, in particular, work with chemical hazardous substances. However, it also includes special external working conditions that are suspected of being conducive to health hazards. Examples are permanent work in dusty environments, in particularly humid environments and welding or cutting work with metal.
– Part 2: Activities involving biological agents. This includes regular contact with hazardous substances such as viruses, for example in the medical field. It also includes contact with patients with viral diseases and some other nursing activities.
– Part 3: Activities involving physical agents. This includes work with influences that are harmful to the body, such as noise, heat, cold or handling heavy loads.
– Part 4: Other activities. Finally, activities that require the wearing of respiratory protective equipment, for example, are included, as well as those that regularly involve working at computer screens.
Especially in the case of lighter exposures, the Occupational Health Precautions Ordinance only provides for precautions to be taken. In practice, however, the large number of activities listed should mean that the vast majority of companies are affected. With Timly, the need can be systematically recorded and processed.
OSHA Medical Surveillance: Examinations Made Simple With Timly
In Germany, the list for the new OSHA medical surveillance guidelines, ArbMedVV, replaces the former so-called G examinations and was published by the Federal Ministry of Labour and Social Affairs (BMAS) in the Joint Ministerial Gazette (GMBL) 2013. They reflect the state of occupational medicine and other assured occupational medical findings.
It is advisable to create a categorisation for the Occupational Health Precautionary Ordinance already when describing a job in the company. This can then be transferred to Timly's digital personnel file when a new employee is entered.
Accordingly, the dates of necessary examinations can also be entered in the personal calendar at the specified intervals. Afterwards, employees, responsible persons and, if desired, occupational physicians involved receive an automatically generated notification by e-mail in a timely manner. There is no further administrative effort and the health care sector no longer represents an additional expense for companies.
Over 400 Companies, Schools and Cities Rely on Timly
OSHA Medical Surveillance – How Timly Helps With Implementation
Timly's software is cloud-based. Necessary information is stored in a database in a secure and GDPR-compliant storage facility. The user administration allows fine-grained control of rights, which is indispensable in the sensitive area of personnel.
The Timly app is suitable for making entries for the occupational health precaution ordinance on site or for having the necessary certificates permanently at hand. It is optimised for smartphones and tablets. For example, it allows employees to present the required documents in a legally secure manner at any time during inspections by the labour inspectorate or the public health department. Internal control is also supported for superiors in an unbureaucratic way.
Documentation: Manage PDF Directly in the Digital File
Because Timly can be used on any device, documents in all common formats can be processed and permanently stored. For example, it is possible to store the documentation required for the occupational health regulation as a PDF document in the digital personnel file of each employee.
It is no longer necessary to carry around paper documents, which is a great relief, especially when working in environments with dust, dirt and the effects of the weather.
Occupational Health Precautionary Regulation: Fill Out PDF Directly on the Tablet
Even the filling out of checklists and certificates for the occupational health precautionary regulation can be done digitally directly in the terminal device. The cumbersome handling of printed forms is no longer necessary with Timly. If the occupational physician is equipped with an internet-capable tablet, for example, the result is an extremely simple and convenient way of documenting examinations.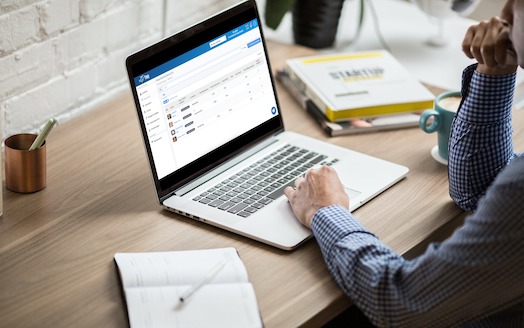 OSHA medical surveillance with Timly
In this way, queries about optional examinations also end up in the personnel file of the corresponding employee in real time. Rework and cumbersome notifications are no longer necessary. Any further health services, safety and health topics, or screening tests that are OSHA regulated can also be stored and managed in Timly.
OSHA Medical Surveillance: Timly Helps With Holistic Implementation
The Occupational Health Precautionary Ordinance serves to provide holistic health protection for all employees. Possible previous exposure from previous activities should be explicitly taken into account. The documentation must be kept until the employee leaves the company.
With Timly, an employee file can be kept transparently, which on the one hand complies with data protection, but on the other hand permanently archives the history of all measures taken for occupational health and safety. This makes Timly the perfect tool for comprehensively complying with the OSHA medical surveillance guidelines while avoiding unnecessary administrative burdens.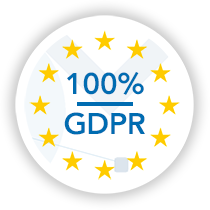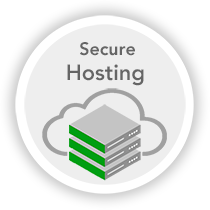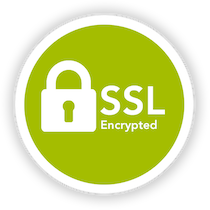 OSHA Medical Surveillance Made Simple With Timly
(No credit card required)
Intuitive Organisation of Your Employees
The intuitive Timly software offers you a wide range of sophisticated functions for your personnel organisation. In this way, you always have processes, such as the occupational health precaution ordinance, in view.
Manage All Assets
Whether IT resources, tools, machines, vehicle fleet, furniture or contracts: everything in Timly.
Mobile Available Everywhere
Localise your assets with the integrated barcode scanner for smartphones & tablets.
Clever Assignment
Easily assign assets to people, projects, rooms, locations or external service providers.
Digital File Management
Digitally store important information, files, documents, audit trails & contacts for your assets.
GPS Recording
Save the exact GPS location of your assets with one scan. All GPS data historically verifiable.
Occupational safety and health management is an important step in companies. Smart EHS management software makes it easier to keep track of all necessary regulations, safety checks, and inspection dates.
Mobile device management is more complex than it might seem at first glance. At the same time, it is becoming more and more important, as smartphones and tablets now occupy a key position in corporate communication.
The occupational health and safety pyramid helps to present the measures required in companies to comply with occupational health and safety in a structured way. Managing every aspect of it can be difficult but using the right software helps.