On this page you will find information on the following topics:
Inventory has never been so easy: With the QR code, we link the physical with the digital world
Digital Inventory Checklist – Plan Correctly With Free Software
Of course there is the possibility to use free inventory software solutions. But is this advisable for a professional management of resources? So much in advance: We are of the opinion that this is not advisable, because free inventory software usually only offers rudimentary functions for managing inventory.
The complex processes involved in operational inventory management mean that there is an effort involved in developing and maintaining software that is intended to cover these functions. This means that you can only work with a limited efficiency in the company with a free solution.
Efficient inventory software should provide information about locations, inventory status, and services anytime, anywhere. The data for the inventory must be scanned in decentrally by employees via the mobile phone app, as this enables a quick inventory at the location of the inventory. The annual inventory is made easier with the digital inventory checklist.
In order to optimize these processes, the Timly team has developed a cloud-based asset management software solution with which inventory can be managed in a location-independent, resource-saving and clear manner. Inventory failures and losses are thereby sustainably reduced. There are clearly many positive arguments and happy customers in favor of using the Timly desktop application.
…
Making inventory easier with a digital inventory checklist is even better with smart software. The Timly software, for example, offers a simple assignment and dispatching function for companies. In everyday use, inventory can be assigned to individual employees, locations or even customers. These assignments can be made with a simple "Check-In" or "Check-Out" and are also documented by the software so that the history can be traced afterwards.
Timly develops flexible interfaces to ensure that customers' existing business software can be optimally linked to Timly's solution. These include well-known ERP systems. We are convinced that good inventory software should be able to be easily integrated into a company's existing IT system.
Therefore, our software can also be set up individually in order to optimally respond to the needs of our customers. Interested parties can get an impression of the performance of our software completely risk-free by booking a free and non-binding online demo.
The software, including a digital inventory checklist, is presented by our experts from inventory management and the optimal use case for the respective customer is identified. The customer then receives test access to the software, including the appropriate settings, so that Timly can be tried out in a non-binding trial.
Over 250 Companies, Schools and Cities Rely on Timly
Inventory Software Scanner for a Decentralized Inventory
Timly's cloud-based inventory app is easy to use in three easy steps. First, a QR code in the form of a sticker must be attached to the desired object. By scanning the code, the object can then be recorded in the inventory app via the smartphone in a further step. Last but not least, you can then access the inventory through the web application and the mobile app.
After a successful scan, the inventory can be assigned directly to employees, locations, rooms or even customers. To ensure that important inventory items are never lost again, the current GPS location can also be saved during scanning. This information is stored in a history.
Mobile phone scanning is a replacement for MDE devices, which were used for decentralized inventory recording. However, the clear advantage of Timly's inventory software is that it does not cause any problems in terms of acquisition and operation. In addition, forgotten devices and expensive purchases are avoided. Thanks to our inventory checklist, the process is simplified again.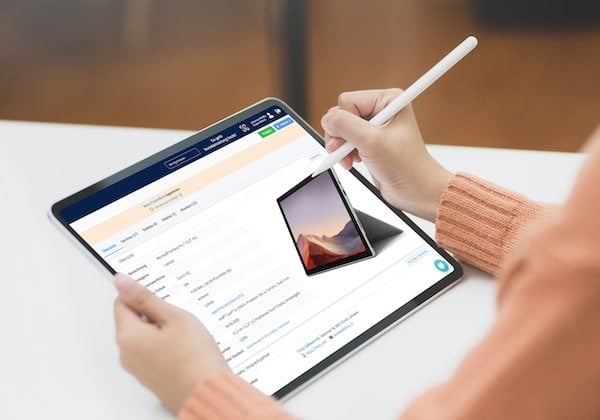 Accelerate your inventory with a digital solution
Is Inventory Management Excel Free and Better?
Many companies still manage their inventory with Excel. In this context, we would like to emphasize why it makes sense for professional inventory management to simplify processes with a software-supported, digital inventory checklist.
In order to ensure the correct planning of inventory and to avoid bottlenecks and double allocations, it is necessary to use comprehensive software for the permanent inventory. This should also ensure interfaces to existing software systems in order to be able to be optimally integrated into a company's ecosystem.
The development and maintenance of such a solution is complex and therefore associated with costs for the provider. Although there are free inventory templates for Excel on the Internet, they are not suitable for extensive and professional resource management.
There are often individuals who are responsible for maintaining the relevant Excel spreadsheets. Users who then have to access these tables usually find it difficult to quickly understand stored formulas. The susceptibility to errors is also very high when several users work with the same table.
Excel is therefore rather unsuitable for cross-person and cross-departmental work. However, a cloud-based IT asset management solution enables efficient and resource-saving inventorying. The inventory can be recorded in the correct quantity directly in the management system via decentralized data acquisition via smartphone.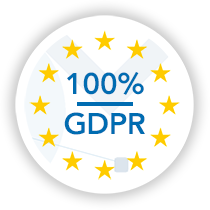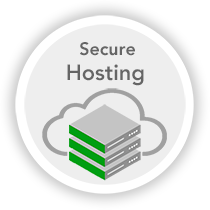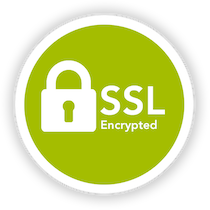 Use Barcodes for Your Inventory via Software
In addition to industrial products and devices, many companies have mobile tools and machines that are used either on site or directly at the customer's premises. All of these objects can be provided with a QR code and easily scanned using a smartphone.
The objects are thus automatically recorded in the management system and the risk of loss and damage is reduced. In addition, the smartphone can also be used to take a photo of the object, which is then also recorded in the software on the object page. This allows any damage to devices or machines to be documented.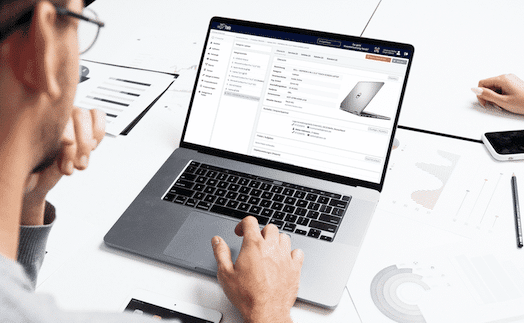 Recorded inventory information flows into a central management system
The process for recording mobile machines and tools was developed together with well-known customers from industry and trade and is the ideal management solution for objects that are used on the move.
For the inventory checklist, Timly has developed a comprehensive overview in which inventory, inspection and maintenance statuses can be checked. This makes it much easier to plan an annual or permanent inventory. Classic suppliers of inventory software still use the conventional barcode scanner as an additional hardware device for inventory. With our digital inventory checklist for mobile phones, you won't forget a step again.
Timly is a decisive step ahead with its mobile solution for your smartphone. Scanning devices are not nearly as flexible as mobile phones and mean additional costs. Timly is the inventory solution of tomorrow and makes it much more convenient thanks to the inventory checklist.
The Digital Inventory Checklist: You Have to Pay Attention to This
Simplify Your Processes With the Digital Checklist
Intuitive Management of Your Company Assets
Timly gives you access to a digital inventory checklist. A wide range of sophisticated functions allows you to easily digitise your inventory.
Manage All Assets
Whether IT resources, tools, machines, vehicle fleet, furniture or contracts: everything in Timly.
Mobile Available Everywhere
Localise your assets with the integrated barcode scanner for smartphones & tablets.
Clever Assignment
Easily assign assets to people, projects, rooms, locations or external service providers.
Digital File Management
Digitally store important information, files, documents, audit trails & contacts for your assets.
GPS Recording
Save the exact GPS location of your assets with one scan. All GPS data historically verifiable.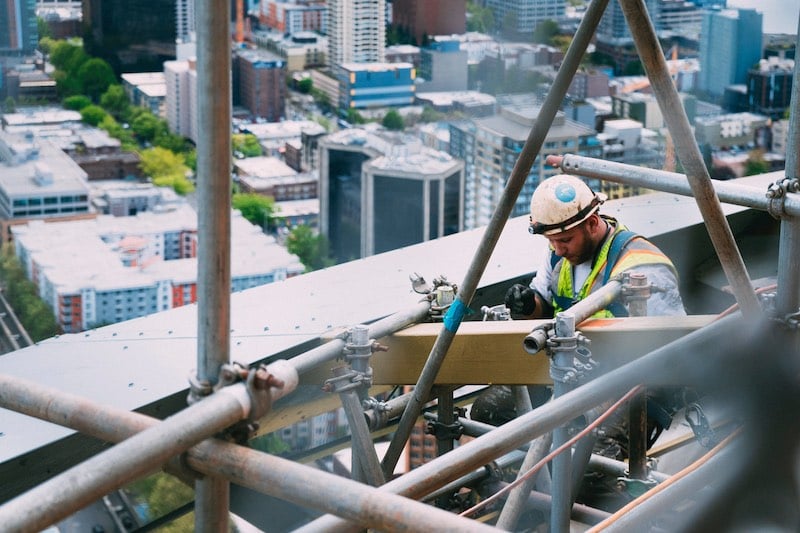 The safety officer tasks are diverse, regardless of whether a company speaks of an EHS manager, safety master or specialist for occupational safety. Keeping an eye on all devices, machines and systems as well as the further training of colleagues can be challenging for the safety technician if he is not using well thought-out software.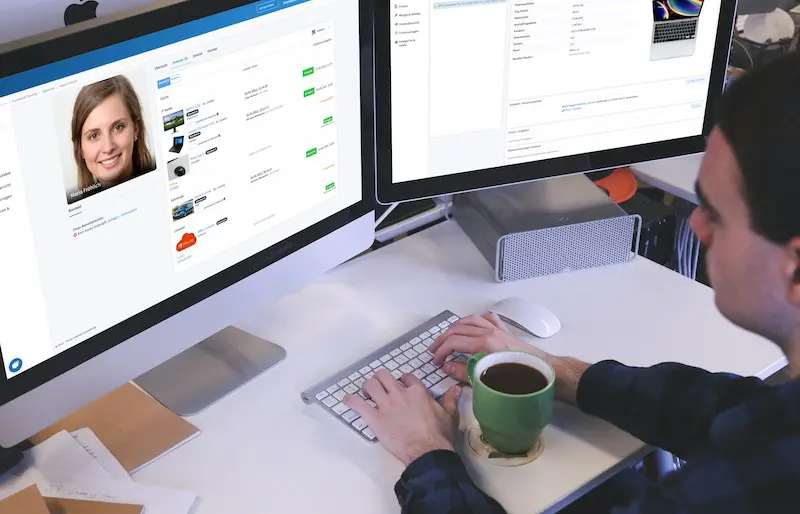 In this blog post, we would like to show you how you can best manage IT inventory of all kinds with inventory software. Whether in the office, in the warehouse or in the field... you encounter it everywhere. We are talking about IT inventory, ranging from devices such as computers and laptops including installed software, input terminals and barcode scanners to smartphones.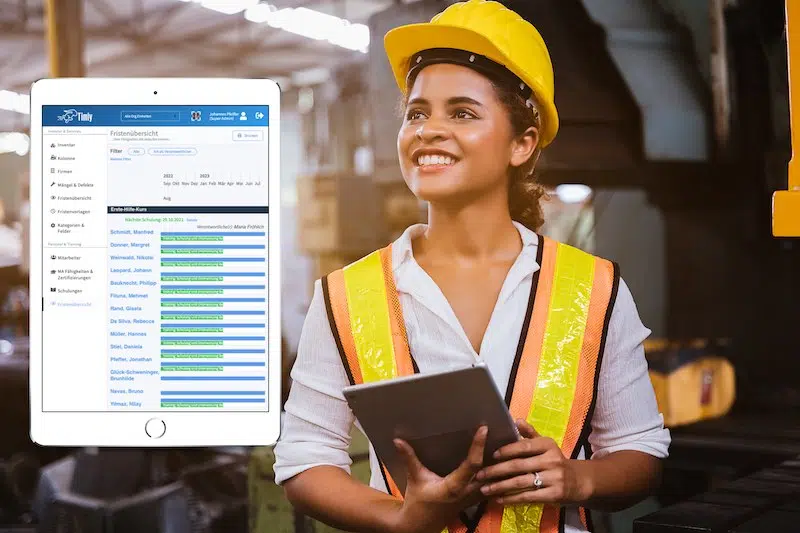 The shortage of skilled workers has become a major problem for most companies. The timely scheduling of employee appointments such as occupational health and safety instruction and acceptance of required examinations is highly relevant - appointments and deadlines can easily be managed and kept in view with reliable software support, such as the one offered by Timly.
Get Started
Book a non-binding online meeting with us today.
*NO CREDIT CARD REQUIRED.