You can create a template for identical objects. This is useful if you have a lot of inventory of the same product type. Simply create a new object or edit an existing object and select "Template object" as the object type.
What is a template object?
A template object allows you to group similar, interchangeable items under one object. Only activate this if the individual objects are not to be managed separately.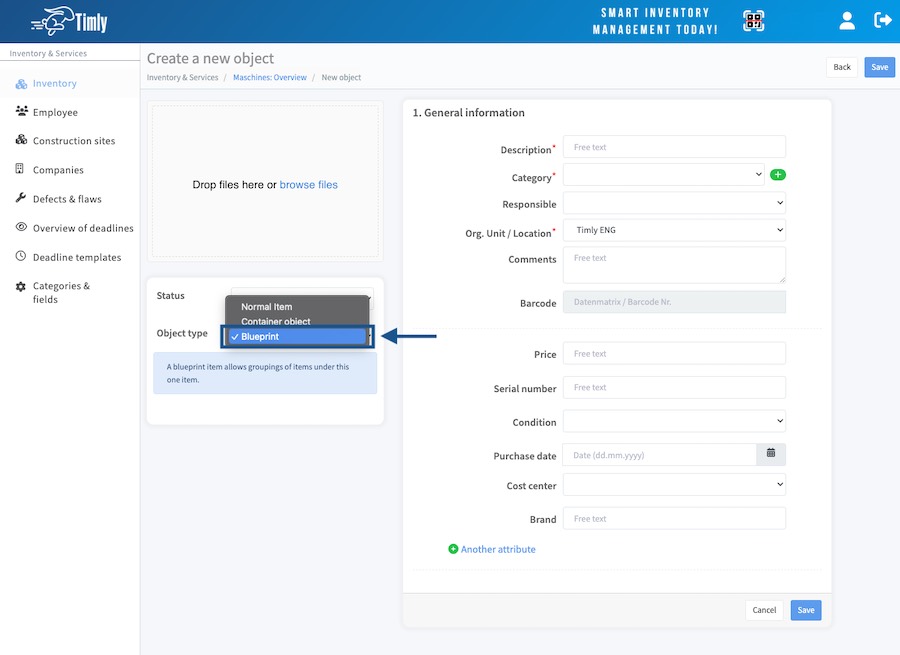 After the template has been created, you can add all objects that are identical to this template via the "Twins" tab. There are two procedures for this:


a) Using the scan function: Scan in the product labels individually
b) Add manually: Manually add and save barcode one at a time