Attributes help you to classify and customise your object database in the Timly account as much as possible so that it includes all attributes of your inventory. This gives you a more comprehensive overview and more efficient management of your inventory. In the search bar you can find objects by searching for the added attributes. If an object is duplicated, the value of this field (attribute) is applied to the new object.
To add attributes to categories
1. Navigate to "categories & fields"
2. Select the desired main category
3. Navigate to "Category fields"
4. At the bottom you will find the menu item "Create new attribute".
To create a new attribute
1. Add a description
2. Select data type
3. Activate/deactivate the desired settings
4. Confirm with "Create"
Did you know?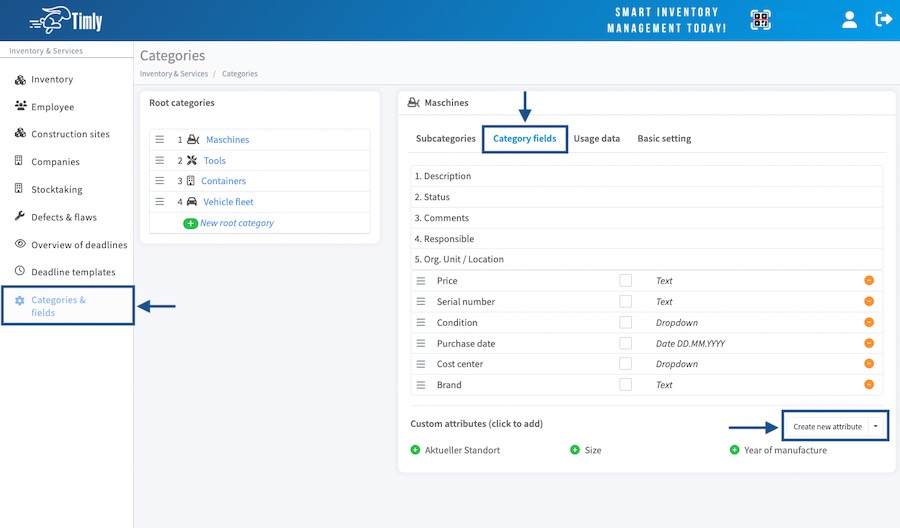 You can define different attributes for each category.