The attributes defined in a category are displayed on the template object and not directly on the individual twin objects. However, it is possible to add attributes for twins.
To do this, select the template object and then go to the Twins tab. Here you then click on the settings icon.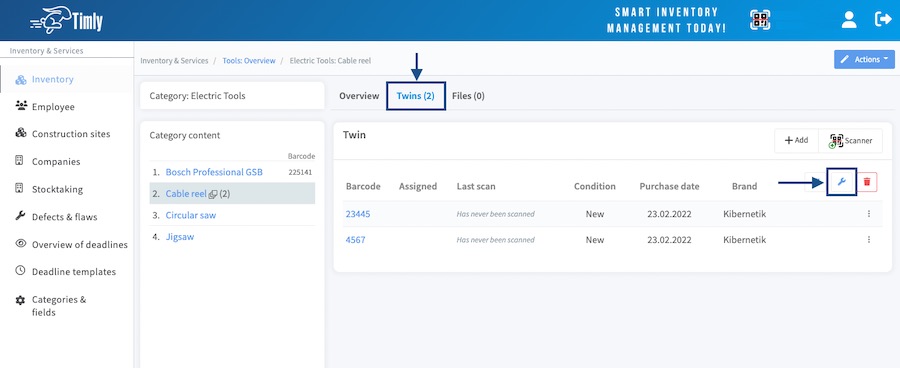 You can now add the required attributes and save them.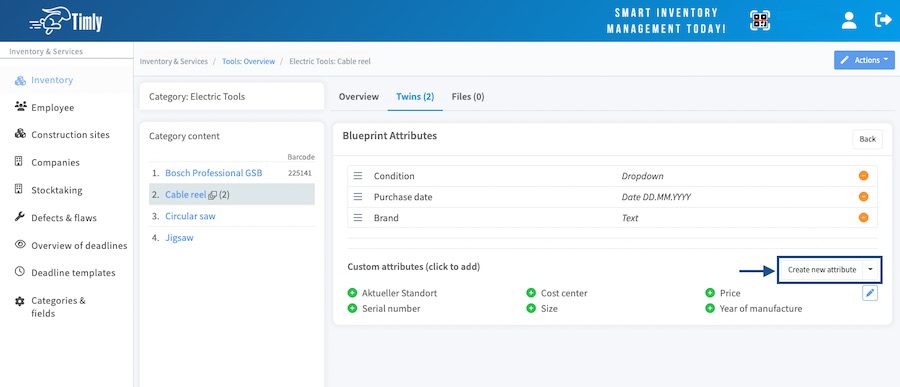 Return to the "Twins" tab and enter the information for the attributes you have just added for each twin.